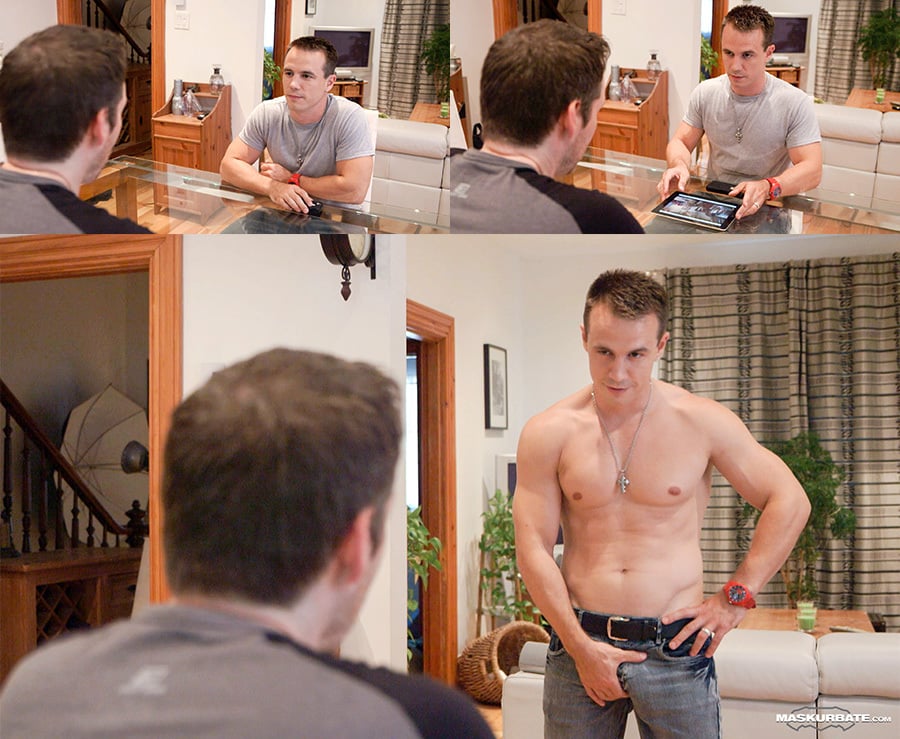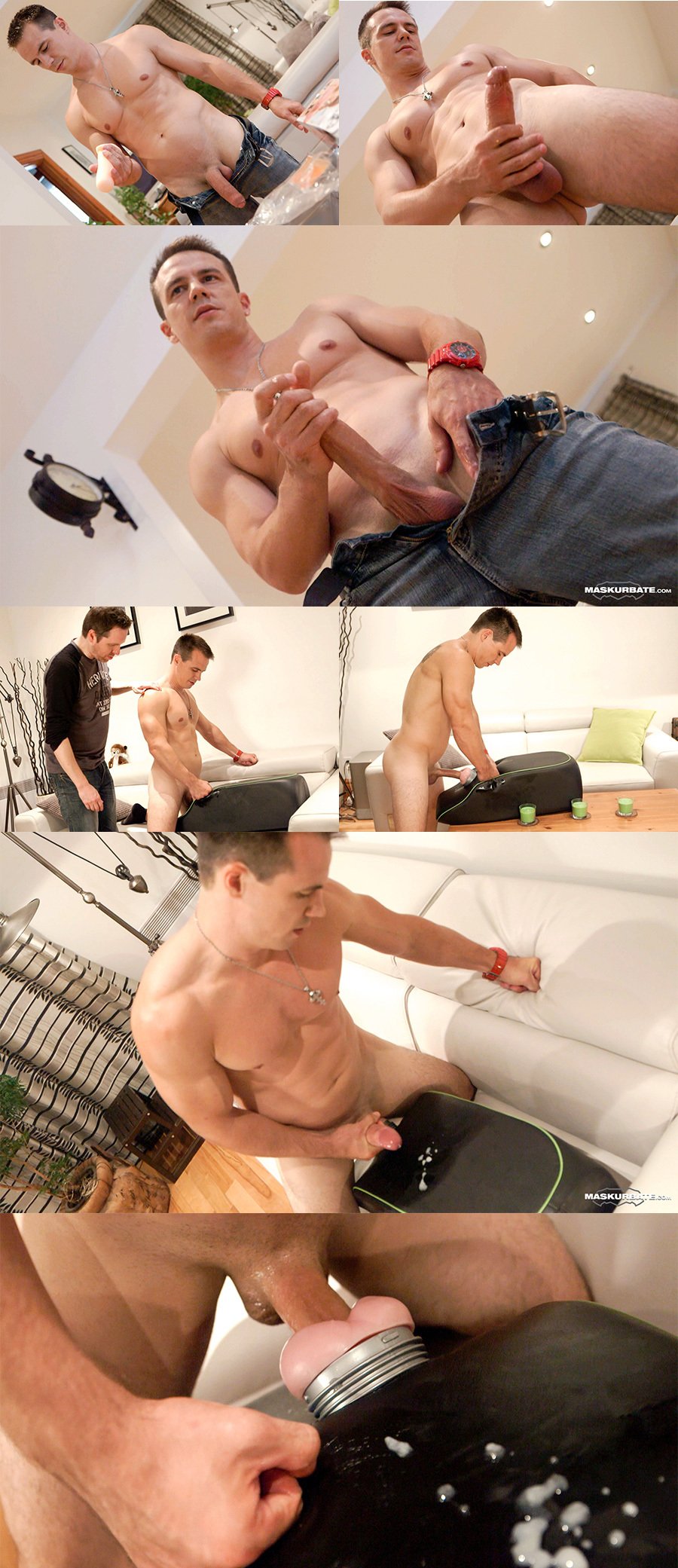 Ricky and his big uncut cock are no stranger to Maskurbate, he's filmed with the site three times now. In his last scene he played a fireman, who during his investigation of Pascal's house, ended up doing a strip-tease audition. Ricky is back in The Bribe and it's a little different than most of the videos Pascal shoots for his site. Come inside and see what happens.
Ricky is a contractor who has done some work for Pascal, but the home owner calls Ricky in for a meeting where he says that he's not happy with the work. The two argue a bit and Ricky says that he did the job and doesn't feel he owes Pascal anything further. Pascal slides a tablet across the table saying, "I think you ..." Ricky turns on the tablet and sees a picture of him kissing a woman who isn't his wife. And not only that, but Pascal has a video of Ricky fucking this woman in his garage. If Ricky doesn't want his wife seeing the video, he'll give Pascal a private show featuring his deliciously big and meaty uncut dick.
I liked this video. Sure, Ricky is handsome and hung and I loved watching him jacking his meat and fucking the Fleshjack mount, but I liked the power shift here. In too many gay porn scenarios, the straight character often "lets" the gay character blow him. Oh yippee! Lucky me, I get to suck a straight guy's cock. It's cliche and tiring, not to mention degrading. In The Bribe, the straight guy is objectified and used, which is a different take and makes watching Ricky plunging into the Fleshjack all the more exciting and edgy. And seeing Ricky's huge wad of white jizz on the mount's black leather is quite a turn-on.