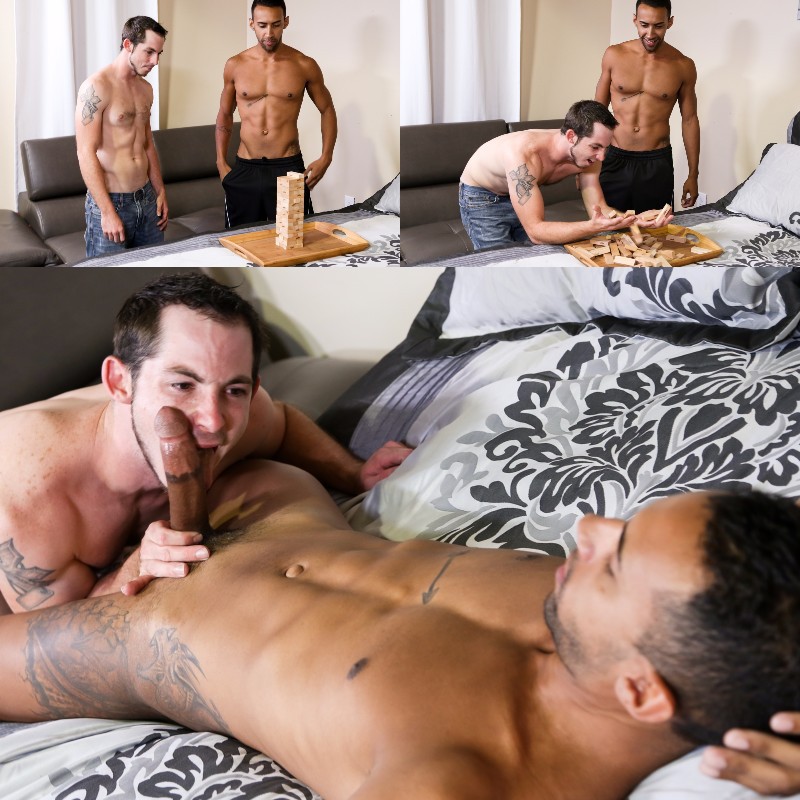 Get a 3-Day Trial at Pride Studios for $1.00
Jay Alexander and Toby Springs are playing a game of Jenga and Jay asks, "So why are we playing on the bed?" Toby tells him that it makes it more interesting because it's easier to bump the bed sending the wooden tower toppling. "And what happens then?" Jay asks. "The loser gets fucked," Toby says confidently.
It's not long in The Big Wood Game before Toby bumps the tower of Jenga blocks and sends it crashing down. "Oh no," he laughs, but he doesn't look disappointed that he has to bottom. And who would? Look at Jay Alexander's big cock, it's got a downward bend that makes certain positions so much more challenging.
Jay enters Toby doggy style and works the stud's hole open. After a couple of position changes, Toby ends up on his back with Jay pounding his hole. Finally, Toby pops with this big dick buried in his ass. With Toby's ass pulsing around his cock, Jay pulls out and shotguns his warm jizz all over Toby.