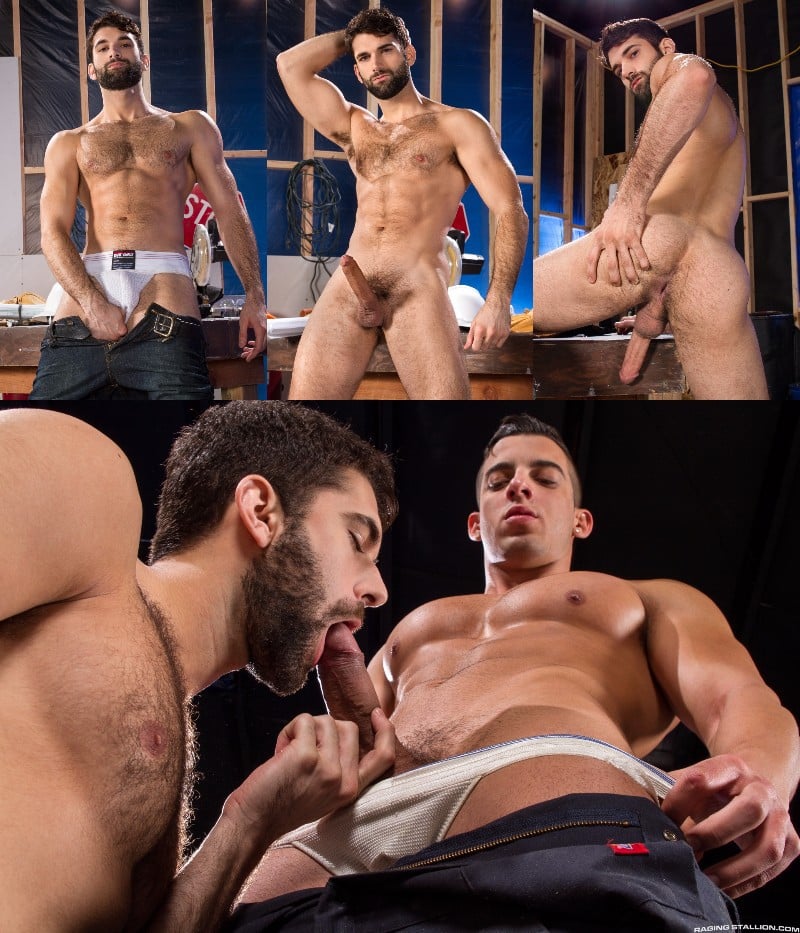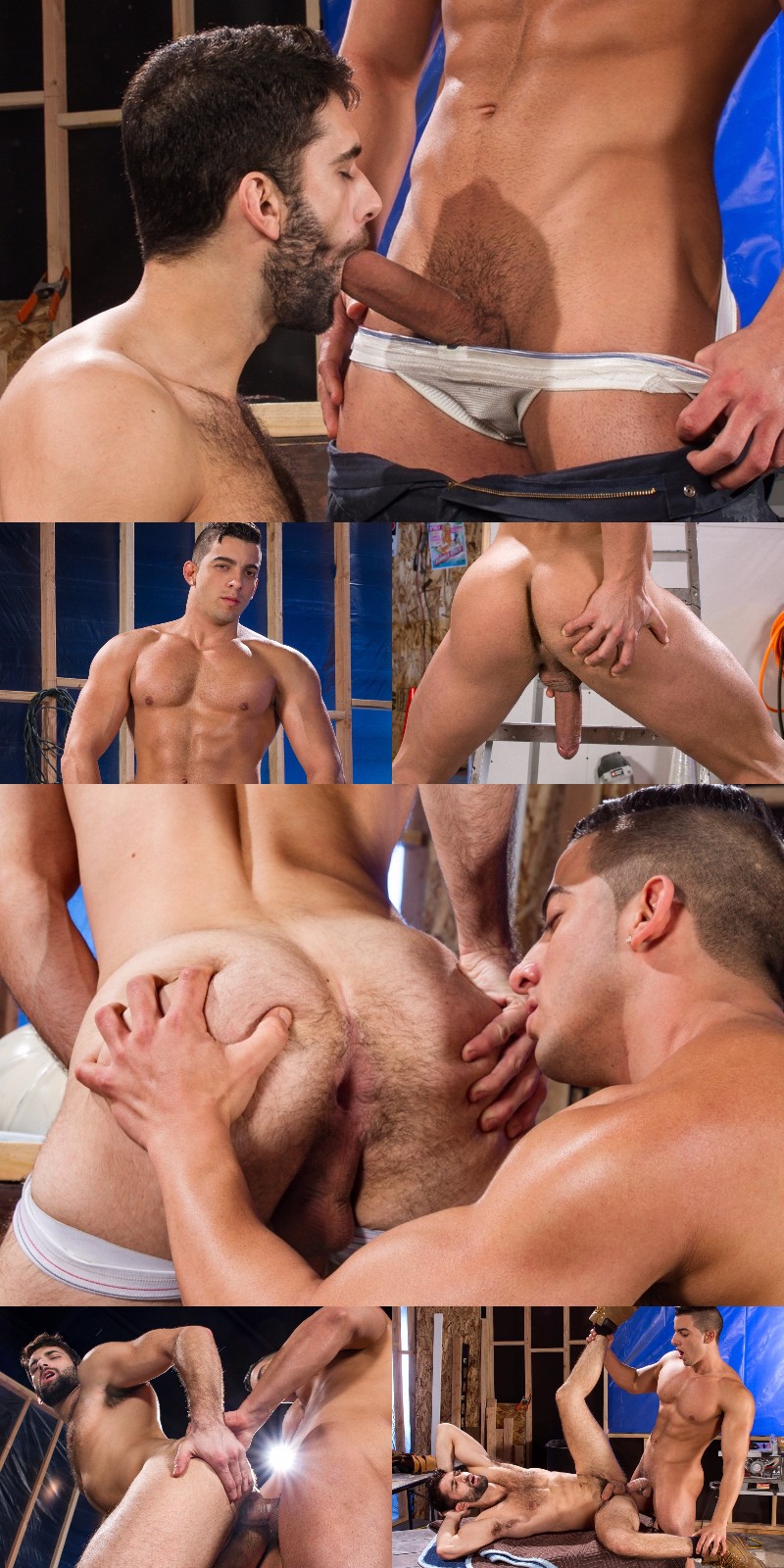 Get a 3-Day Trial for $4.95 - Try It Now!
Furball Tegan Zayne finally made it over to Raging Stallion Studios with his appearance in Erect This! He has been showing up on a couple of other Falcon Studios Group sites, but he really belongs on Raging Stallion. He gets his hairy butt fucked by beefy stud Jacob Tyler.
I'm really all about Tegan Zayne in this scene. The hairy sexpot got his start on Chaos Men in April of last year and he appeared in 10 scenes. He debuted on Hot House a few weeks back, but I've really been waiting for him to hit Raging Stallion. And here he is in a quasi construction scene getting his butt plugged on a box (What else? This is Raging Stallion after all.) in the middle of a work zone.
I don't really know Jacob Tyler, but he's not my kind of guy anyway. He looks like every other performer in Pornland: beefy, muscled, clipped body hair, and an undercut. Yawn. It's a look that we've seen a hundred times. When you see Tegan's furry chest and untrimmed armpits, his sexy beard, his hairy ass, and even the light dusting on his back, why would anyone think shaving, clipping, and trimming their body hair is a neat thing to do? I only tolerate Jacob Tyler in this scene because he owns the cock that hammers Tegan's hole, and he does a good job of it. And if you're a Tegan Zayne fan, he's got another scene that just hit Raging Stallion today where he bottoms for ginger furball Bennett Anthony in I'd Hit That.