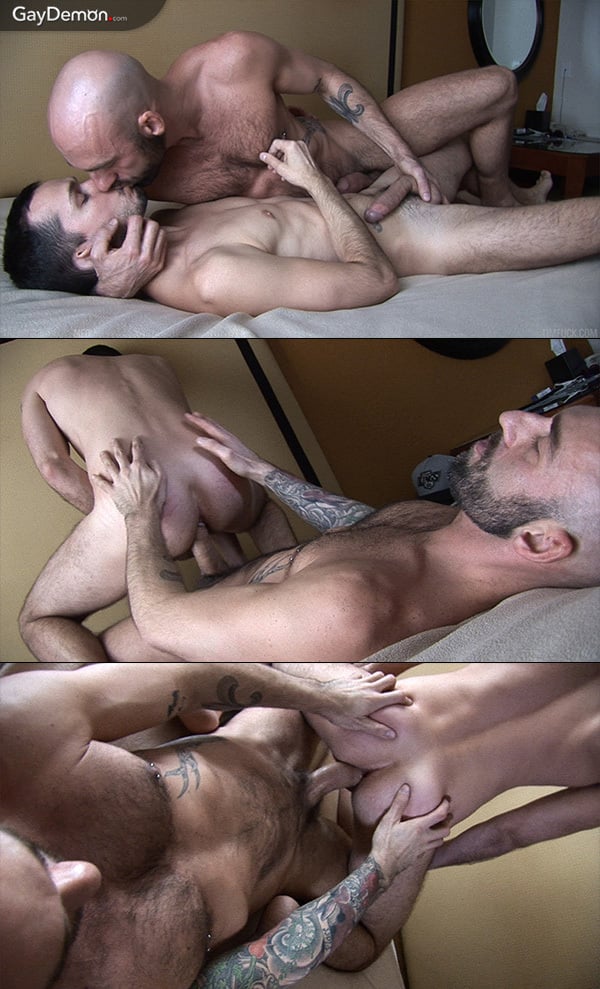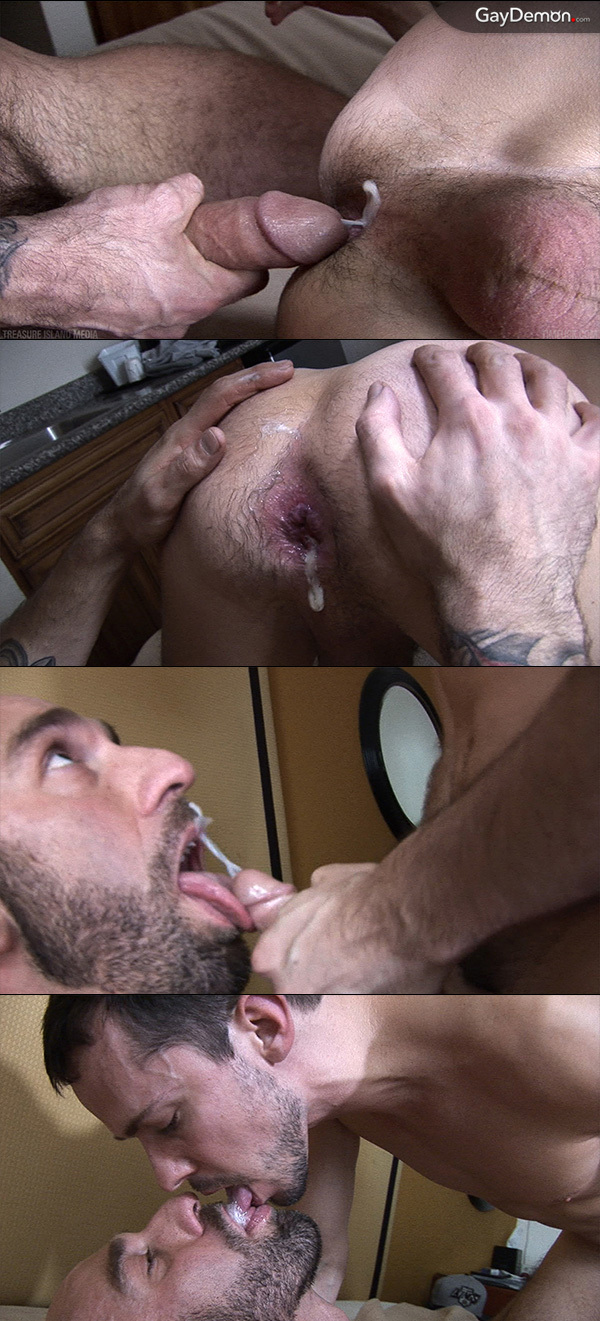 Danny Blue is a fan of TIM Fuck, and after seeing sexy, well-hung Drew Sebastian screwing many a bottom with his 9-inch cock, Danny sent TIM Fuck an e-mail asking is they could make his fantasy come true: He wanted a chance to service this bald top's big dick in person. "He can do anything he wants to me," Danny pleaded.
TIM Fuck is all about giving a cum whore what he wants, so they lined up a fuck session with hot top man Drew Sebastian. After getting his big dick sucked to it's fully hard potential, Sebastian gives this horny bottom a fuck he'll never forget. Seeing Sebastian splayed out on the bed with his stiff pole sticking straight up in the air, Danny stands at the edge of the bed and squats onto it in a reverse cowboy. And Sebastian gets pretty revved up watching his niner sliding in and out of this gorgeous bare fuck hole. What a hungry bottom!
After fucking him in a couple of other positions, Drew finally dumps his cum load all over Danny's hole, then lies back and takes the bottom's generous load in his mouth. But Danny's not finished with this top man yet and climbs on top of him for a cummy kissing session.