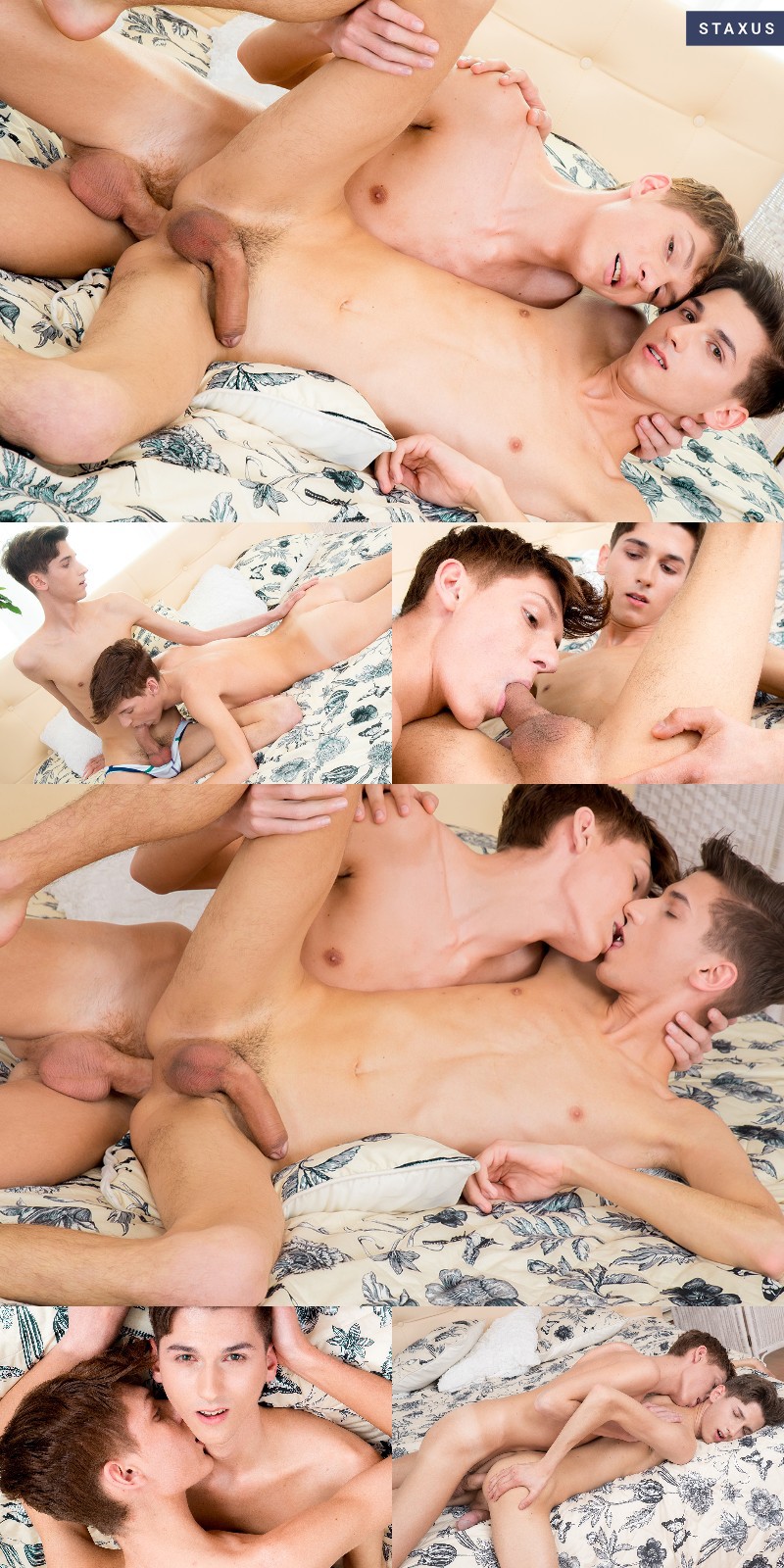 Watch Both Scenes & 2,200 More - Click Here
Alex Whale has a very accommodating butt hole, he's also packing a pretty heft cock for a slim twink. Joel Tamir joins him in the bedroom and the pair enjoy the generous inches they have been blessed with. Joel rims Alex's hole at first, then slides his good-sized dick inside, but before this session is over, he'll have a lot more inside of his buddy ... let's just say it's more than four fingers.
Liam Stone has travelled all the way from Belgium and he landed in Prague looking forward to getting fucked by Navon Raffi. But it's his Czech host who seems too tired to play. It's seems Raffi would rather nap than fuck. But a few kisses wakes the sleeping prince, and his big cock too.
This is the third scene from Cock Lovin' Home Cummers.