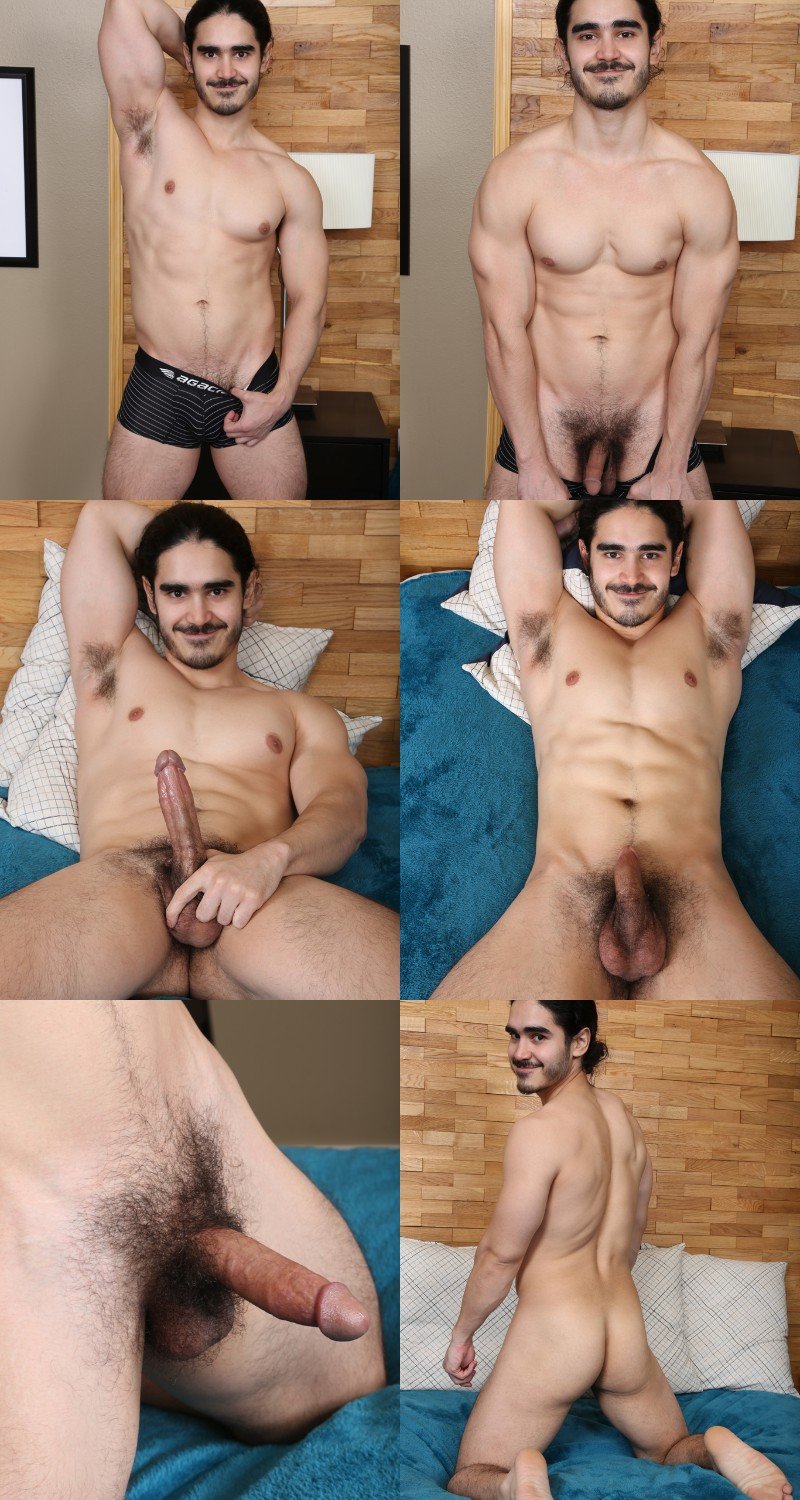 See Straight Guys in their First Guy-on-Guy Sex Experiences
Milan is 28 years old and has zero experience with guys, but he's willing to try it all -- even bottoming. He did his solo jack-off scene last week and Chaos Men brought him right back to film his servicing scene. Normally the new guys just get their dicks sucked in their first video, but Milan wants to try everything, and that includes sucking another guy's dick.
So what does Milan get up to in his first-ever session with another dude? He gets blown and sucks Lorenzo's cock, he gets his hole rimmed and filled with a butt plug, he does 69 sucking with Lorenzo and eats his ass too, and finally, Milan jacks off into his buddy's mouth.
Lorenzo has been at Chaos Men for a long time and he's great with first-timers -- he's filmed 41 scenes over the past three years.