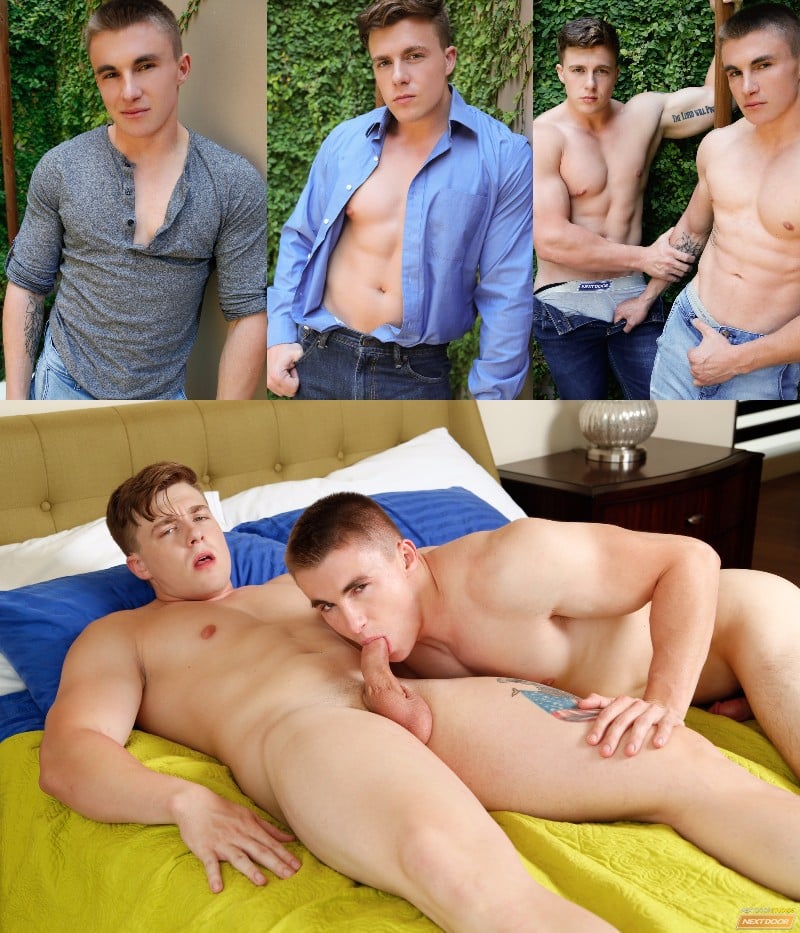 Get a 3-Day Trial at Next Door Buddies - Only $1.00
Conan McGuire is a new exclusive hunk working for Next Door Studios and a couple of weeks back he filmed his debut jack-off scene for Next Door Male. This week he's back with his real-life buddy and they're fucking in their first scene together for Next Door Buddies. Actually, this is the first time the friends have fucked together -- ever.
According to the B-roll, Conan McGuire and Jake Davis are real-life buddies. When Conan discovered some of Jake's videos online he approached his pal about hooking him up with some work. He apparently needed the money. (Don't they always?) Jake was only too happy to help, but suggested that since they haven't had a chance to fuck in real life, and they've always wanted to, why not do their first scene together.
It's a nice story, and frankly I don't care if it's true or a line of malarkey, Conan McGuire is a hot beefcake stud and I'd watch him reading the proverbial phone book in the nude. He's got a massive pair of legs, which you'll fully appreciate while he's squatting over Jake and plunging his dick down into his buddy's hole. Conan also fucks Jake from behind, on his stomach, and finally on his back where he fucks the cum out of him. Looks like Conan has the hang of this guy-on-guy sex thing, I can't wait to see more.