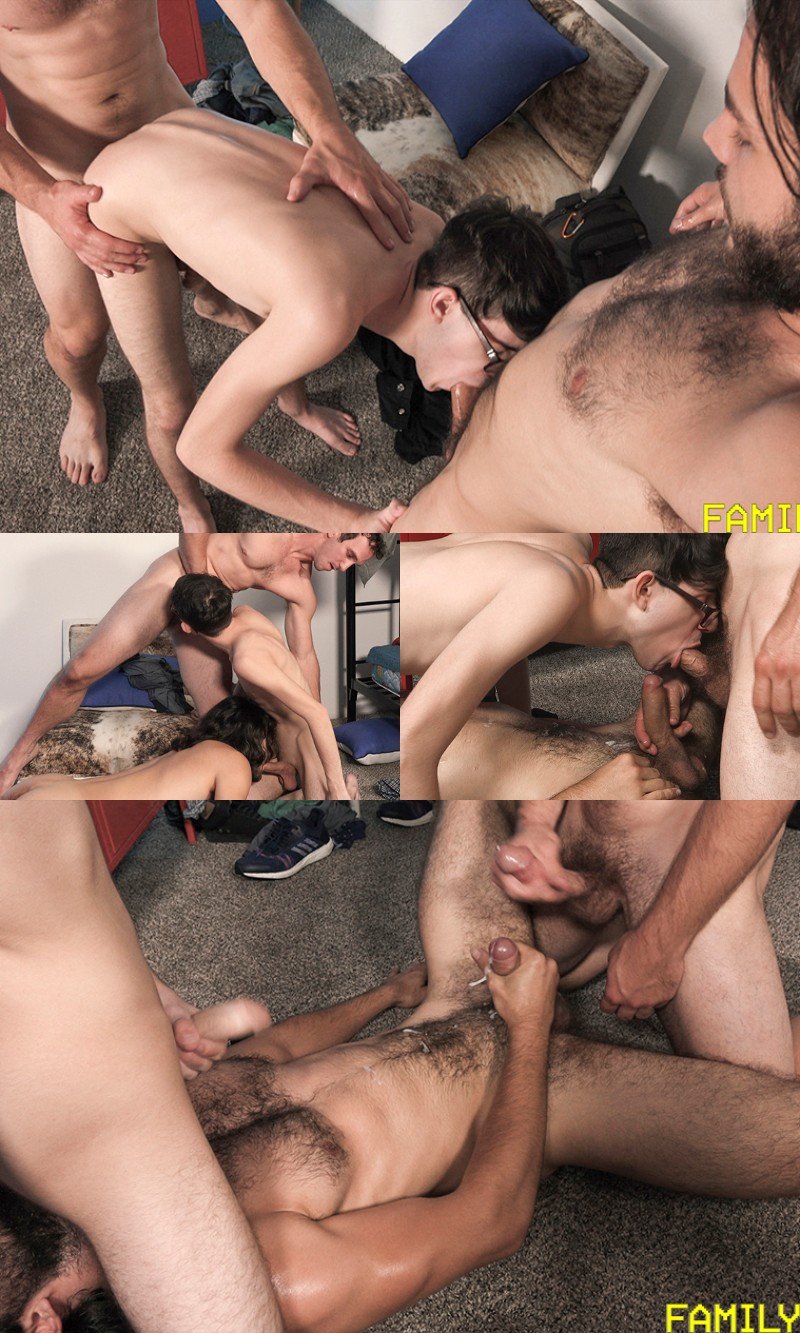 Watch This Dirty Uncle Fucking His Step Nephews
Sammy always has a good time when his step uncle comes to stay. Uncle Joe is a lot of fun, but step brother Aaron always feels that the younger Sammy always gets the lion's share of their uncle's attention. Aaron walks into the bedroom to see his step uncle kissing Sammy, so he asks if he can join in.
"Why don't you just stand there and watch for a while" uncle Joe says, "I'll tell you when it's your turn." While Sammy gulps his uncle's big cock, Joe says, "You've always been my favourite." Then Joe bends the lad over and fucks him right in front of Aaron. Does Aaron every get his turn? Yeah, it's coming.
Boyhood Pleasures is a new series at Family Dick and features threeway action, which doesn't happen a lot on the site.