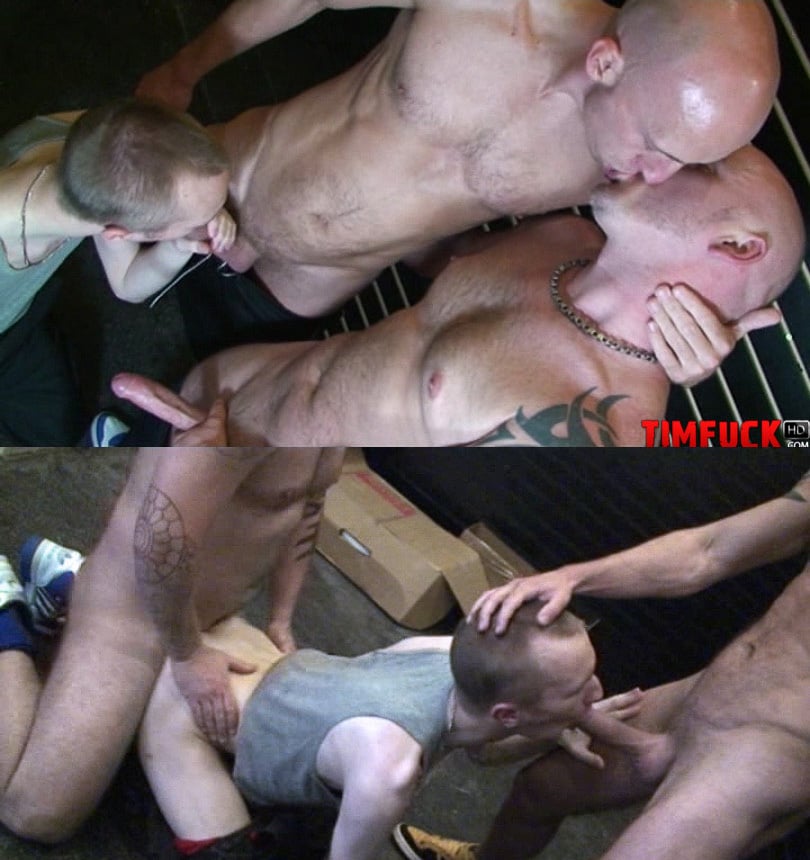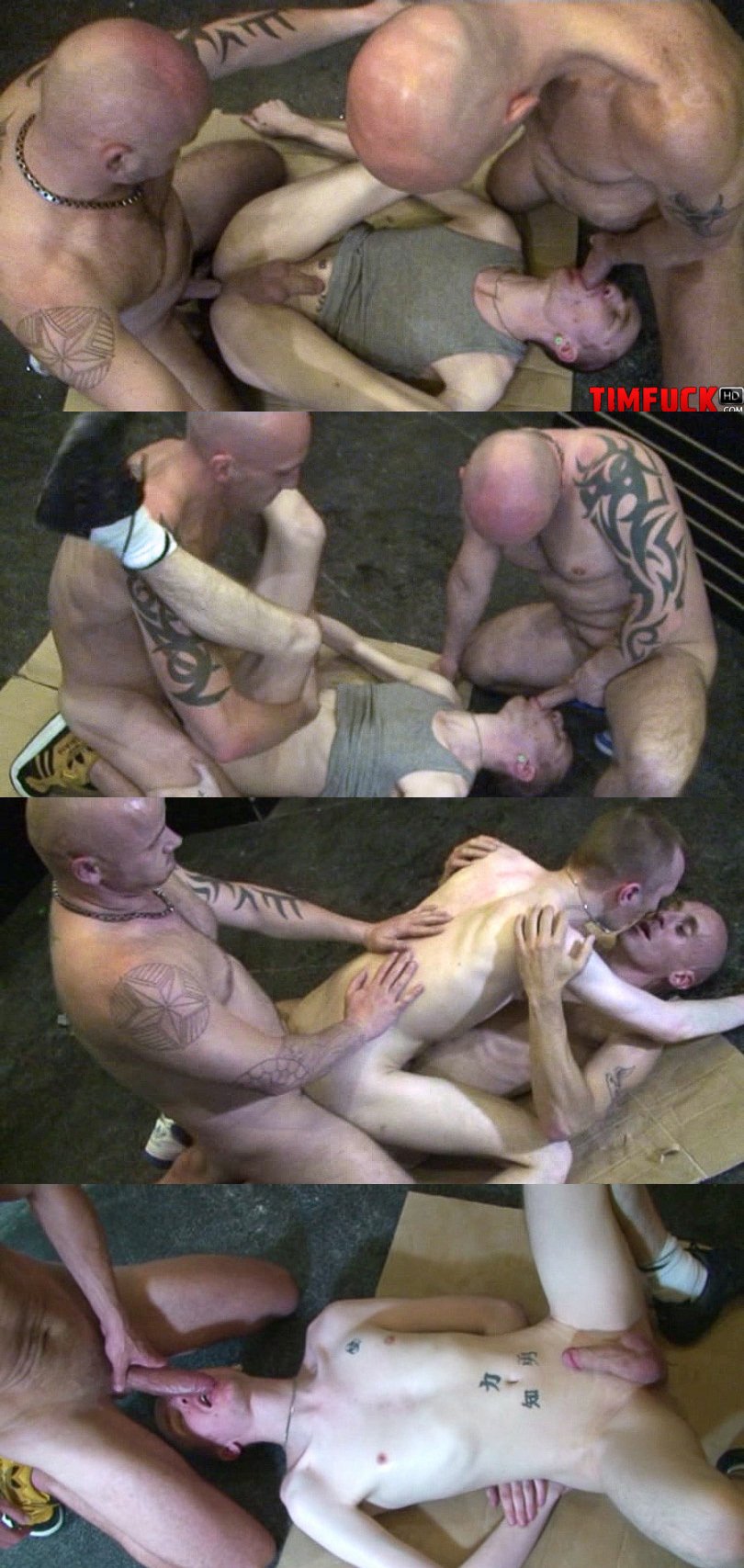 I wish there were more skinheads in Pornland, maybe I'm just not looking in the right places. But this week, real-life couple, and a couple of hot skinheads, Sam Porter and Jacob James are sticking their big uncut cocks in a skinny boy toy named Alex Kage. When this TIM Fuck video opens, they're waiting for Alex to arrive and Sam eats out his boyfriend's ass. Then Alex enters and they push him to his knees and he gets busy on their big dicks.
Sam Porter is the leaner of the two men. He's filmed for a number of British and European sites, he's got a thick cock, and a strong fucking style. He pushes Alex's legs over his head and pounds the boy's ass hard, you can hear him slapping into the lad. Jacob James is the beefier skinhead with the heavy chain around his neck and it doesn't look like he's filmed a lot of porn, maybe one other scene that I could find.
The men throw a piece of cardboard down on the dirty concrete floor, then Alex kneels on it doggy style. Jacob gets behind him, peels back his foreskin, and pushes his bright red cock head into the lad's hole. He grunts on Alex's skinny, bony ass while his boyfriend stuffs his mouth. They continue abusing both of his holes until they're ready to unload his nuts. Spit roasted by two skinheads, what a dream cum true.