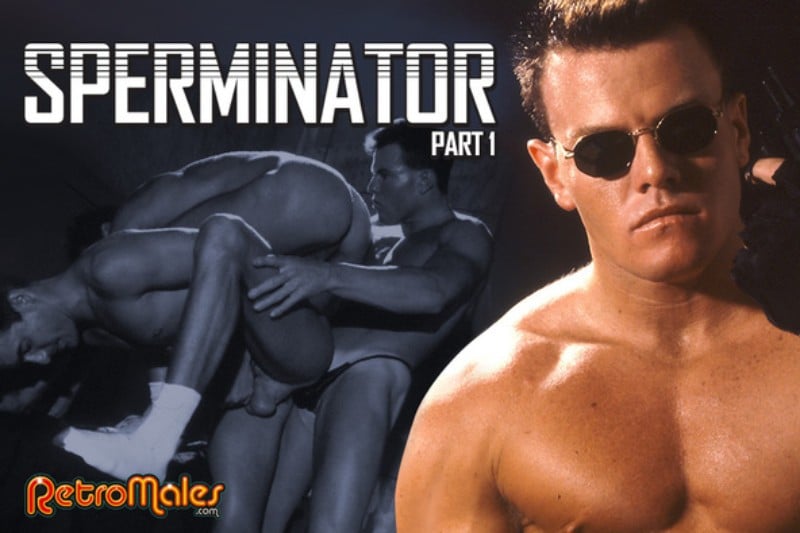 Watch "Sperminator" & Other Retro Porn Movies
Remember John Connor from The Terminator? You think he had it rough running from that time-travelling terminator unit. The John Connor in Sperminator has even bigger problems, the Sperminator fucks like a machine and leaves him exhausted and helpless. This 1993 release is porn star Randy White's first attempt at directing and he succeeds with a good mix of humor and sexual intensity. It's a cheesy bit of fun with some lots of hot sex.
Sperminator stars Steven Gibson, Randy White, Chris Stone, Aaron Fiero, Cory Evans, Rio Belafonte, Rick Pantera, and Randy Mixer.