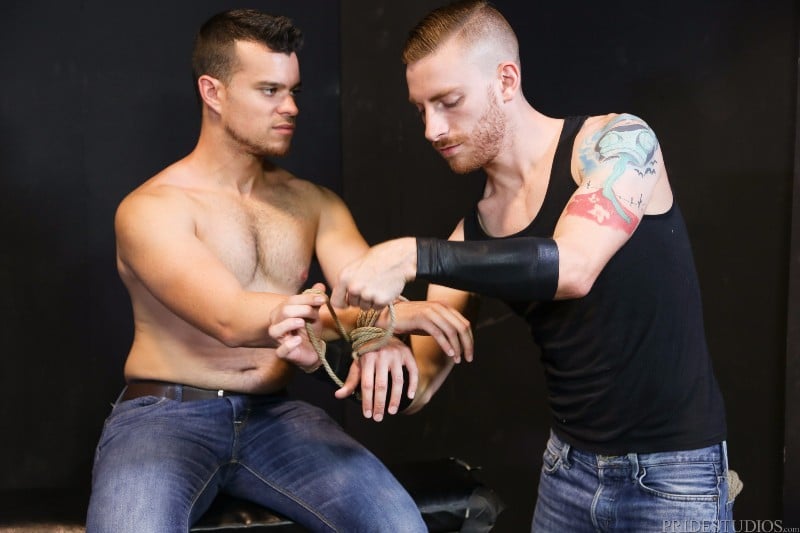 Preview This Video - Get a 3-Day Trial at Men Over 30 for $1.00
Jason Barr is looking to spice things up in his five-year relationship, so in this Men Over 30 video, he comes to see Sebastian Keys in his playroom. Sebastian is a well-known Master who owns an alternative dungeon where clients can come and live out their dirty fantasies. But in this one, Sebastian throws Jason a curve he wasn't expecting.
Jason says that he's looking for ways to bring some excitement into his relationship, he's been with his partner for about five years and things have gotten a little ho-hum. Jason says he's the top in the relationship. Sebastian says that to be a better and more exciting lover Jason needs to learn how to let go, hence the name of this scene is Relinquish Control.
Jason agrees to try and Sebastian ties his hands behind his back and lays down the rules about what Jason can and can't do. Then the ginger Master teases Jason with kisses and licks, he taunts Jason's stiff cock with his mouth and tongue and makes his sub squirm. He forces Jason to his knees and throat fucks him, then he pushes Jason against the cross and enters his ass. It's been a long time since Jason has had a dick in his ass and Sebastian enjoys his tight hole.