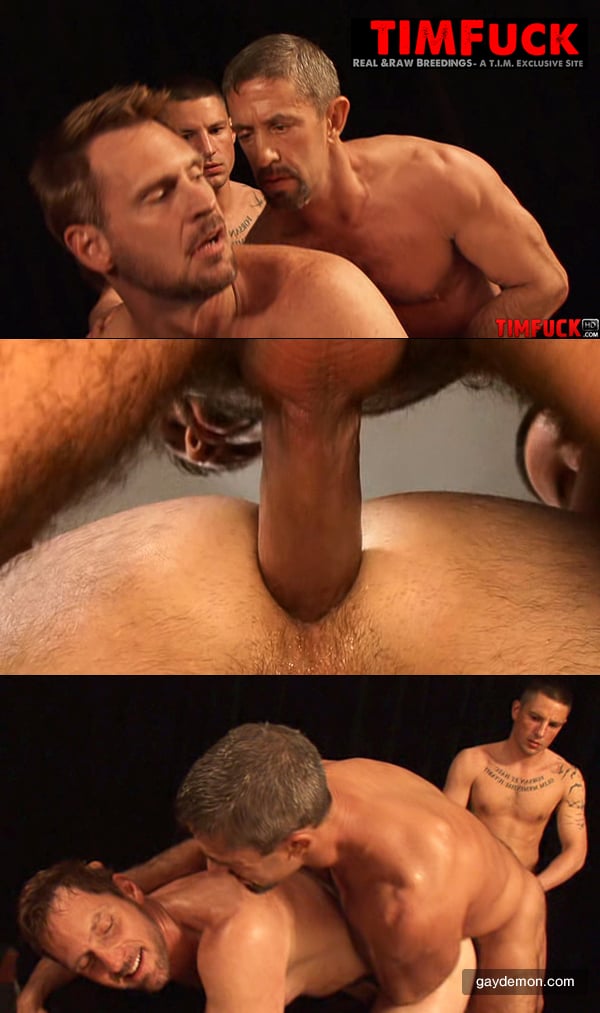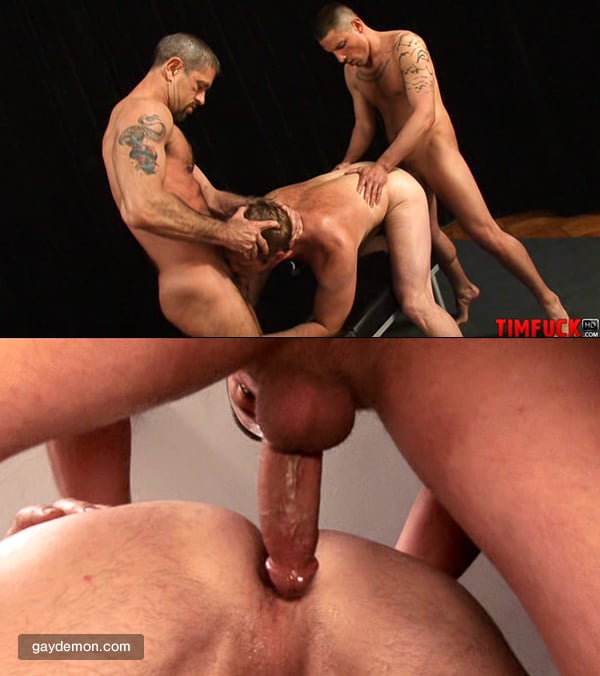 "So You Wanna be a Cumdump" is a 5-part web series running over at TIM Fuck and this is the third installment. Apparently Ross Vincent used to be a mainstream gay porn performer -- I'd honestly never heard of him before now -- who wanted to be have his hole used by a couple of guys.
TIM Fuck is running this series like a game show. The rules are simple: you sign up to be a cum dump, you get on the fucking bench, and Max Sohl sends in a top to fuck and breed you. No "Oh I don't really fancy him," or "I prefer blond men." Shut up! Assume the position. Here's your top; make his cock feel good.
Jack Allen is a sexy, older man who signed an exclusive deal with Treasure Island a couple of years back and he's a hot top top watch. He's got a great body and his thick cock looks pretty hot sliding into a bottom's hole. Sean Parker joins Allen, and together the two tops take turns on Vincent's ass. You can tell by the look of Vincent's face that he's got no complaints about the director's choice -- he's enjoying both of these cocks.
After Jack and Sean dump their loads in Ross' hole, they leave him panting and recovering on the bench. The two tops start kissing and fondling each other like they're heading into round two.