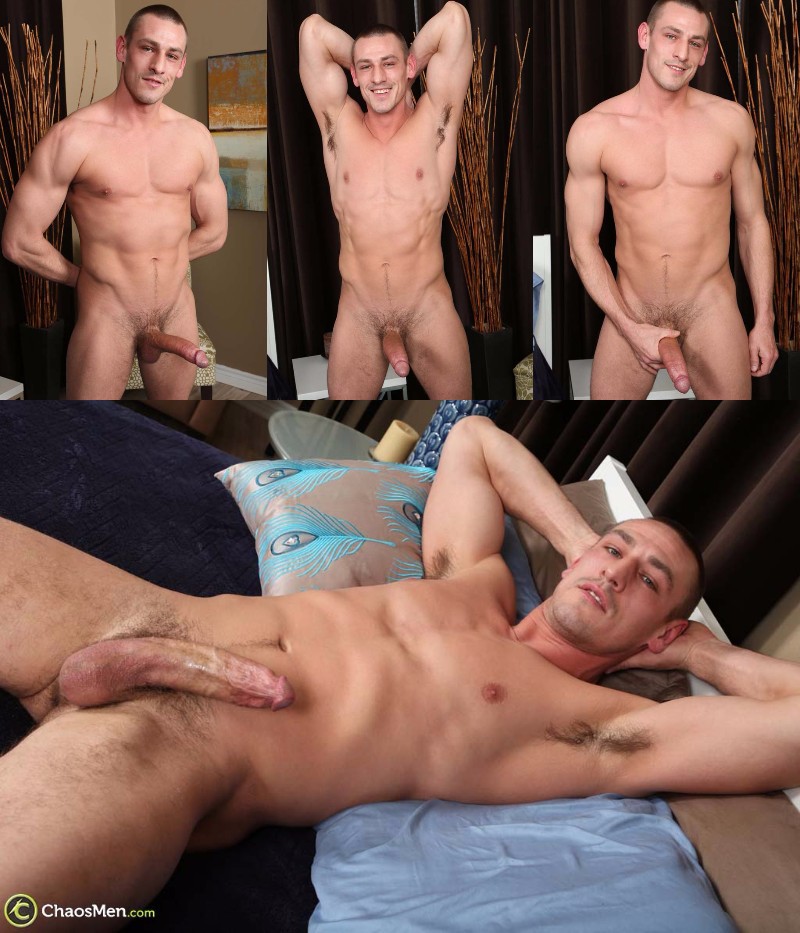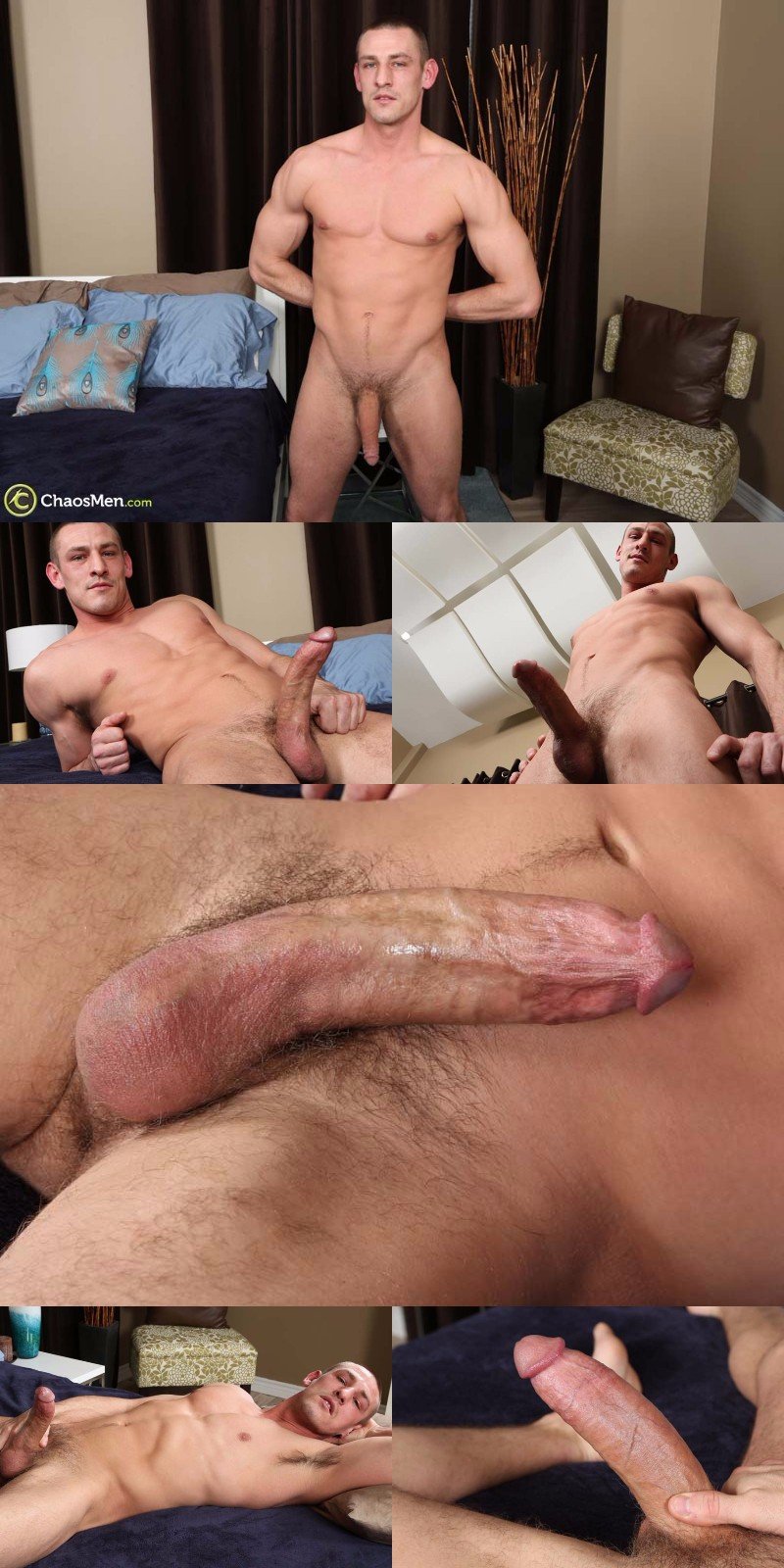 Check Out Chaos Men for a $1.00 Trial
Kirkland wasn't the least bit nervous heading into his first Chaos Men shoot. And why would he be? He's packing a nine-inch cock and he works out every day. He's a personal trainer, so he's constantly in the gym. He's a natural exhibitionist, so come inside and see more of him.
To be honest with you, I'm not fond of Kirkland's cock when it's soft. It just sort of hangs there, lifeless, shapeless, and it looks it's been stretched out of shape. Don't get me wrong, I'd definitely put it in my mouth. And when it gets hard, what an awesome cock.
Kirkland isn't sure if he'll be back. He wanted to pick up some extra cash jacking his ginormous dick and maybe getting some oral. But as for sticking his monster cock in another guy's ass, we'll have to wait and see. But the cum shower he gives himself is definitely worth checking out. Personally, I think he'll be back.