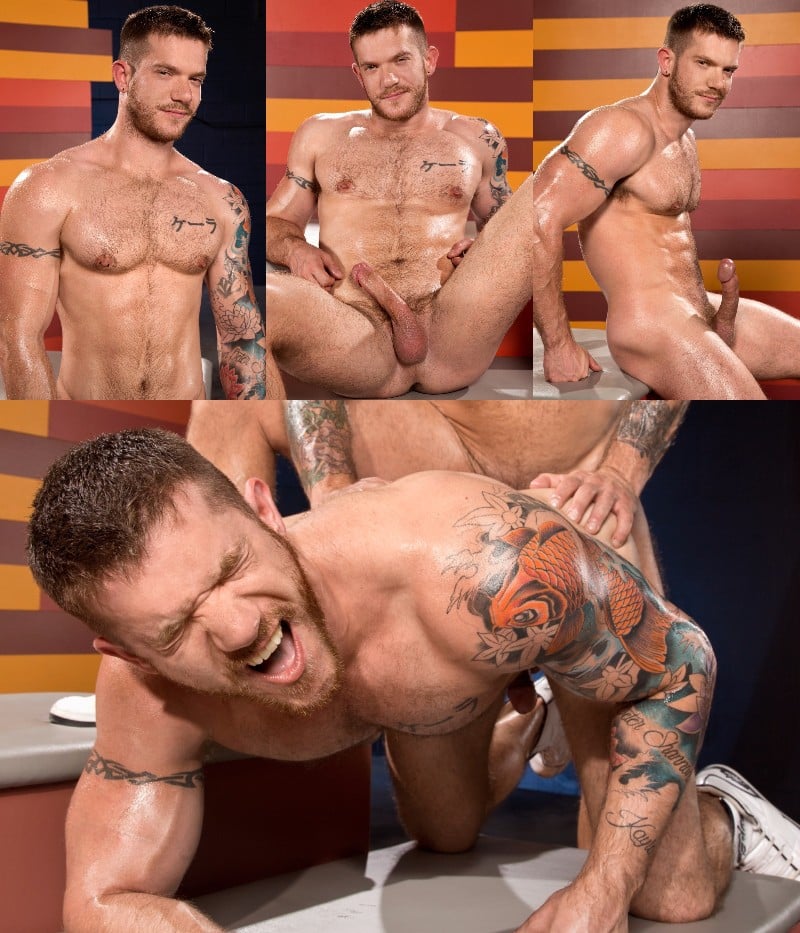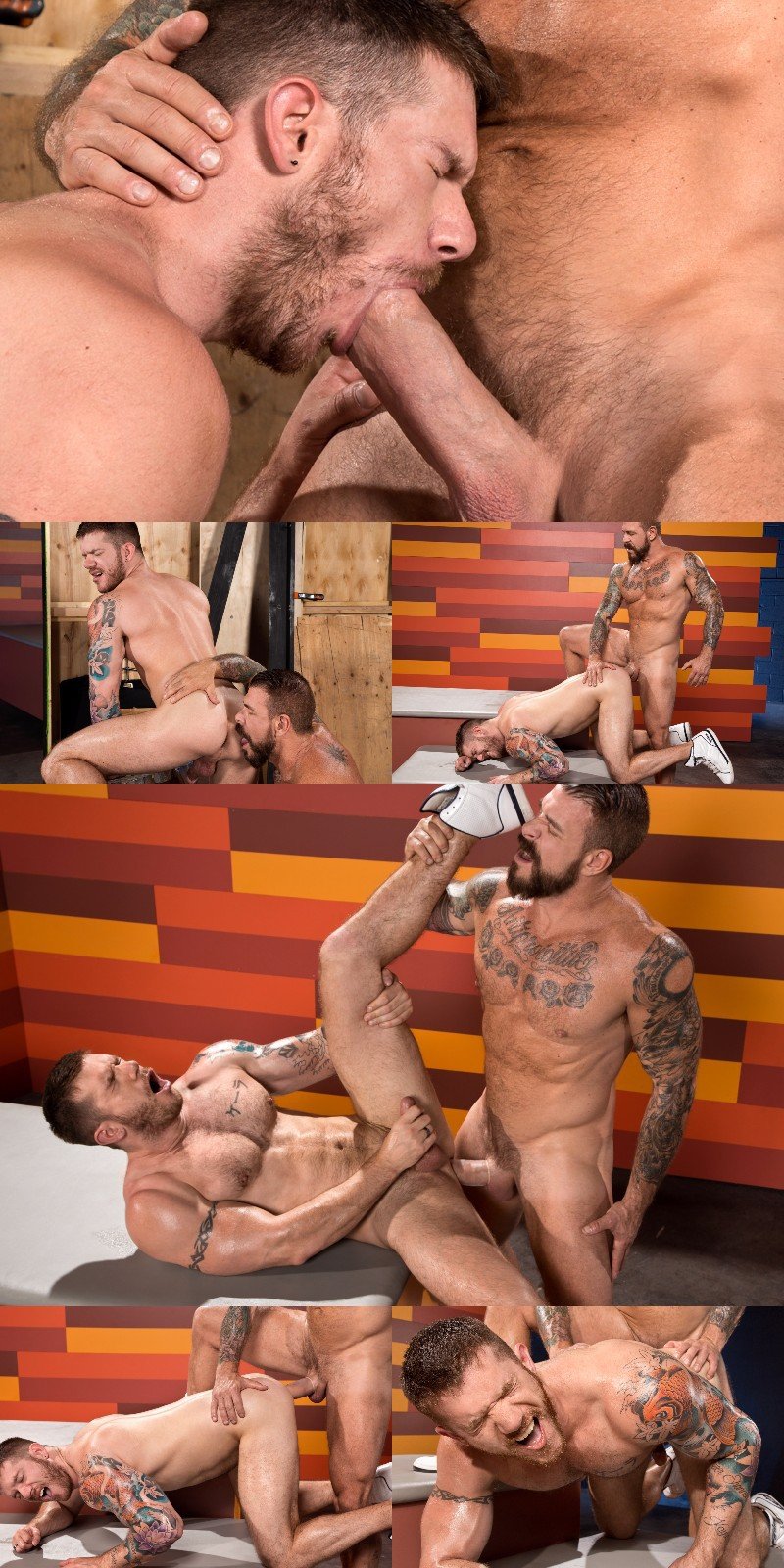 Grab a 3-Day Trial at Raging Stallion for $4.95
Aussie hunk Skippy Baxter signed on with Falcon Studio Group last December and his first DVD called Hot As Fuck has just hit the Raging Stallion site. And there's no better way to make a big debut for one of Pornland's premiere porn companies than to bend over for Rocco Steele. Come inside and see how Skippy handles Steele's 10x7 hunk of meat.
Pornland's a funny place, one week you can't go anywhere without bumping into Rocco Steele, and a few weeks later you're thinking, "Where the hell has he been?" I don't remember the last time I saw a Rocco Steele video, but it's been a while because my editor usually throws his scenes my way. Hard As Fuck is Steele's fourth DVD with Raging Stallion.
If you don't know Skippy Baxter, he's an Aussie who got his start on Bentley Race where he filmed tons of videos. And he wasn't always as big and beefy as he is now, but he's been pounding iron in the gym. Wow! Talk about progress. And his meaty ass looks quite spectacular bent over and waiting for Steele's humongous dong. It's a challenge, but Skippy takes that mother fucker balls deep. And Skippy has another scene coming with Austin Wolf.