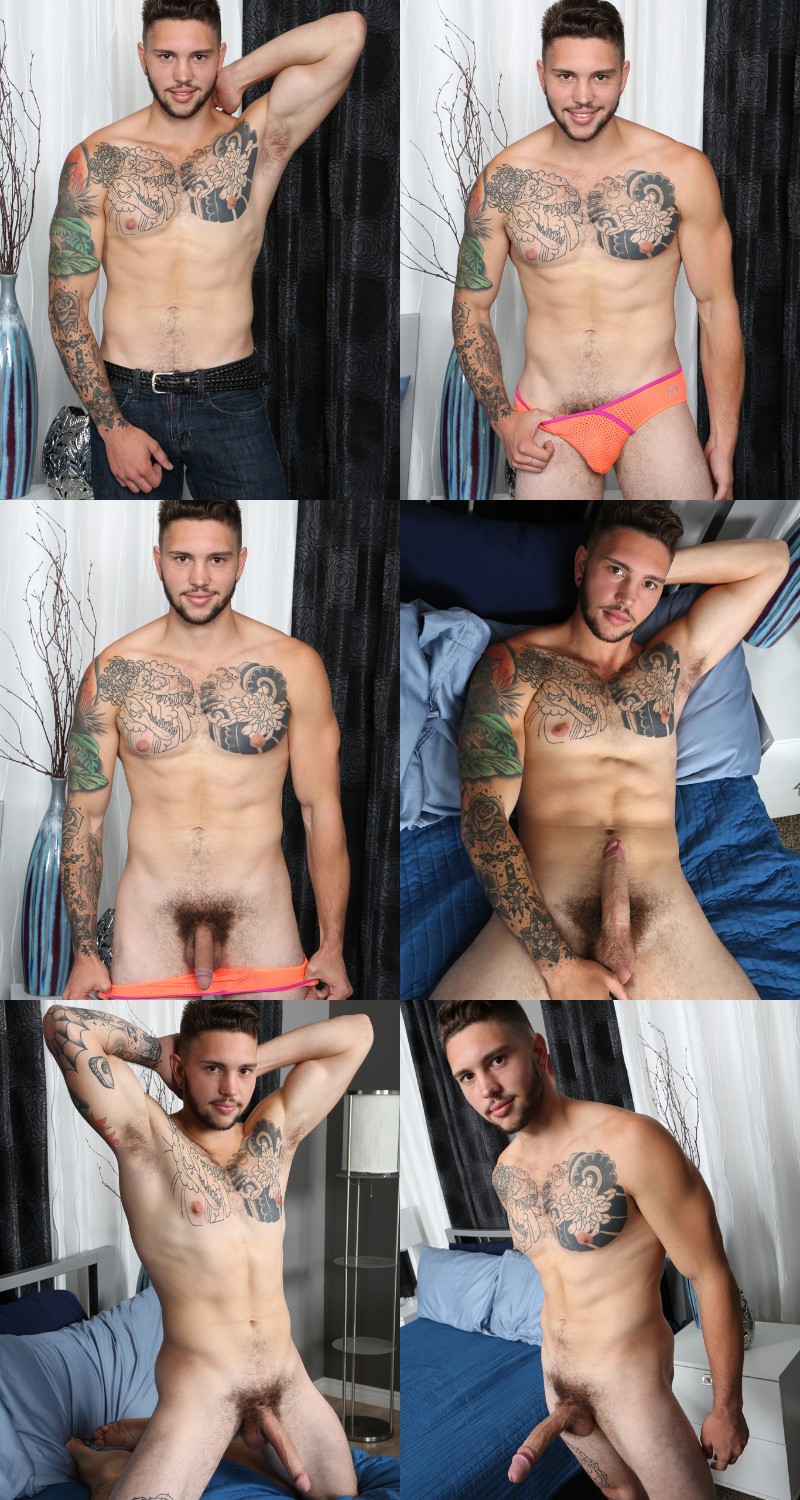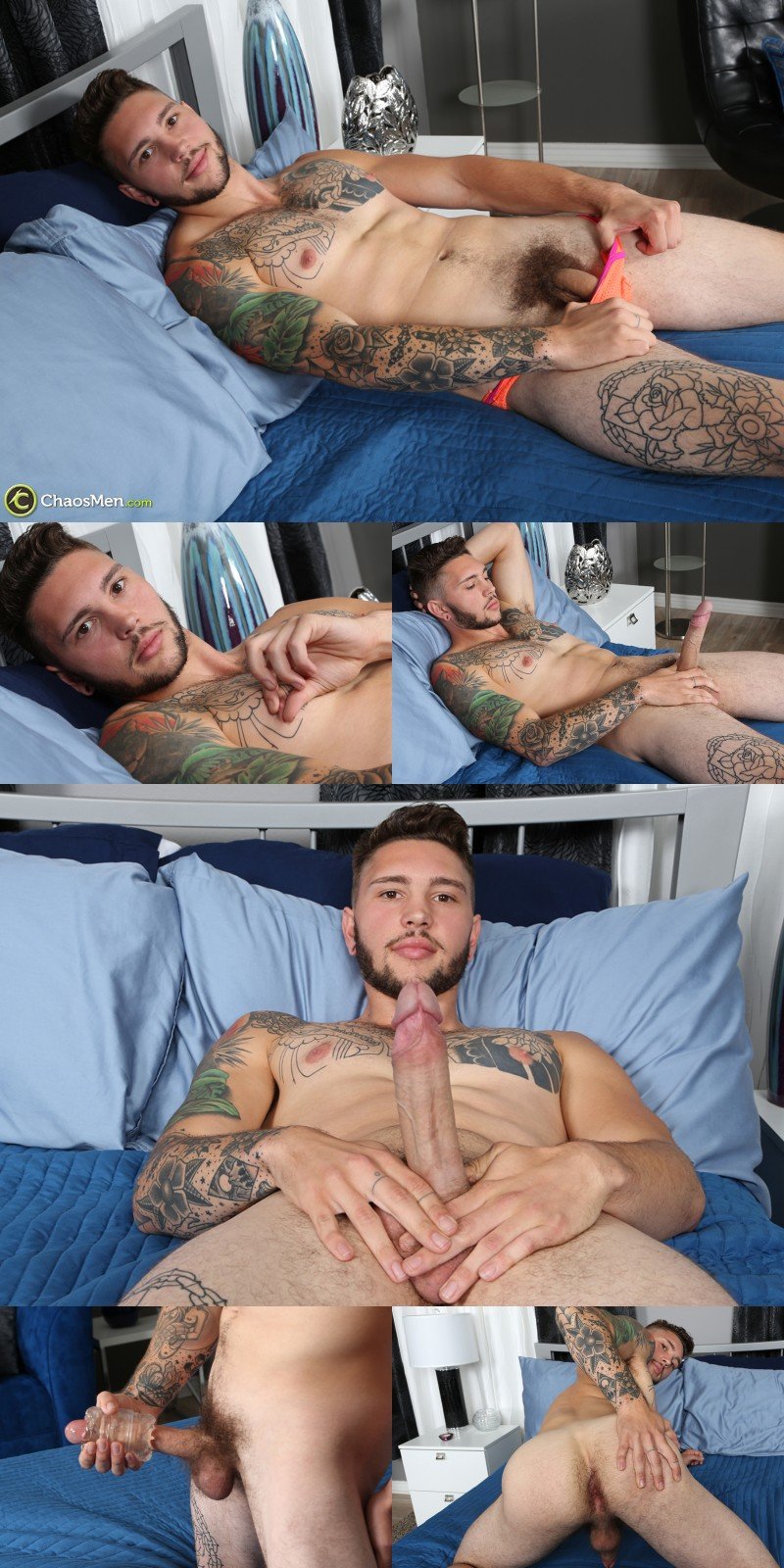 Watch John Stroking His Big Whopper
How big do you figure John Hart's cock is? He's a brand new find over at Chaos Men and they have him pegged at eight and a half inches. Really? It looks a lot bigger to me, but I'd have to get up close to tell for sure. And someone over there very will get close to this monster as the site says he's already filmed a blowjob scene.
Hart doesn't identify as gay, straight, or bi, but says that he's primarily interested in women, although he says that when he travels out of town that he tends to hook up with guys. Interesting.
His nipples are a huge turn-on, so if you like watching a dude tweeking his own nibs while stroking off, Hart's your man. Chaos Men says that John will be back this week to get head and he may be up for some topping or bottoming in the future.