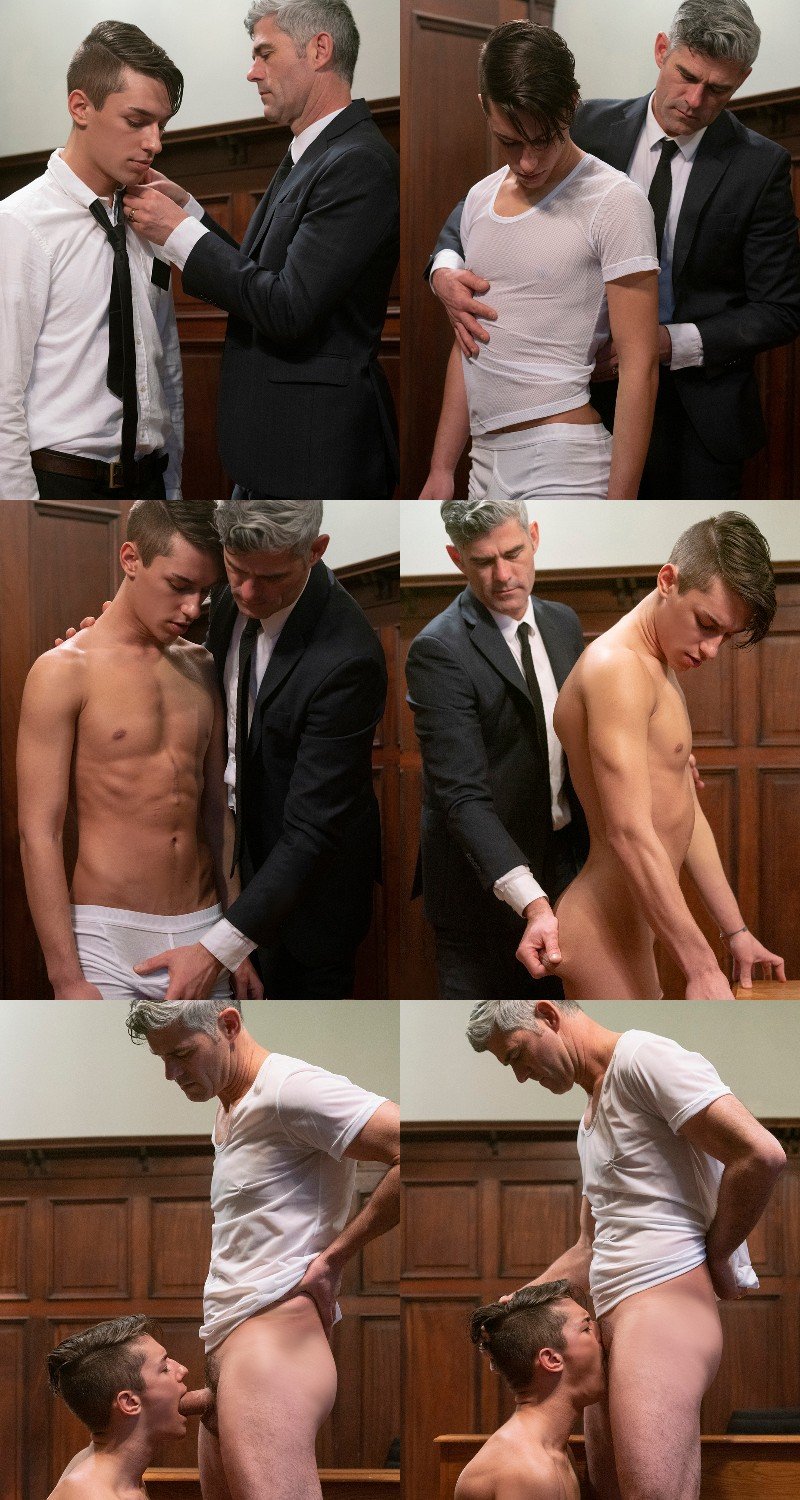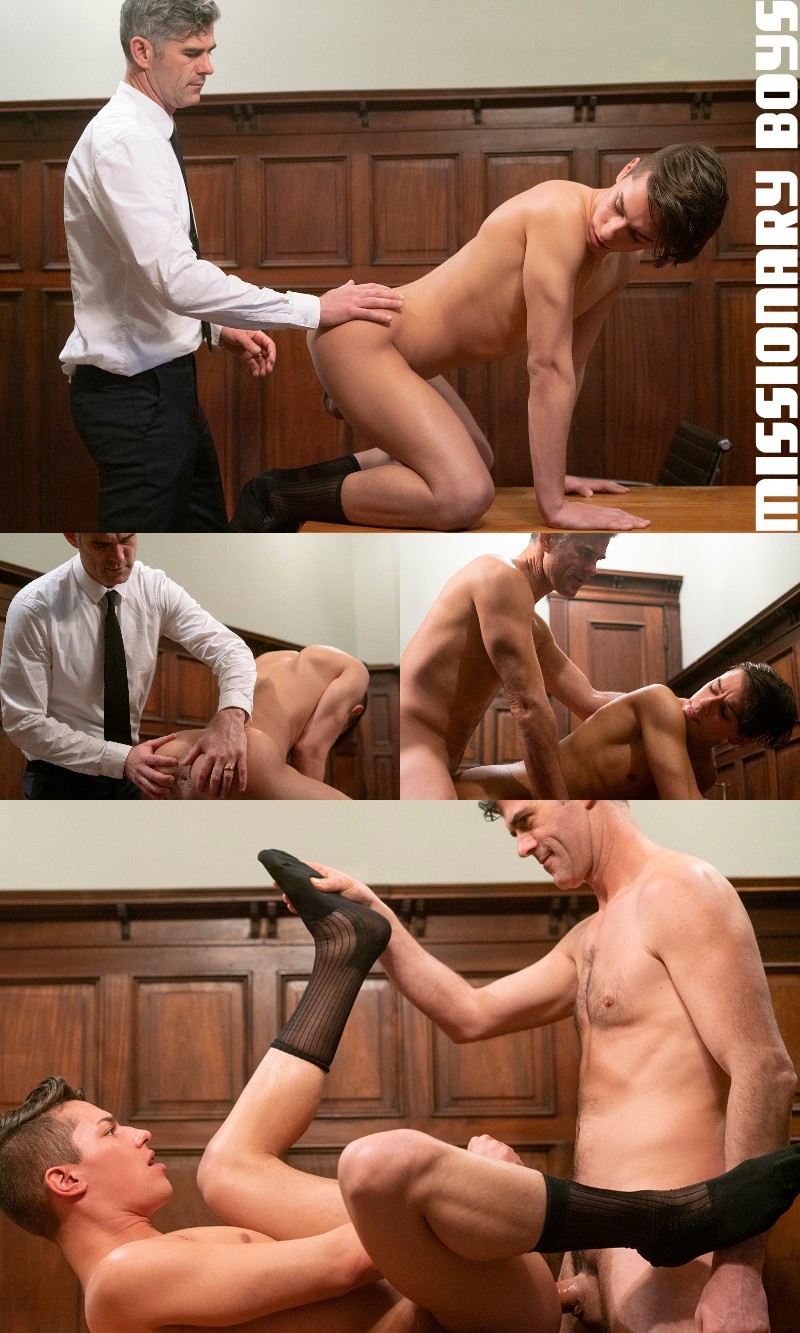 Watch All of This Sexy Mormon Dad's Fuck Scenes - Save Up to 65%!
Sexy dad Bill Farnsworth hasn't filmed with Missionary Boys for a while, but a week after Bishop Angus returned to the site, President Oaks is breaking in a rebellious lad. In fact, young Elder Brier is one of the most troublesome boys The Order has ever seen. He lied to President Lewis about his chastity and failed his test miserably.
In spite of Brier's alarming attitude, President Oaks thinks the elder is a perfect candidate for The Order. Today, the older man is teaching this young missionary to respect authority. After fucking Brier's quivering hole with his stiff boner, Oaks drenches his smooth body with his hot semen.