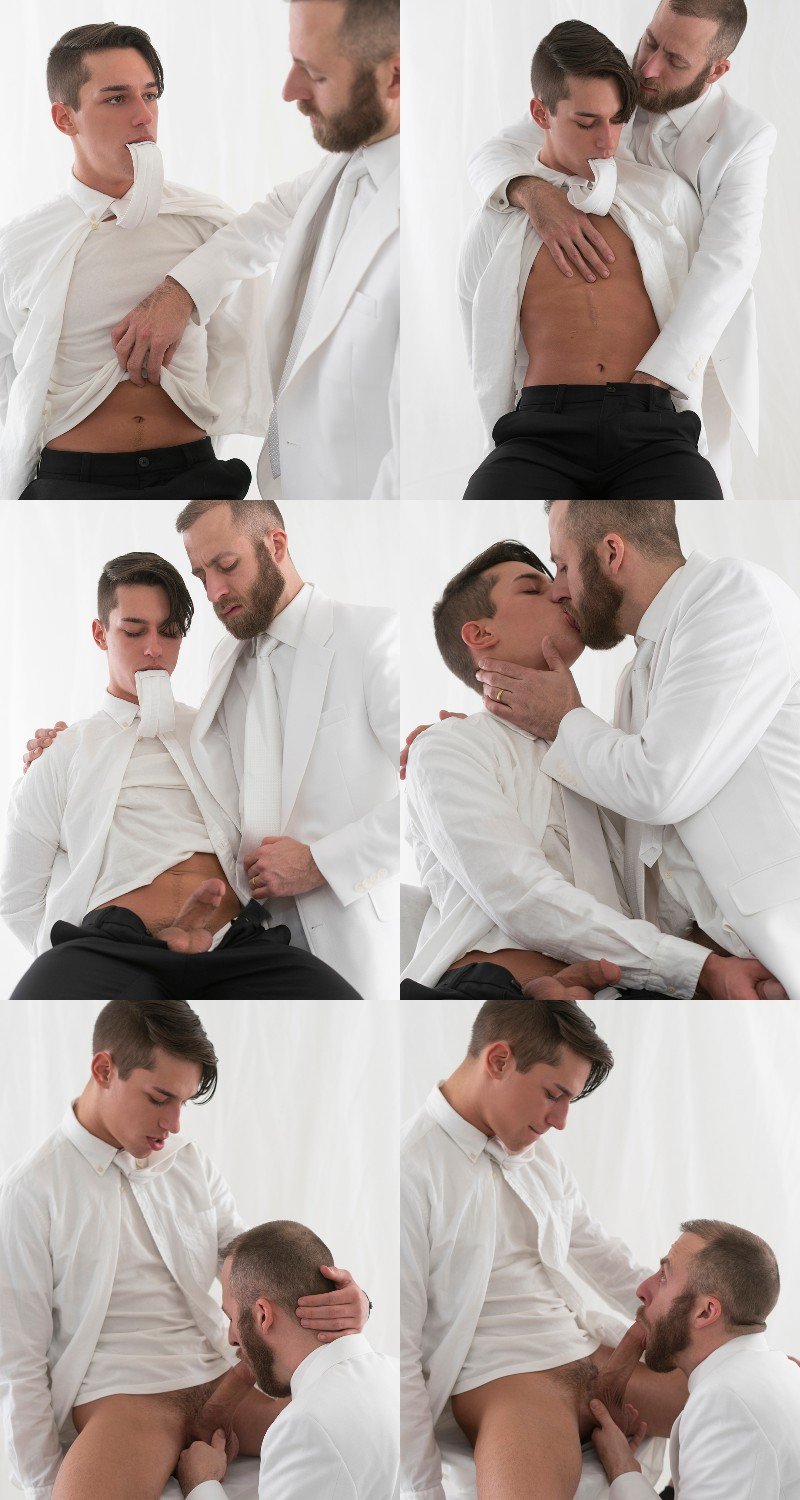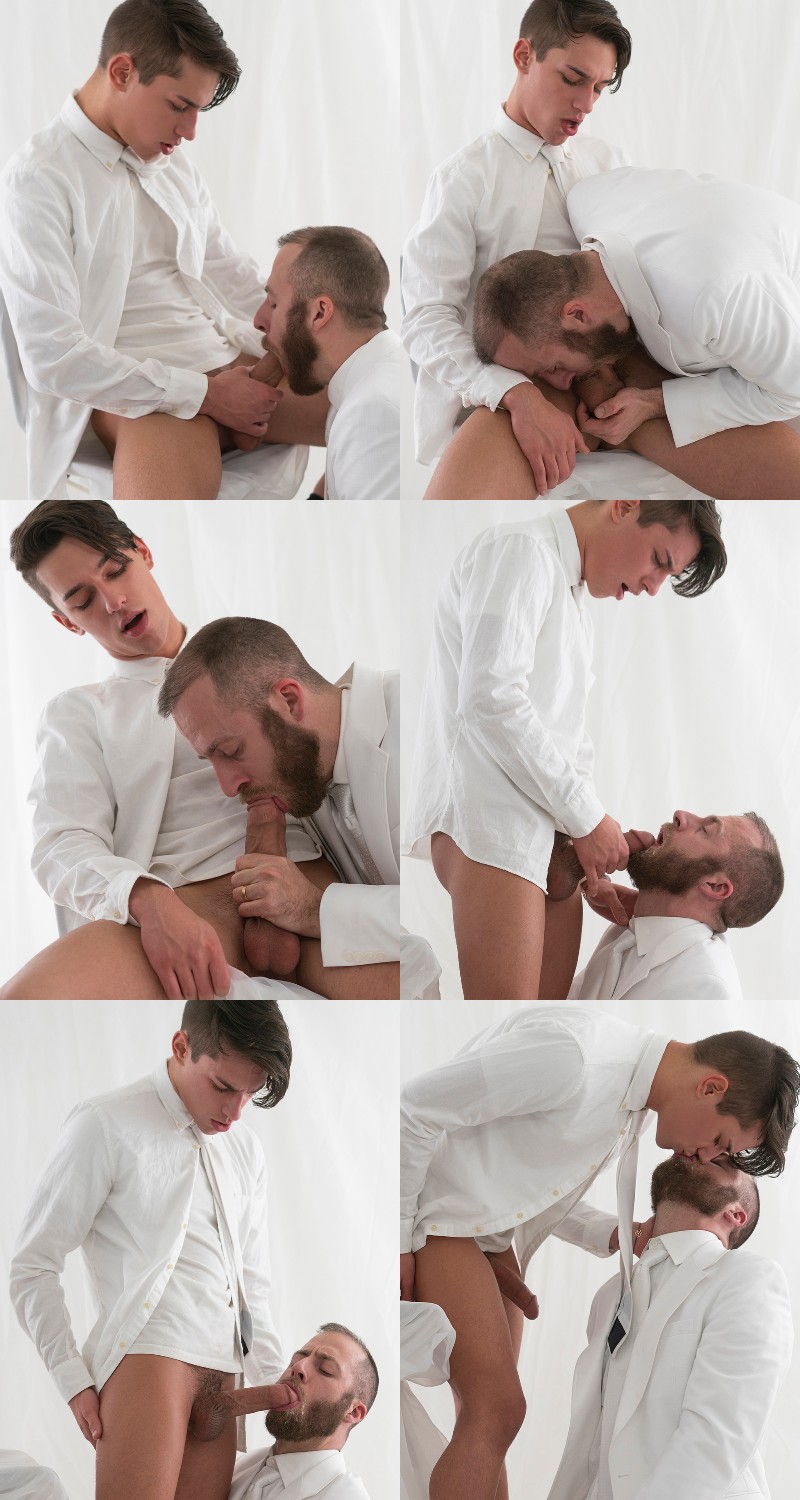 Watch Dirty Mormon Men in Secretive Play Sessions - Save Up to 65% Right Now!
Elder Brier is new to he mission and has been summoned to a meeting with President Lewis. He quizzes the young Mormon about the law of chastity. When the older man notices the boy's erection bulging in his trouser, he pulls it out and strokes it in his hand. He kneels and gulps it down his throat and gives the lad a very wet blowjob. As the young missionary pants that he's getting close, Lewis tells him to jack off into his mouth.
Finally, Lewis asks the boy to lean down for a kiss, then when their lips part he asks, "How did your cum taste?"