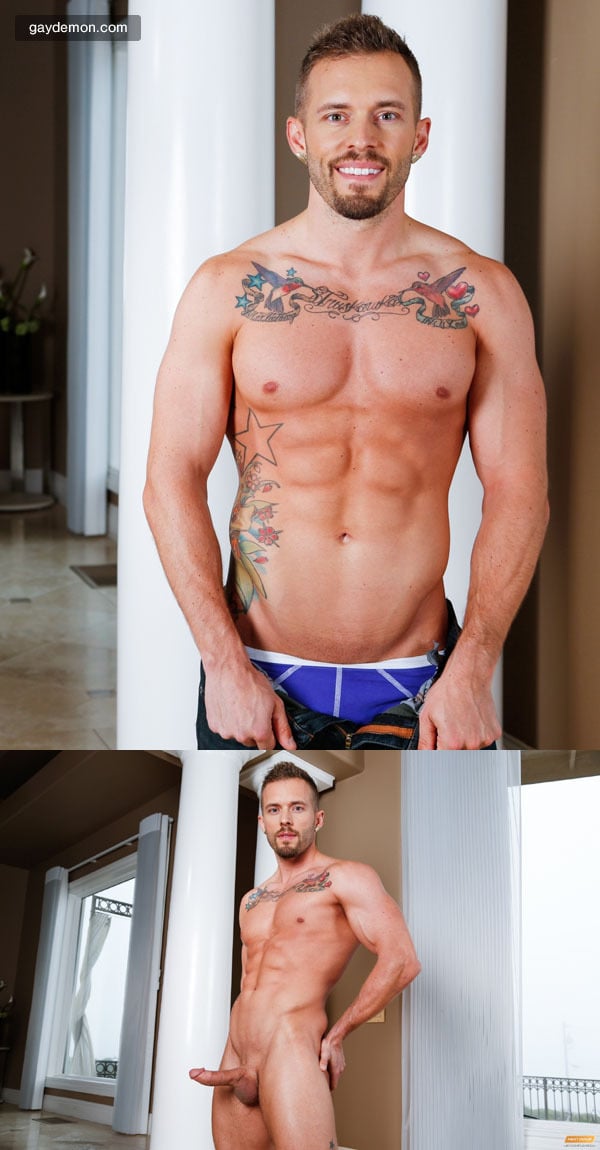 Pierre is the latest good-looking, masculine guy to grace the Next Door Male site. He's actually from Canada, hence the French-sounding name, but now living happily in California, and he's well worth checking out.
We catch up with Pierre in a sun-drenched garden, his sexy smile lighting up the garden almost as much as the sun - his chiselled body, smooth and nicely tattooed, with washboard abs and pecs to die for are just several of the things I love about this guy. I also like a beard on my man, and Pierre is sporting a very nicely kept one - which just makes me even more attracted to the guy!
Soon tho, it's time for him to show off a bit more of his ripped body, and as he slowly unzips his pants, we can see a nice fat bulge in his blue underwear - Pierre is so turned on by this experience, he's already rock-hard! As the pants come off, and after the underwear get pushed down, we can get a great look at his cock - fat, cut, nicely veined - standing out from his hairless pubes - proud and hard. Then Pierre slowly turns around and shows off his butt - Oh my! What a glorious sight - a bubble butt if ever there was one! Enjoy!