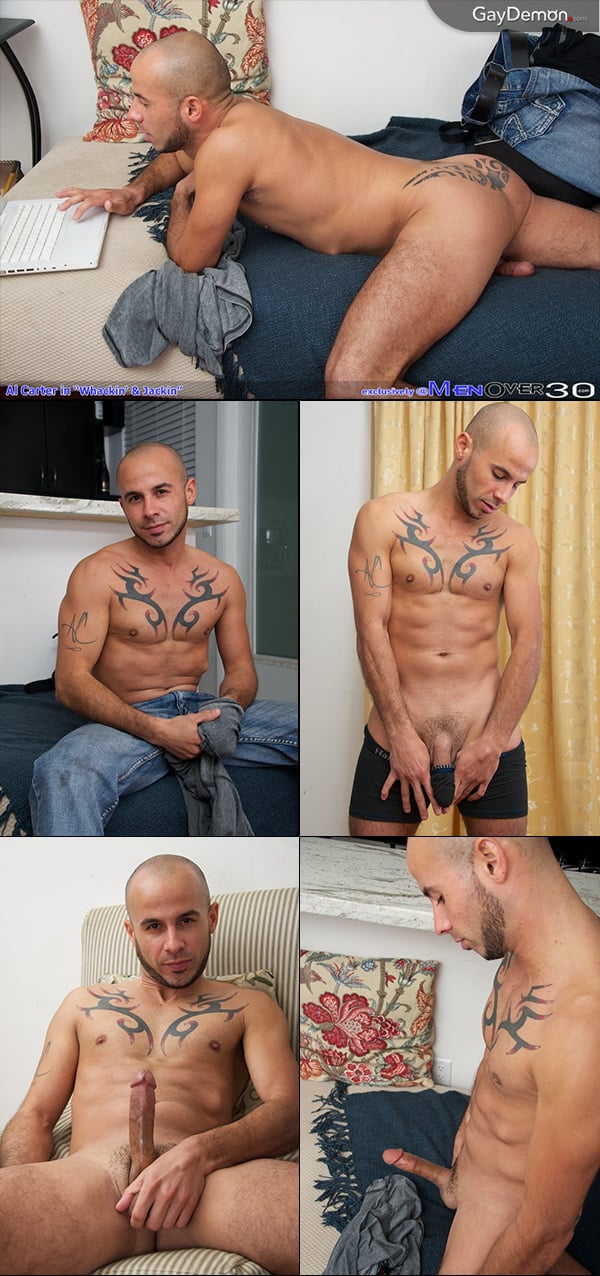 Al Carter is a straight bartender from New York City and he's making his debut over at Men Over 30. This 31-year-old has done a couple of scenes with guys for other sites and he says that they made him much more open-minded and willing to explore in his own sex life, not in the sense of having sex with guys, but getting more adventurous with women, and he was already pretty kinky.
Having gotten into some ass fucking, Carter says that it made him understand the other side. And he admits that his cock is happy that he discovered ass play because during the few times he's had a woman playing with his butt that he cums a lot harder.
Al is a sexy fucker with a bald head and chin-strap beard and he's wearing a lot of ink. He keeps his pubes trimmed, which is kinda hot. And while he doesn't get into any ass play in this video, he does jack his hard-on with both hands and shoots a nice load of spunk all over his belly.