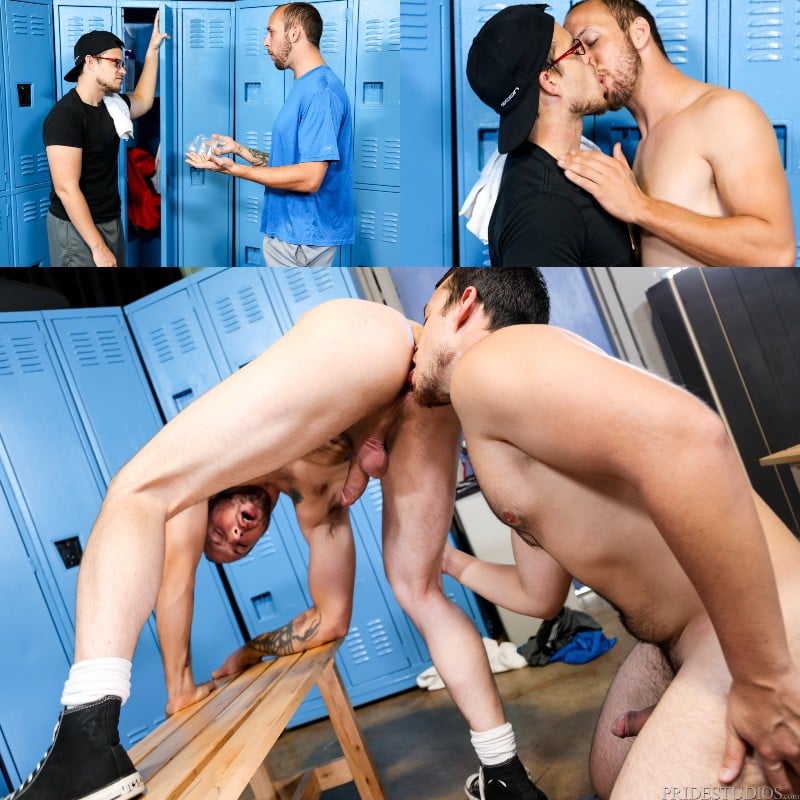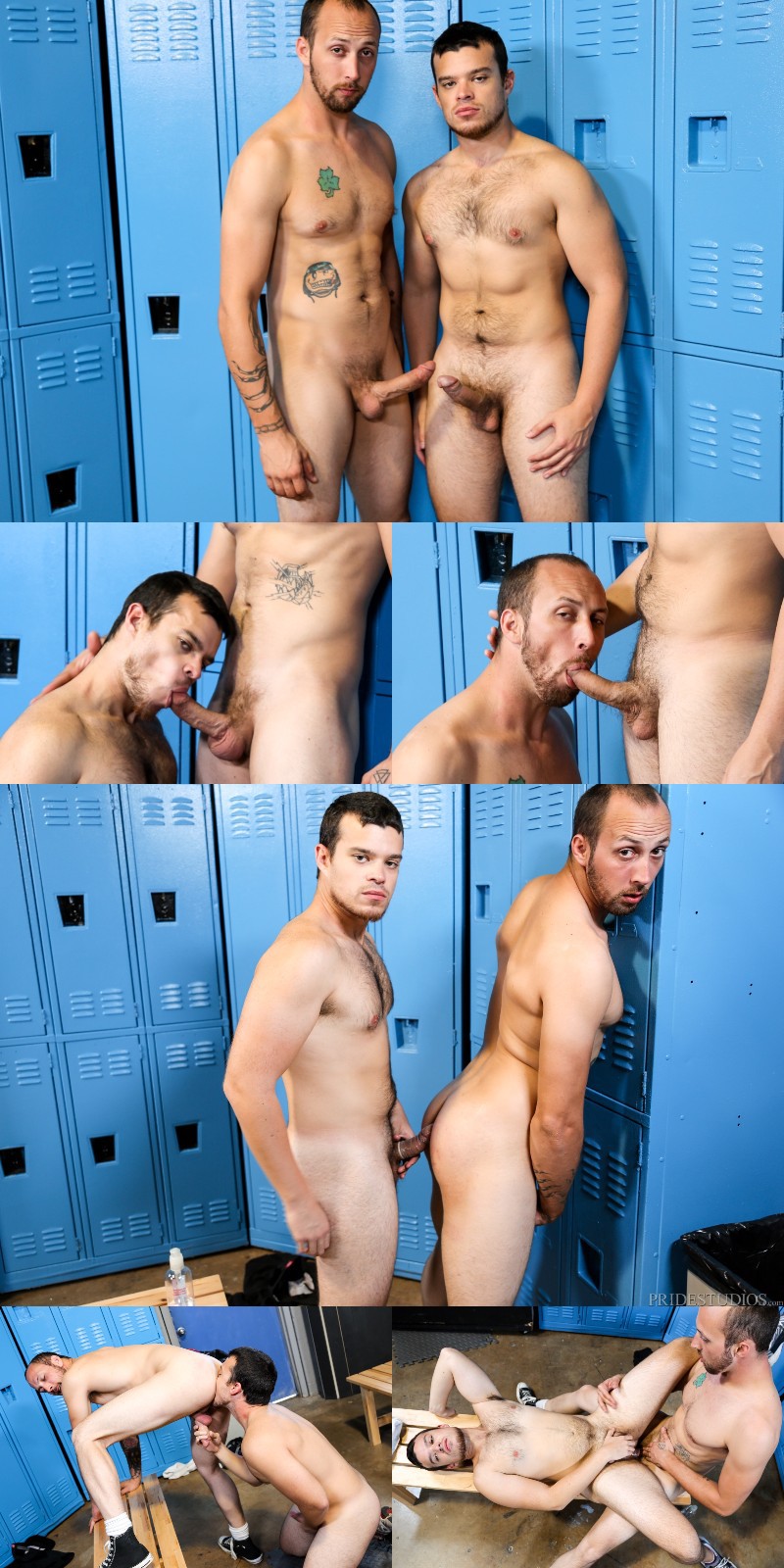 Watch Dustin Steele & Jason Barr Fucking in the Locker Room
Jason Barr is sneaking a big of potato chips in the locker room before his workout. His trainer Dustin Steele catches him in the act. "Dude, you know these aren't good for you," Dustin begins. "If you let me crush these right now in front of you, I'll let you fuck me." Does Jason accept the challenge.
Jason plants a kiss on Dustin and the two fall into a long make-out session right there in the locker room. They strip off their clothes and leave them on the floor. Jason leans against the locker while Dustin squats and gulps his dick. Jason is a hot little furball with a solid body and a bit of a belly and he's packing beautifully thick thighs. And make sure you watch his meaty ass jiggle when he's fucking Dustin. So hot!
Dustin does let Jason fuck him, but the trainer has another surprise for his buddy -- a big, thick dick aching for a hot, wet hole. Jason lies back on the bench and Dustin slides inside of him. Dustin fucks the cub until he splatters jizz all over himself, then Dustin pulls out and shoots his big load across Jason's furry belly. Apparently they both agree that sex is better than chips. Really? Even rippled ones with onion dip?