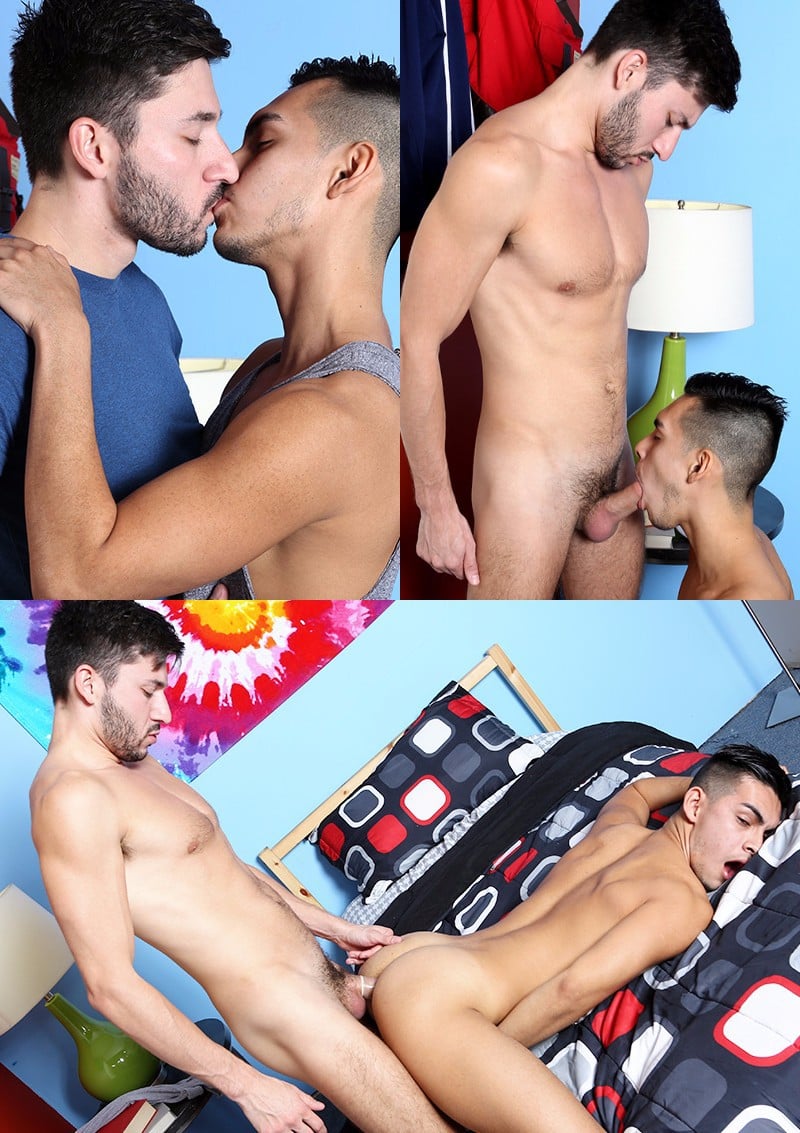 Last Chance to Grab a Lifetime Membership for $100 - Click Here
Scott Demarco feasts on Aaron Perez's smooth butt hole. After the amazing head Aaron just gave him, Scott is dying to slide into the lad's tight pucker. Aaron has to spread his ass cheeks wide so Scott can get into him, but once he's in balls deep, Scott fucks him hard. Aaron sits on his buddy and rides him until he unloads all over Scott's abs, then the top stands over his satisfied bottom and creams his face.
College Dudes has held over their Black Friday deal, so you can still grab a lifetime membership for only $100. But that deal expires at midnight tonight, so act fast.