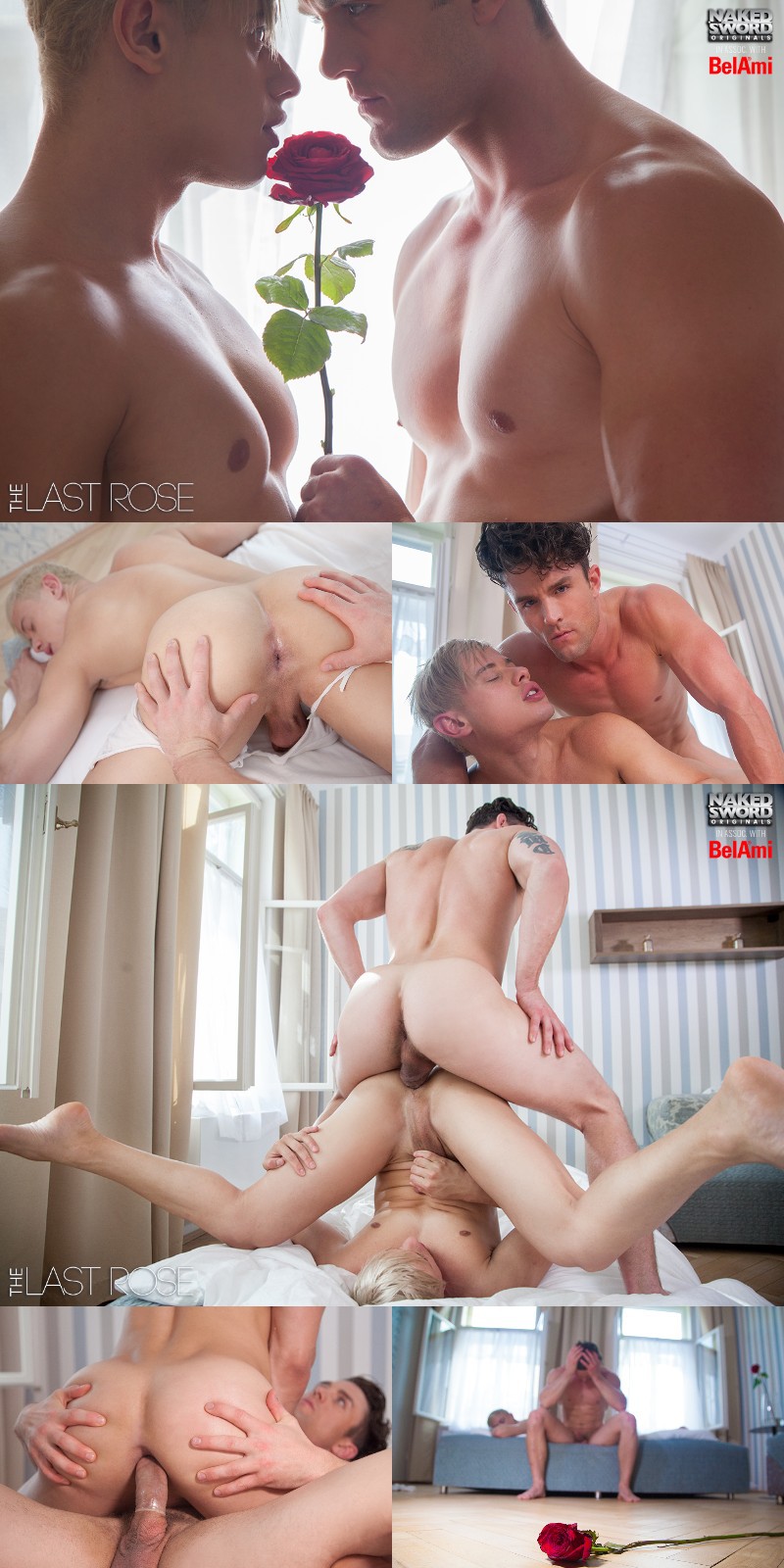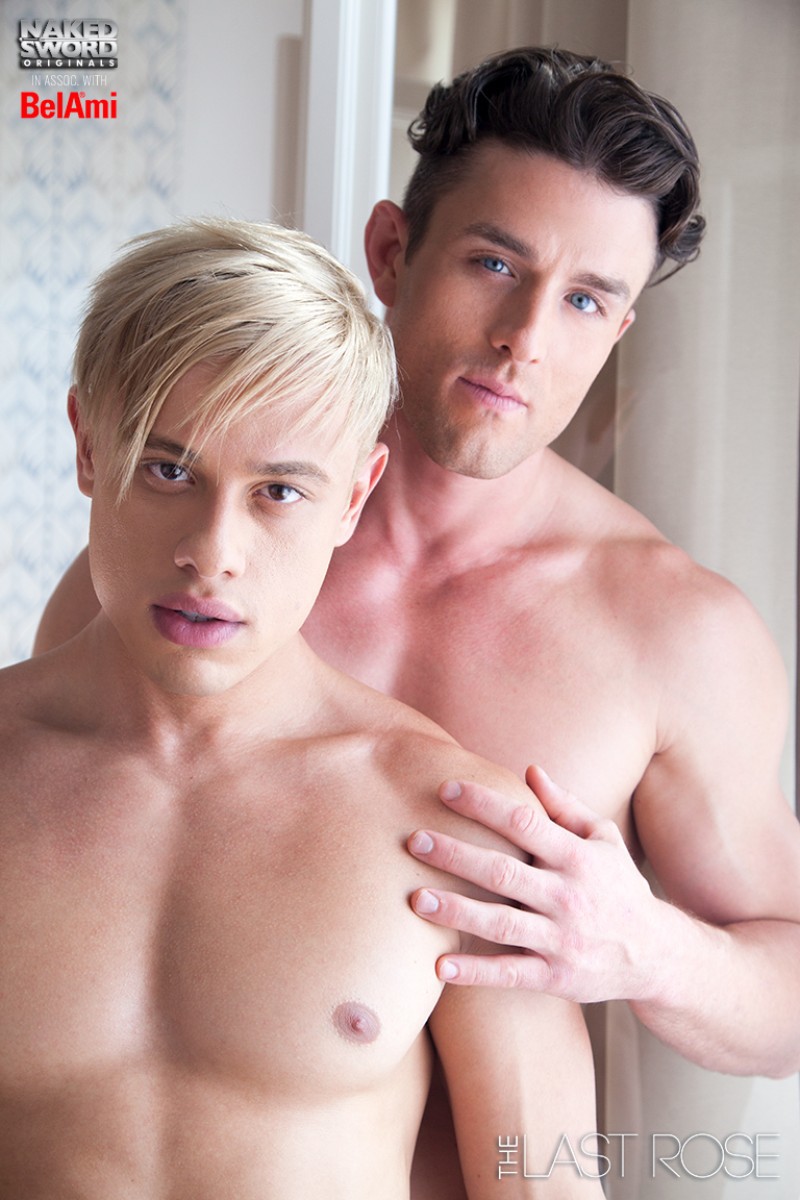 It's one of the longest goodbyes in Pornland history. Rumours of Ryan Rose's retirement have been hanging over our heads for months, then four weeks ago, Naked Sword released The Last Rose, a four-part send-off also starring Damon Heart and Alam Wernik, and Bel Ami boys Serge Cavalli, Adam Archuleta, Andrei Karenin, Jon Kael, and Joaquin Arrenas.
Rose has been stalking his internet obsession Alam Wernik and finally catches up with him in the last scene delivering his last on-screen fuck. Oh God, please let it be over.
I was never a Ryan Rose fan. I didn't know the man personally, but I was never fond of his public persona, which seemed to be a magnet for drama. I didn't find him attractive, and while he works hard on his body, I'm sure, it's not anything different than we haven't seen hundreds of times before. For me he was always much ado about nothing. So I'm quite content to see him go.
The problem is that porn stars rarely ever leave for good. First, there will be the best-of compilations, then the previously-unreleased videos discovered in the depths of some director's hard drive, the behind-the-scenes footage; yes, it'll continue rolling out until some day in the not too distant future, Ryan Rose will stage his comeback, probably bareback to garner all the more attention. I can't wait for the day so I can say, "I told you so."