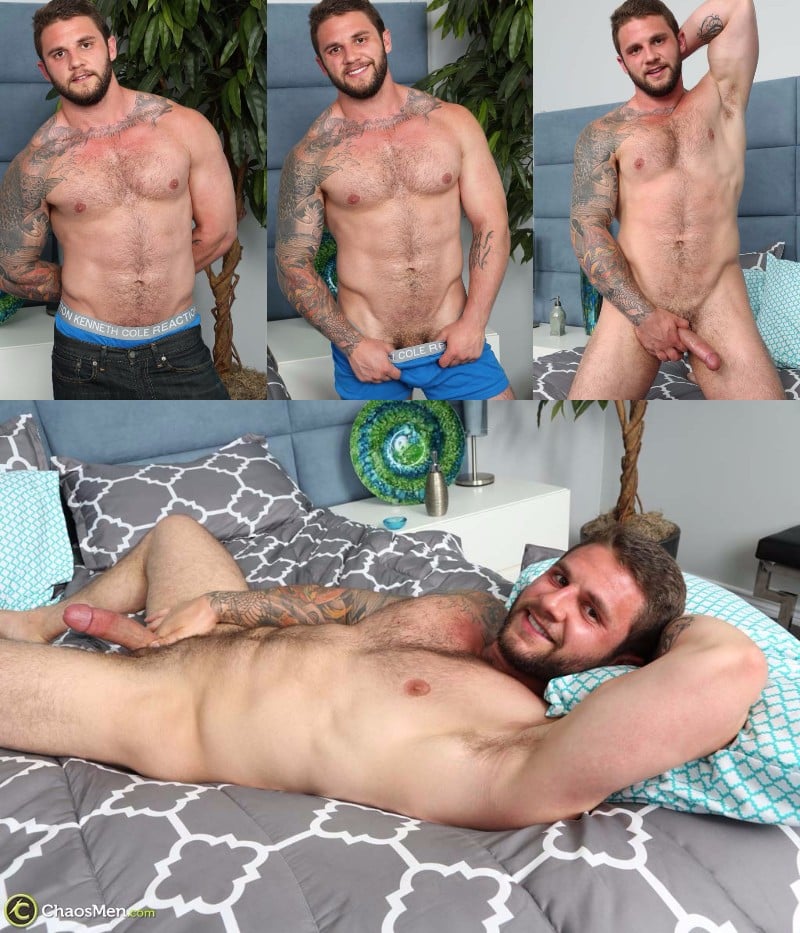 Monster Cock Week Coming Soon to Chaos Men - Click Here to Check It Out
Ronin is a big beefy hunk who works out every day. He's in his mid twenties and weighs a solid 200 pounds. He's got a plump ass and an eight-inch cock and he's making his debut on Chaos Men.
Chaos Men's site owner asks, "Would Ronin be considered a cub?" Yes, he definitely is a cub, and with a furry butt, too. But this isn't Ronin's first tour in Pornland. He recently appeared on Str8 Chaser, a fairly new reality site where guys are offered varying amounts of money to take of their shirts, flash open their waistbands for a peek at their dicks, and more money to suck the producer's cock. And in Ronin's case (he's called Rocke over there) he accepts even more cash and gets his ass fucked.
So I guess we know that Ronin will be up for some ass action on Chaos Men. He tells the producer that he likes getting head, so I'm pretty sure we'll see him back on the site in one of their Edge scenes. Ronin lies back on the bed in his first scene and jacks his meaty cock and his cumshot seems to take him by surprise. Nice load, though.