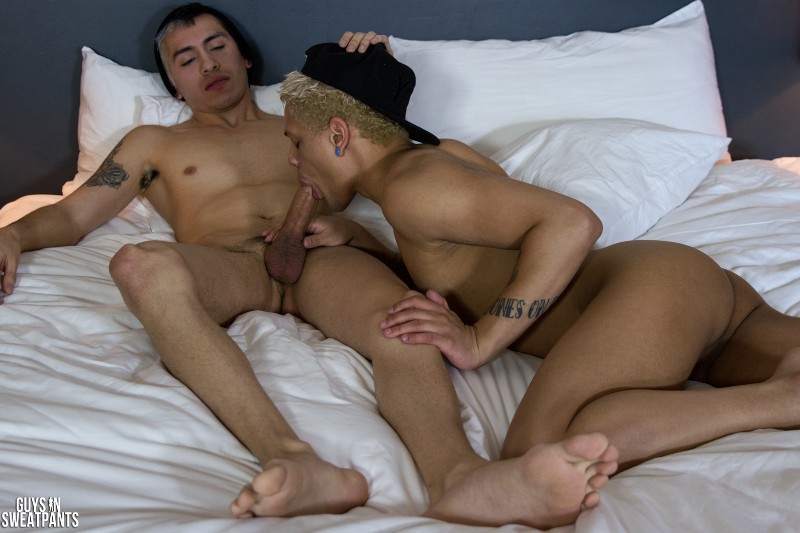 Watch These Real Boyfriends Fucking Raw
"Filming boyfriends having sex is one of my favorite things to do," says Guys in Sweatpants owner Austin Wilde. Watching boyfriends fucking is one of my favourite past times because the chemistry is almost always guaranteed to be bone hard and steamy hot. Come inside and watch Steven Walker fuck Elliott Blue.
Okay, let's take care of the elephant in the room. I don't remember the last time I fucked my husband while wearing a tuque. Actually, I don't remember the last time I fucked my husband. I'm a bottom. If he asks, I will, but I wouldn't wear a stupid hat to do it. I can just hear Elliott and Steve: "Oh baby, let's wear our hats, it'll look so cool." Or whatever else millennials says these days.
Oh well, Steven Walker has a nice big cock and Elliott Blue has a silky smooth butt hole, so I suppose we can overlook the head wear. At least they're not sporting manbuns, undercuts, or knots. Austin Wilde tells them, "Fuck like you would if I wasn't here, and I'll film it." And that's exactly what they did. I loved the sequence when Steven holds Elliott down and fucks him into the mattress. Hard. Then he cums all over his hole and fucks his load deep inside. It's pretty hot, so yeah, I guess I'll give them a break on the hats.
See more at Guys In Sweatpants