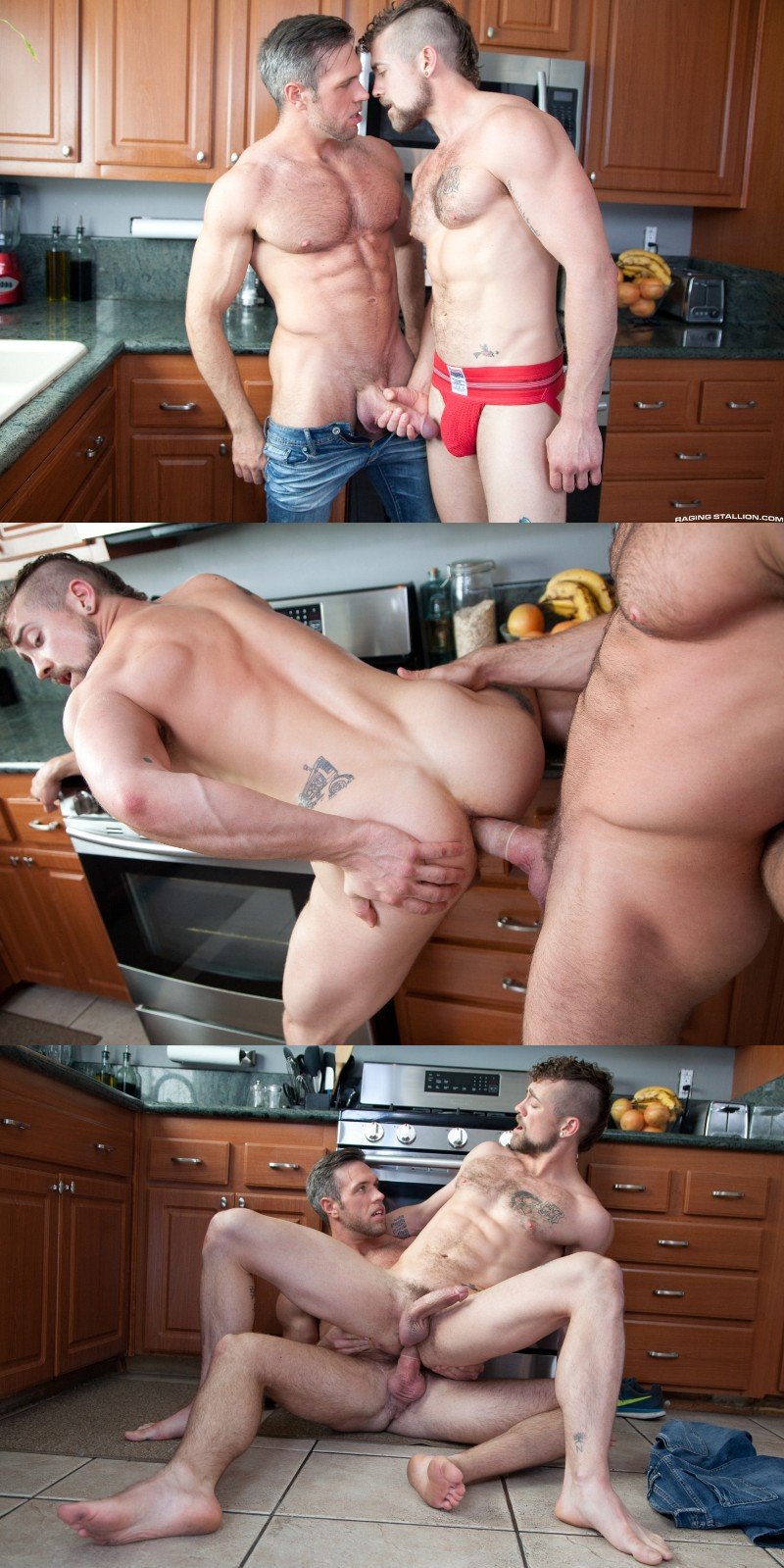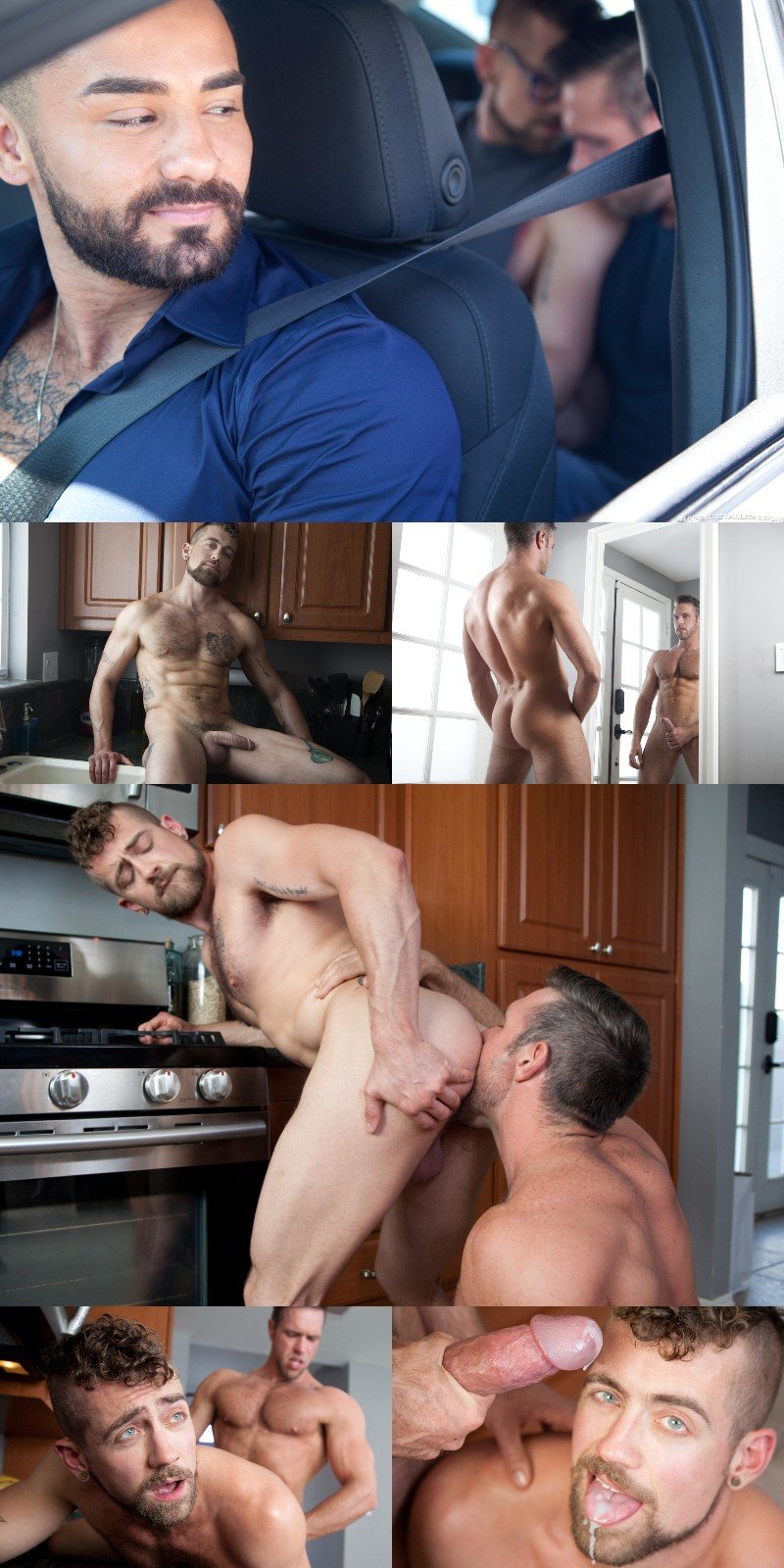 Get a 3-Day Trial for $4.95 & Watch "Raw Power"
After four episodes of their bareback debut Raw Power, Raging Stallion's newest release has gone back to condom sex. Rideshare features Alex Mecum and Jay Austin meeting in the back of the Uber. After a bit of small talk, the strangers start getting cozy, then it's a full on make-out session while the poor driver has to keep his eyes on the road.
With things heating up, Jay gets out at Alex's stop and the pair head inside. They don't even make it out of the kitchen -- they fuck right there on the kitchen floor with Jay riding Alex's cock while the hunk leans against the stove. Truth be told, I was hoping the Uber driver was going to invite himself along.
You can see my coverage of Raw Power here on GayDemon's blog, click the link. What do you think? Do you think Raging Stallion should have ditched condoms for good? Will you be watching Rideshare?