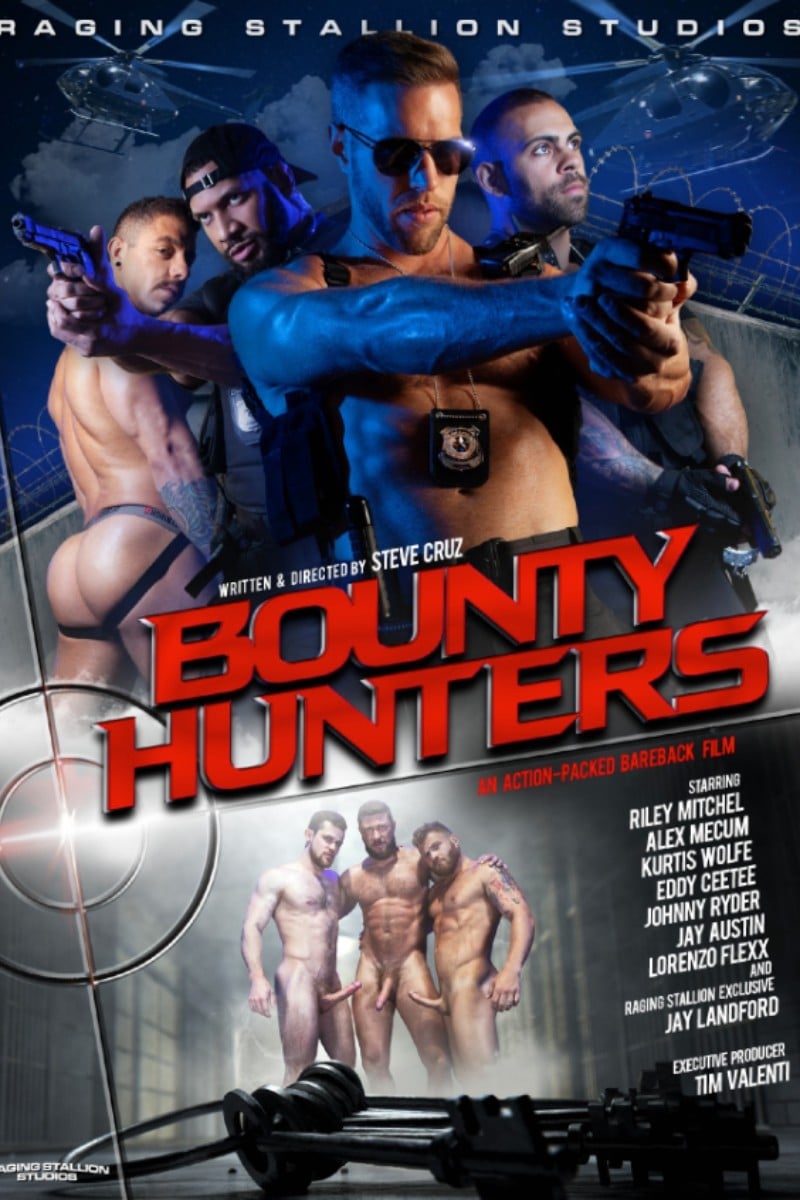 Watch "Bounty Hunters" & "Raw Power" - Grab a Three-Day pass!
Last May, Raging Stallion shocked Pornland when they finally released their first bareback DVD Raw Power. They've kept us waiting all summer, but today they begin rolling out scenes from their second bareback DVD called Bounty Hunters. It stars Raging Stallion exclusive Jay Landford, with fan favs Riley Mitchel, Jay Austin, Lorenzo Flexx, Johnny Ryder, Kurtis Wolfe, Alex Mecum, and Eddy Ceetee. Come inside and preview the first episode which finds Jay Austin sharing a jail cell with Riley Mitchel.
After a hard night of partying, Jay Austin lands himself in the local jail. He nervously hugs the bars trying to give tattooed drug runner Riley Mitchel as much space as he can. "What are you in for?" Jay stammers. Riley snuggles up behind him saying, "Why? Are you nervous?"
With else nothing to do, the pair make use of the only bed in the jail cell and take turns fucking each other. But not before Riley puts Jay on his knees and discovers the bespectacled stud knows how to suck dick. Real good. After exchanging rim jobs, the drug dealer offers Jay his ass. But Austin better be prepared to put out too because this thug is looking for a hole to park his big dick.
After fucking each other and emptying their nuts, Riley is bounced out of the jail cell by his buddy Johnny Ryder who stole the keys off one of the guards. But they leave poor Jay behind. Will the bounty hunters catch up to Riley and Johnny? And what will they do with them when they do?