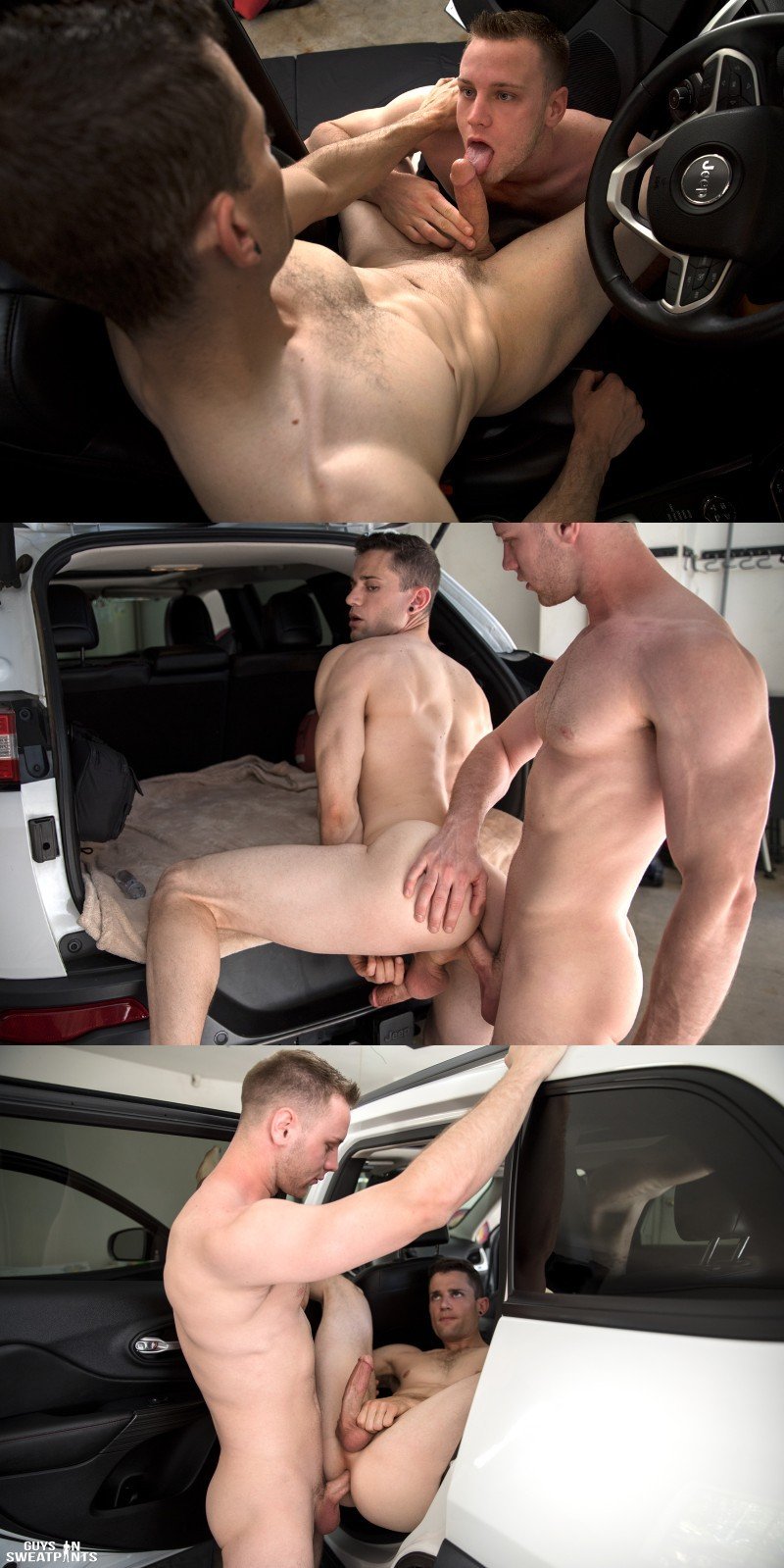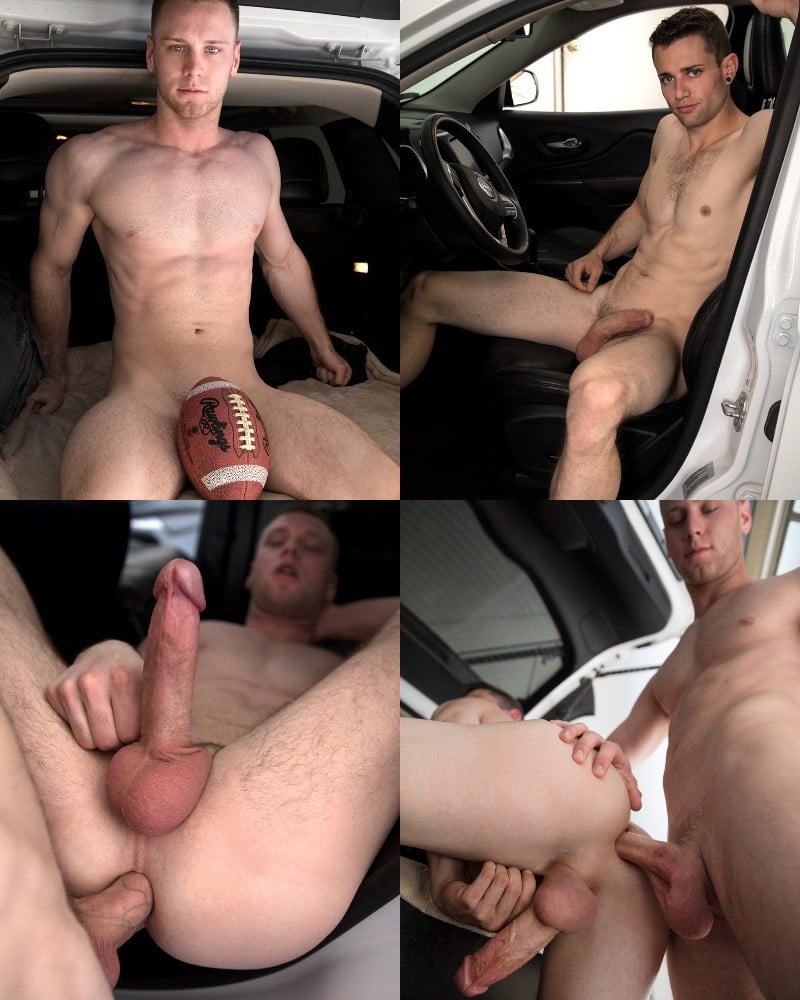 Watch Quin Fuck the Cum Out of Brandon in the Jeep
Do you think Jeep paid a product-placement fee for its appearance in Summer Fuckin'? I'll bet they did, the Jeep figures just as prominently as Quin Quire and Brandon Evans in this Guys in Sweatpants video.
Austin Wilde, Quire and Evans were supposed to spend the day at the beach, but when Austin headed into the garage he found Quin and Brandon shirtless and barefooted in their sweatpants groping their hard-ons. Austin decides the beach can wait while these guys fuck each other in the Jeep.
I never realized how beautiful a cock Brandon Evans has. Look at the thing! He's lying in the back seat of the Jeep pushing his hard-on forward while Quin pumps his hole. It's deliciously big and crowned with a plump and perfectly-shaped cock head. Man, that's a gorgeous all-day sucker.
But long before Brandon gets fucked, he buries that good-looking cock in Quin's tight pucker. When he's had his fill of Quin's hole the guys flip and Quin fucks Brandon until he says, "I'm gonna cum." Then, as Evans unloads his nuts, Quin yells, "Oh fuck! I'm cumming too."
See more at Guys In Sweatpants