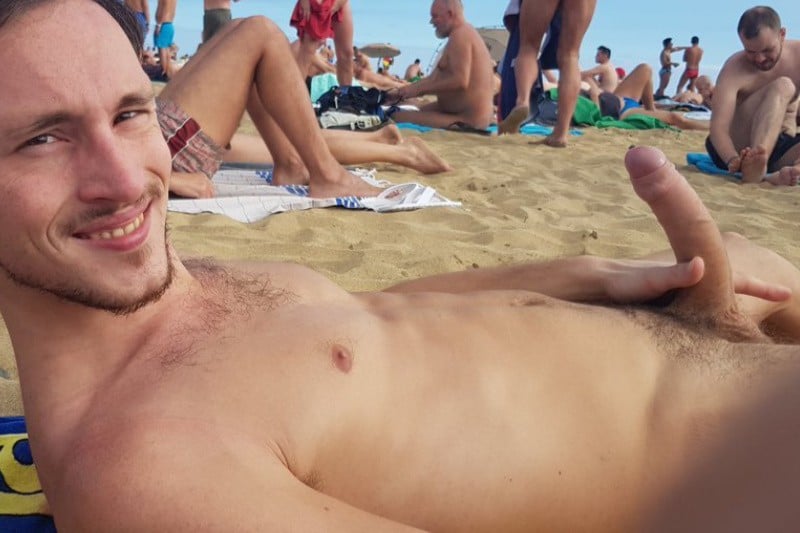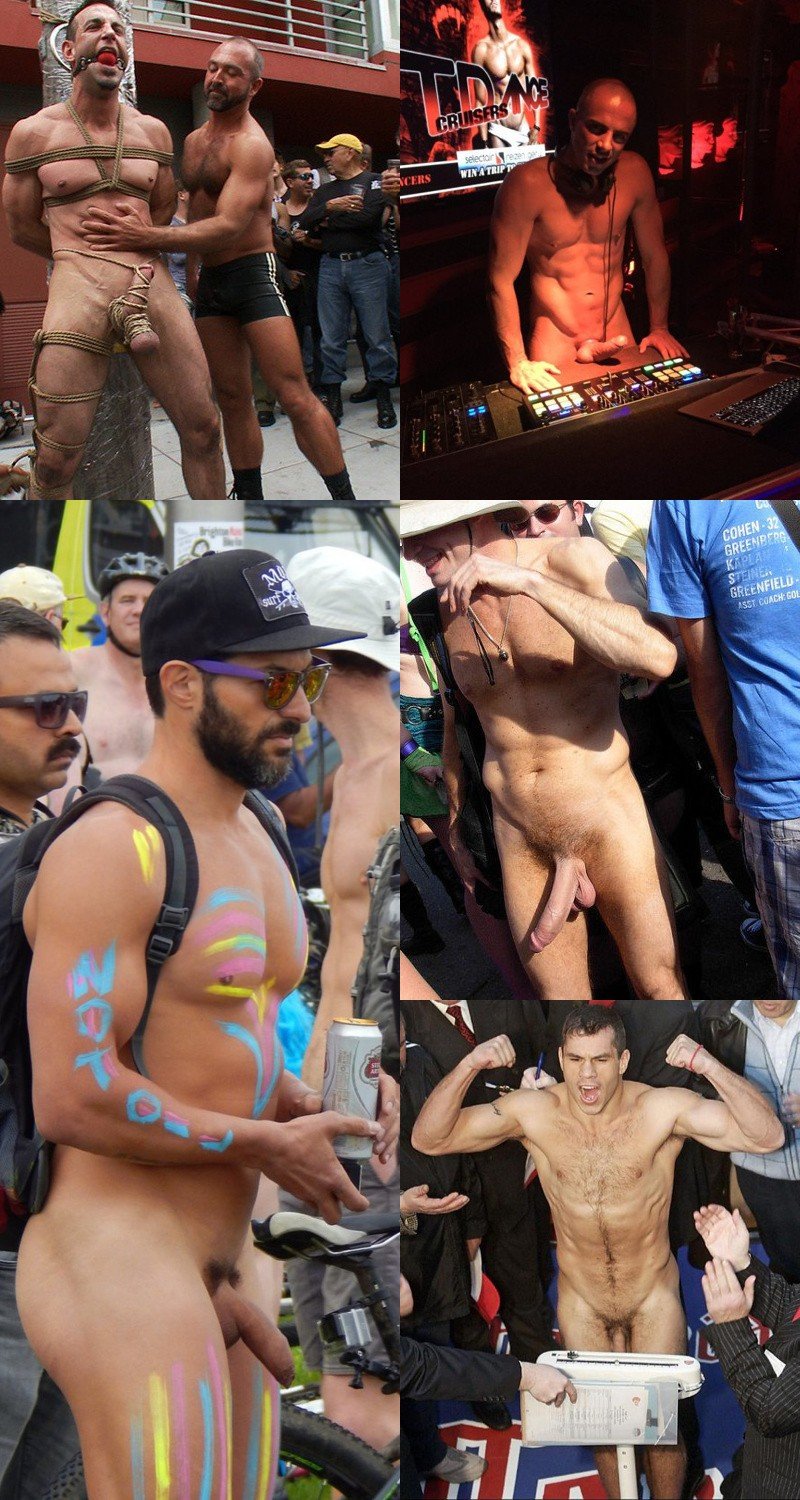 Wanna See More Naked Men in Public Places? Click Here
If you're going to expose yourself, show up to the party with plenty to offer. Conveniently, the party is wherever you happen to be naked at the time. A clothing-optional beach is an obvious choice, but it becomes more of a party with a throbbing erection.
So much for nudism and sex supposedly not going together. Or at least that's what certain respectable nudist camps say. I suppose, unfortunately, that's true for some.
The DJ is spinning while hard. He's both the visual and auditory party. Full package there. Very full package. Maybe later he'll spin on something or someone else.
The body-painted guy appears quite festive until you read his arm. "NO OIL" his body brightly proclaims. If this is a climate change activism moment, he's right on and that makes him even more sexy to me. If not, perhaps he's by default proclaiming his preference for water-based lube. Because oil-based is not condom compatible. Either way, I hope he recycles that can.
The boxer's anger may be peaking too soon. He should save his nudity for the ring. I'm not a follower of boxing, but I think the point is to masturbate to ejaculation while wearing boxing gloves. If your competitor is knocked out from exhaustion, having struggled and failed to ejaculate over several rounds of attempts, then you win.
The guys at the public sex party speak for themselves. Not much room for interpretation there. Meanwhile, the giant-dicked guy in just the hat is my new next door neighbor and he likes to hang out naked in his backyard all the time. Or at least that's the lie I'm telling myself.