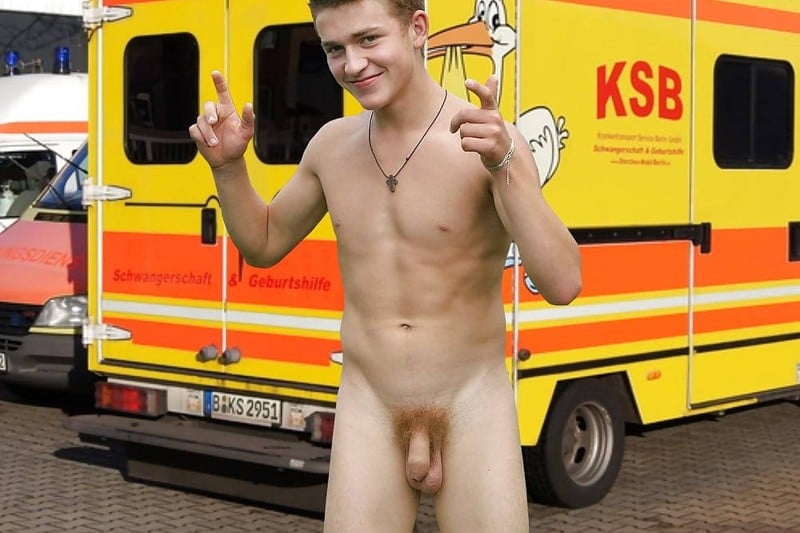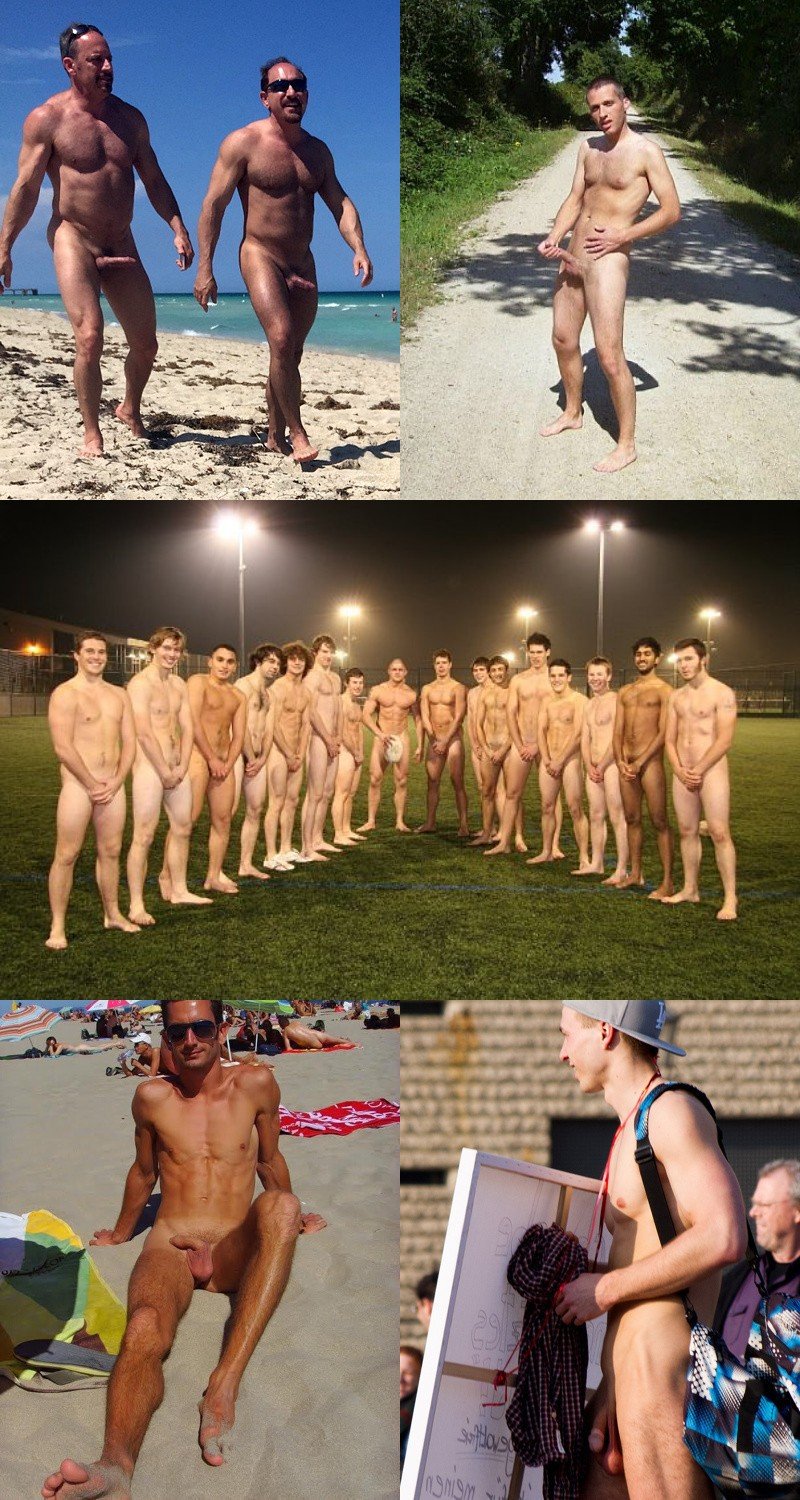 See 100s More Naked Guys in Public - Click Here
I'm not a huge sports fan but if it's a team of naked guys, I'll be there cheering, however one cheers with a cock in one's mouth. Possibly by holding up one's fingers in a "We're #1!" gesture. Though that's also a challenge if holding a cock in each hand.
This is when I remind myself that a guy being naked in public isn't an invitation to be touched, nor is a guy being naked in your bedroom or in a bathhouse. Consent is always necessary.
Like the guy jacking off standing nude on the trail has consent with himself to do exactly what he's doing, including posing for the camera. Maybe he's on his own private property at his giant rural compound so nobody can stumble along and see him. Or maybe he's in a public park and is about to be caught by a Park Ranger. Either way is sort of a win.
I do want to cuddle with the guy on the beach at the bottom left. Though he doesn't have a lot of cushion to cuddle on softly, I'm sure we could figure it out. I saw "we" because I want there to be a "we" (about twice a day and four times a day on weekends).
And I'm curious what's on the canvas the guy at the bottom right is carrying. Possibly it's an abstract painting of himself naked then he moves it aside to reveal his factual naked self, complete with his balls that go halfway to his knees.
Or it's a picture of a puppy. Whichever.