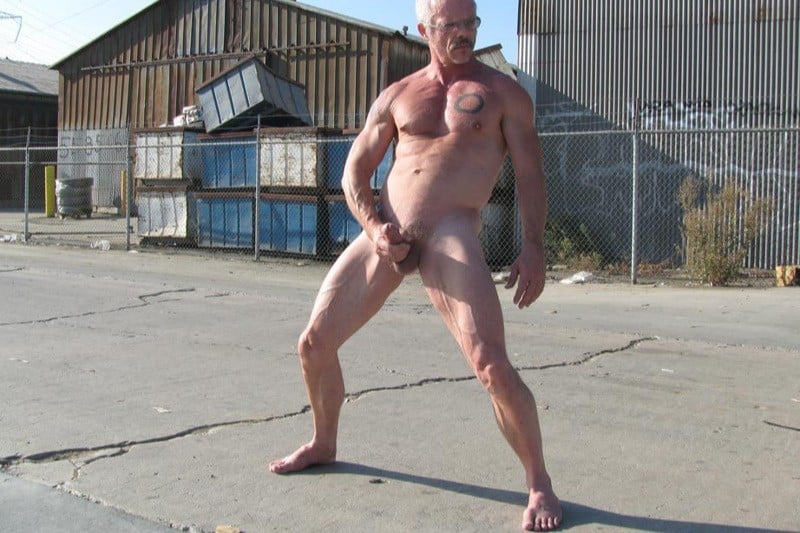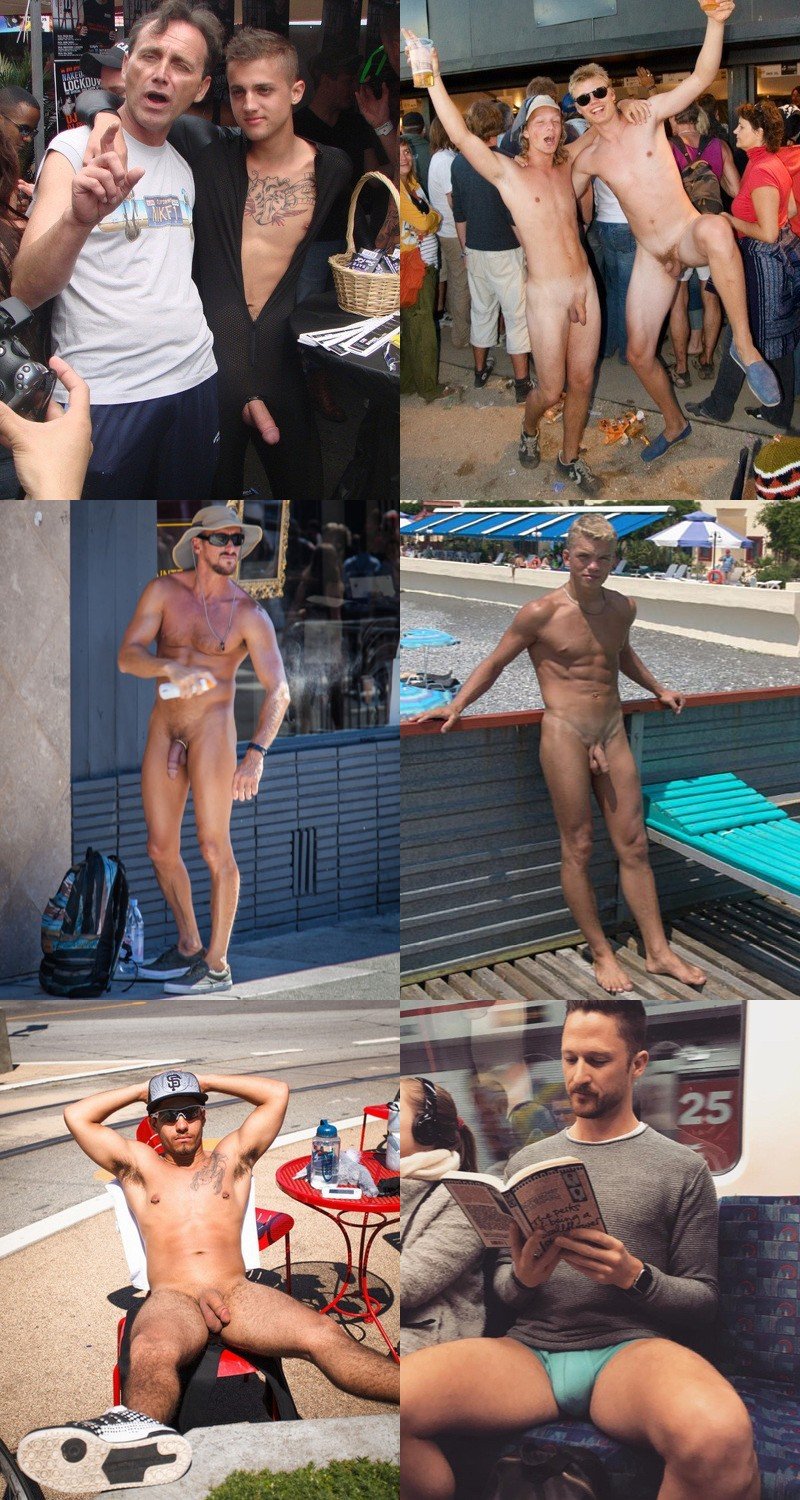 See Regular Guys Getting Naked in Public Places
Not every exposed cock is a hard, throbbing, needy one. Sometimes the cock is just swinging in the breeze, minding its business. And sometimes the exposed cock has a hardworking fist wrapped around it.
The guy putting suntan lotion on is sending a mixed message. He's not hard but he's got a cock ring on. Maybe it's more decorative than anything, the equivalent of an ankle bracelet, as nobody is looking for a hard, throbbing, erect foot.
Except folks into that kind of thing.
But there does seem to be an inverse correlation between the most blatant public exposure and the least sexual nature to it, as seen in the drunk naked guys situation. Erection is the last thing on their minds, even after recycling their beer cups.
And the guy in his underwear on the train isn't being sexual at all, though to me he's the sexiest guy in this group. I'm really drawn to his clearly intensely powerful immune system, putting his nearly bare ass on that seat.
And he can read.
The guy fully masturbating outside is someone I've seen on the internet for years, an early exhibitionist with that unmistakable circular tattoo. He sometimes ejaculates right into that circle. And bells and whistles go off at his success. At least in his head.
It's fun to watch.