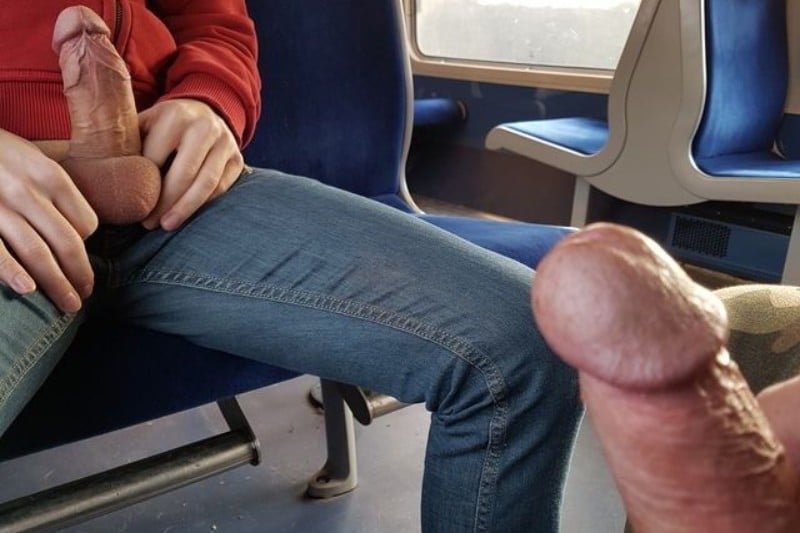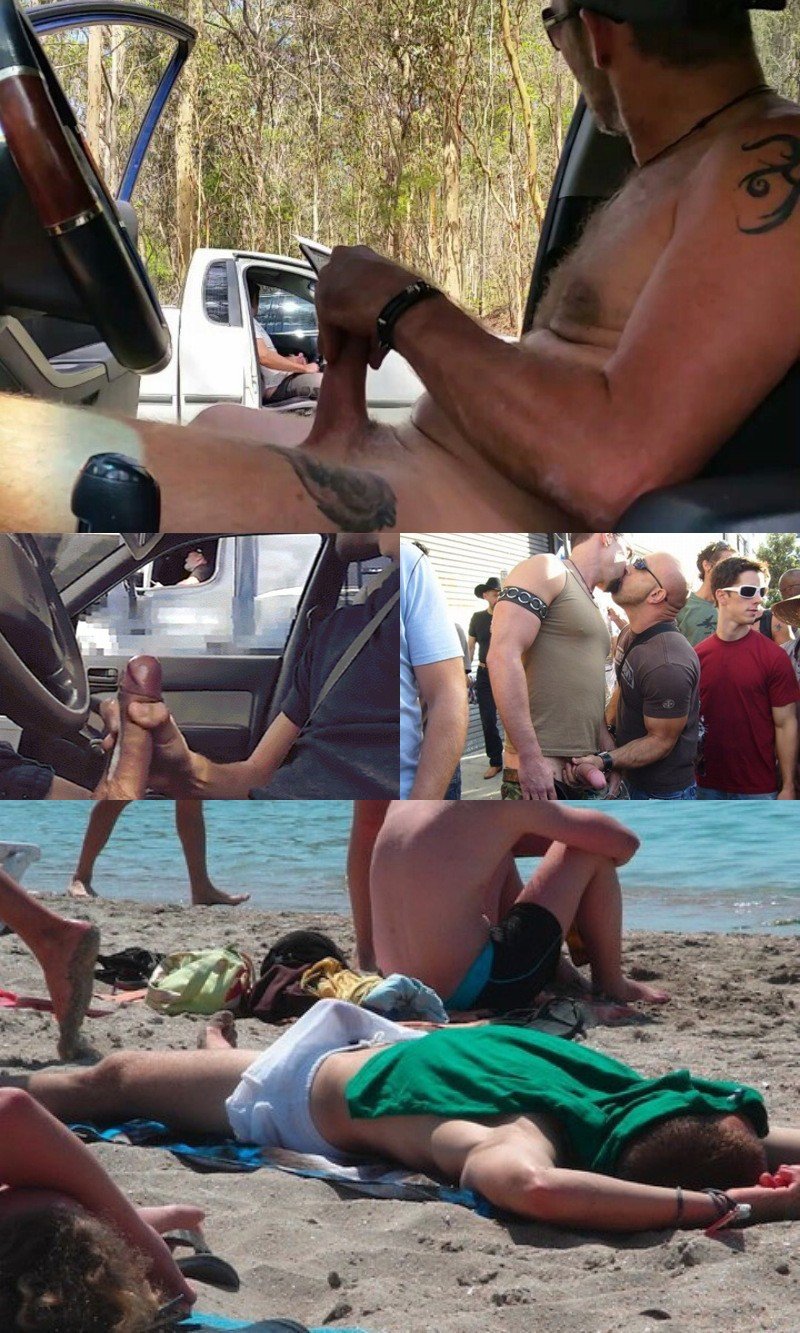 See Amateur Guys Having Sex in Public Places
It may be a parade of one or two or a few more, but it's still as grand and public as the largest crowd. Because there's a powerful connection when someone creates a sexual moment in an unexpected place out of thin air.
When someone flashes their cock from their vehicle to another, it's basically turning those vehicles into a portable sex club. This should be kept in mind if you've bought an RV and are trying to come up with a name for it. Might I suggest The H.M.S. Randy Rocket. I know that's supposed to be for ships (as in "Her Majesty's Ship") but it sounds gallant and pervy, the perfect sex club on wheels.
A pair of see-through white shorts affords this fella his own grand moment. I'm surprised he's hiding his face, perhaps not out of shame but rather some sense of discretion in showing his full identity. Or as a classic method of inviting anyone to stare knowing he won't catch them in the act.
Making out with a guy and pulling his dick out of his fly at a party is rather forward. I assume that some sparkling banter had taken place just prior such as "My hand wants to ask your penis out on a date right now." Followed by a simple "Yes."
Or they already knew each other and use these sex-positive party spaces to be publicly adventurous. This is a solid way to keep things interesting. And if they don't tell anyone they are already a couple, they'll be seen as exhibitionist perverts wherever they go. So they would keep the respectable relationship part hidden and the penises in public. That seems about right considering how reversed everything is nowadays.