Prince Flako Takes 12 Cum Loads at Gang Bang
18 Nov 2023 Comments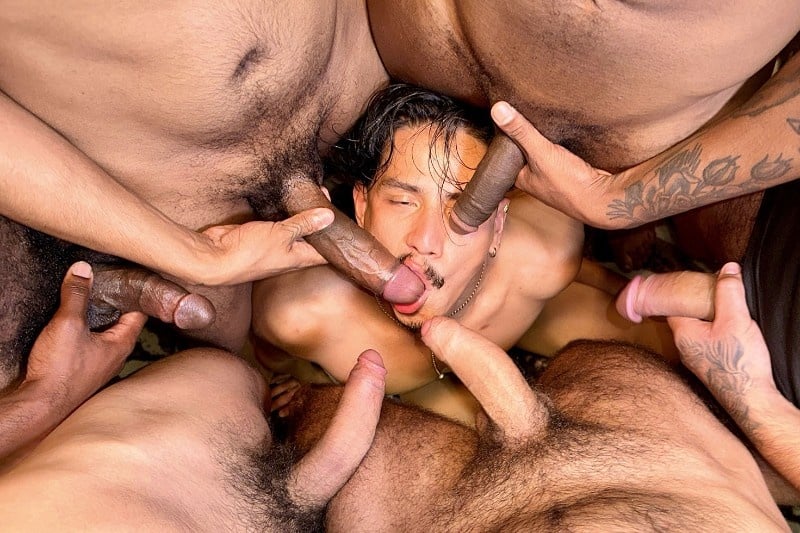 Prince Flako has just wrapped his first video at Whore Him Out. This sexy Latino and a big cock and a huge ass and he loves taking dick. After the opening interview in GANGBANG #125-1, eight top men file in and start filling Prince Flako with their cocks and cum. They're a mix of porn performers like Austin Avery, Juven, and Ty Santana and amateurs. Altogether, Prince Flako takes 8 dicks and 12 cum loads -- some of those greedy fuckers shot twice!

Watch 22 Cum-Filled Gang Bangs at Whore Him Out!
Whore Him Out is a fairly new load-counting site that opened at the beginning of the summer. The site is produced by Juven who invites cum-hungry bottoms to join him in a motel room. With the bottom on all fours on the bed, the tops arrive and fill his hole with cock and cum. Once each guy has unloaded in the bottom's hole, he marks his notch on the guy's jockstrap waistband or sometimes right on his back.
Watch full scene at Whore Him Out