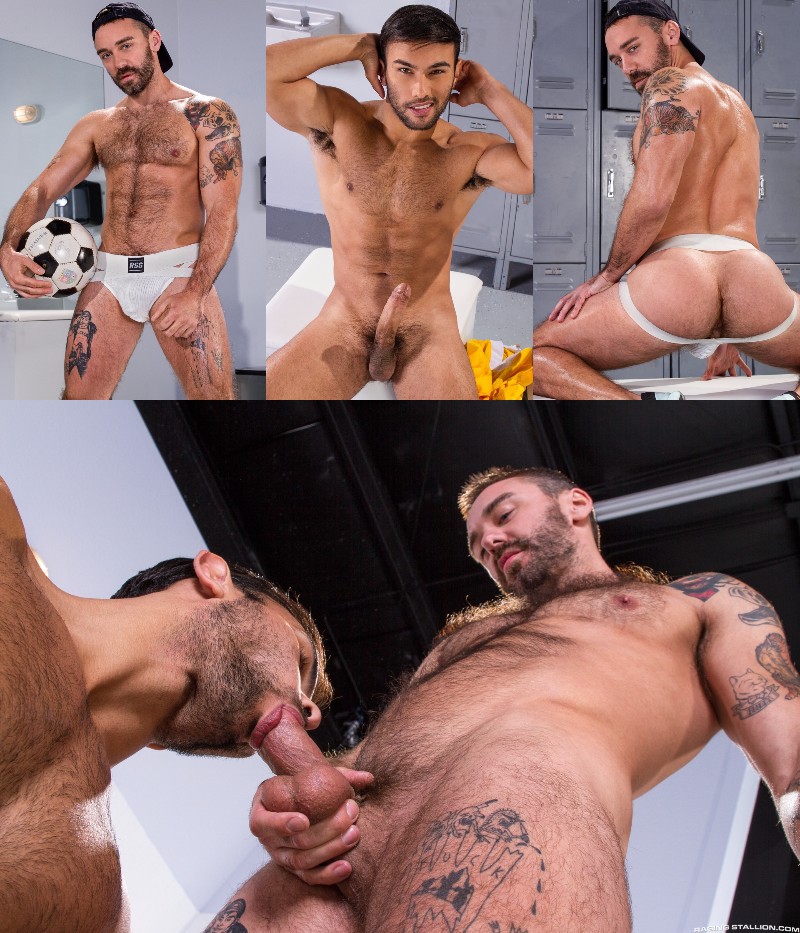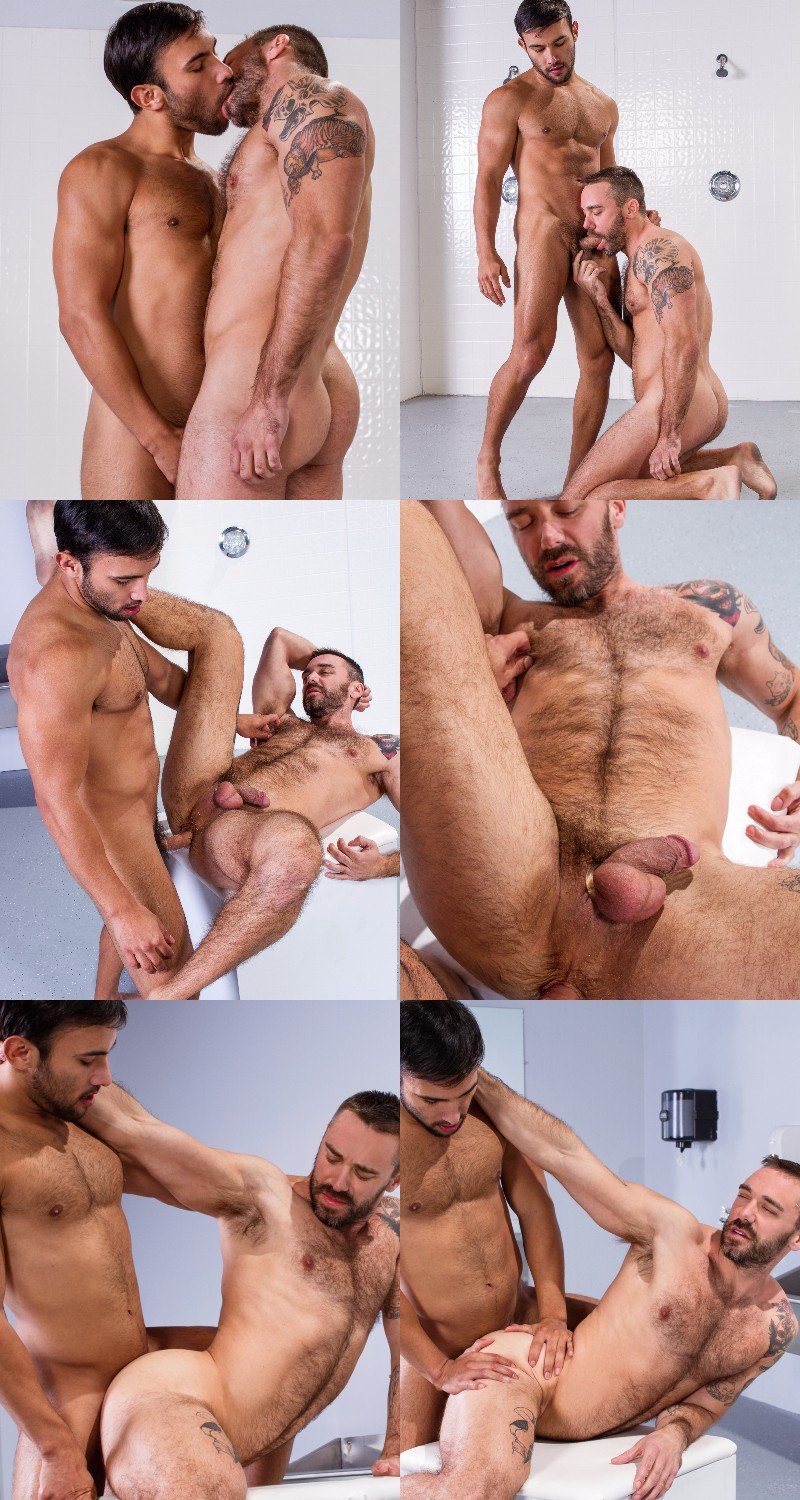 Get a 3-Day Trial - $4.95 - Try It Now!
Jack Giles bills himself as a "adult entertainment newbie" on his Twitter profile. And that's what attracted to me this Raging Stallion scene. I'm always on the lookout for new meat, so come inside and take a look at this sexy hunk. He gets his ass fucked by Dorian Ferro in the shower.
Jack Giles makes his Raging Stallion Studios debut in their new DVD Beef Squad and he's bottoming for Dorian Ferro in the locker room shower. What I like best about Giles is his scruffy handsomeness and his thick thighs and beefy butt. If you're an ass and leg man like me, you'll love Jack Giles.
The guys start off necking under the spray in the gym showers, and Giles looks even hotter wet. I figure we're going to get a hot shower fuck scene, but no such luck. They turn off the showers and fuck on a white box. What's with this studio and men fucking on boxes? I have to admit that Giles looks superbly fetching splayed across the box, but honestly, will Raging Stallion -- or Falcon Studios and Hot House, for that matter -- ever break out of this rut?