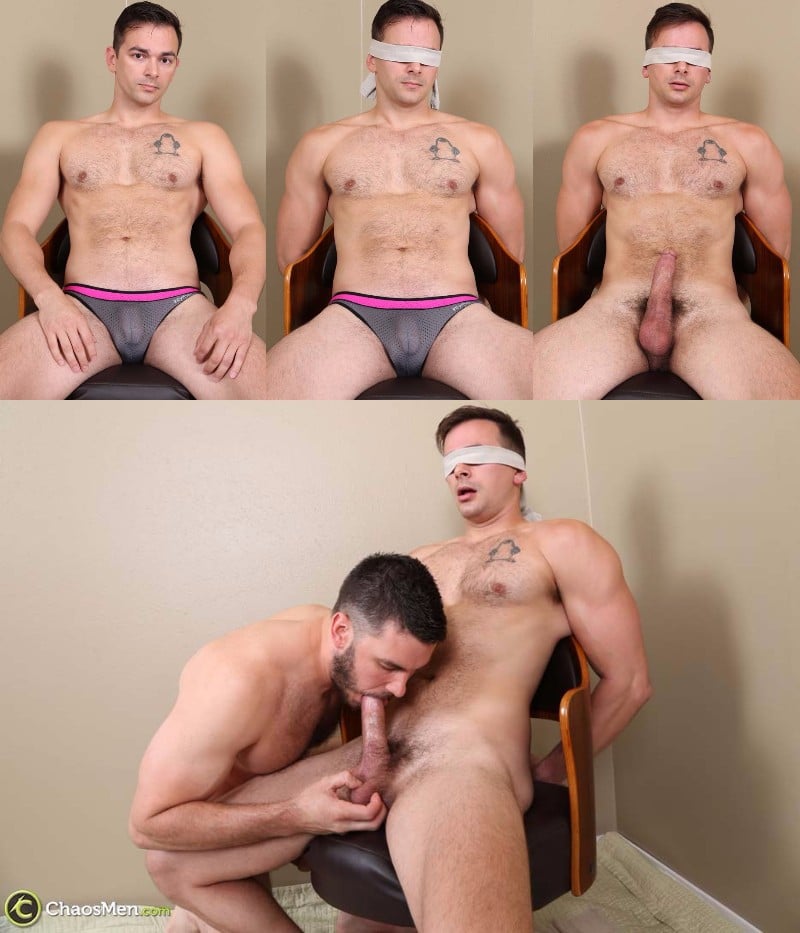 Get a $1.00 Trial at Chaos Men
Phineas is 30 years old and he's been married to both a guy and a girl, but he tells Chaos Men that he's most interested in guys right now. He loves kinky stuff, so after he filmed his first jack-off video he was completely open to a blindfolded and bondage edging session, and Vander has a kinky surprise for him, so come inside and see what it is.
Phineas shot his cum load all over his face in his first video and it's really something to see. "Definitely one of the best self-facials ever to hit the internet," says site owner Bryan Ockert. Phineas had also said that he had few limits and really enjoyed kinky play, so Vander, who has some rope skills, decided to tie up Phineas' nuts, too.
After sucking Phineas' cock things get out of hand. The video runs for about 40 minutes, but well worth watching Vander tugging and pulling on Phineas' roped balls. And the two guys shoot their huge loads all over the stud's body -- Phineas is completely drenched when it's all over.