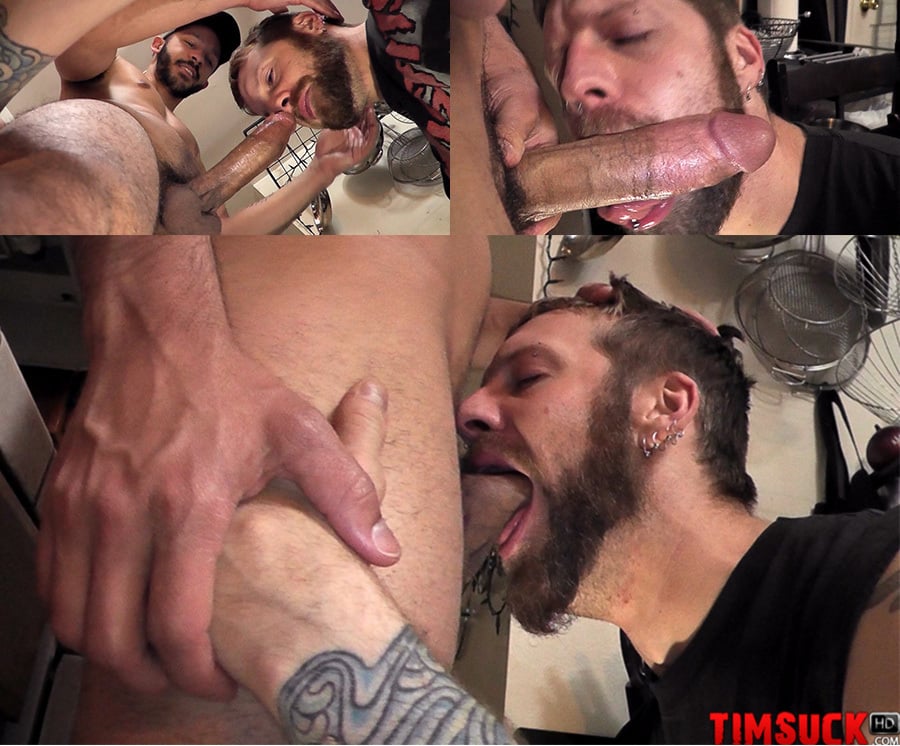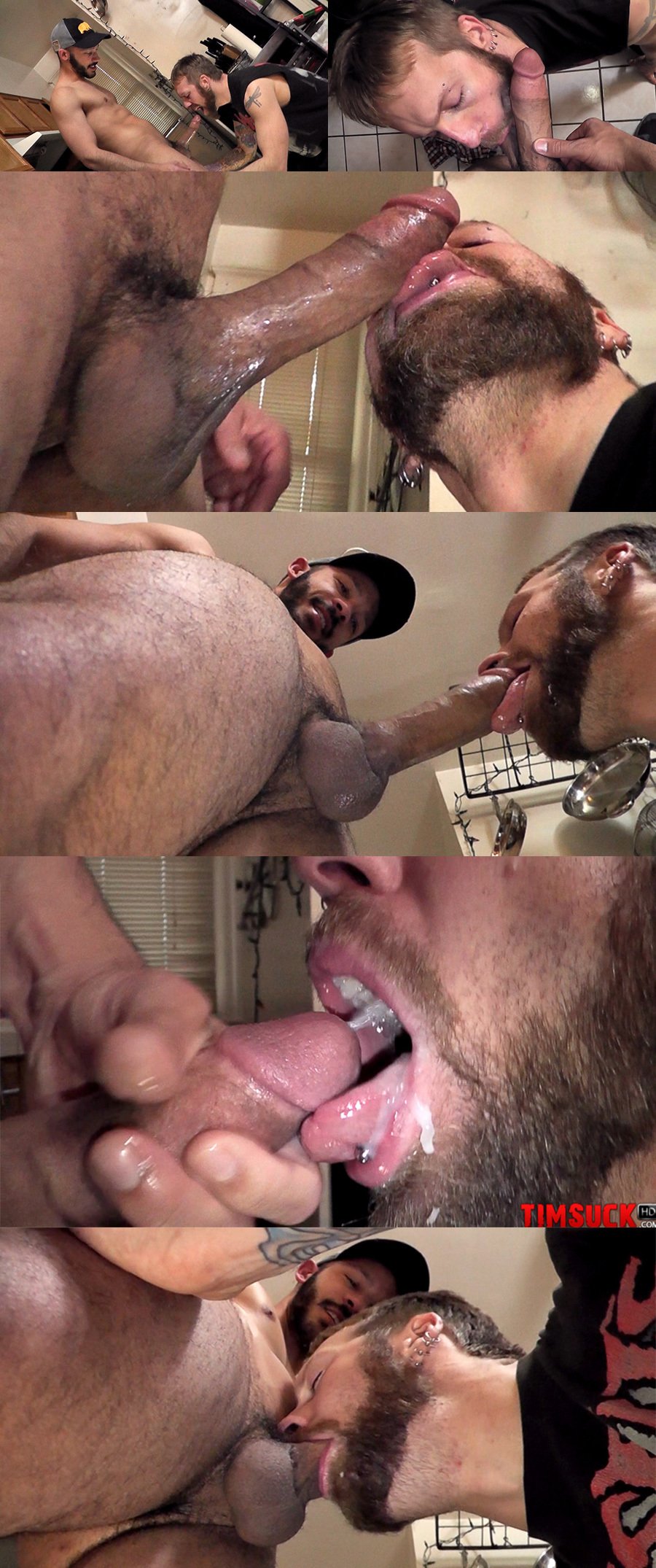 It's always a pleasure watching a cocksucker so skilled at his craft that he puts most of us to shame. Well, not me, I always suck dick beautifully. Ha! Seriously though, not only did I really get off watching Pete Summers devour Dylan Strokes meat, but listening to his grunting and slurping got my nuts tightening. This TIM Suck video is going in my Blowjob Hall of Fame collection, but I'm going to watch it a few more times yet.
There are so many porn guys named Dylan that I have trouble keeping them all straight. I initially thought Dylan Strokes was someone else. I was further confounded by the fact that he's wearing a baseball cap and the camera man is down on the floor filming those impressive cock-in-mouth close-ups. So I googled Dylan Strokes to get a better look at him and I said very loudly: "OH HIM!" He's a sexy guy and he packs a big meaty cock. And he figures out from the get-go that Summers knows what he's doing, so Strokes doesn't interrupt the cocksucker's flow or technique with a lot of talking or instruction. I hate it when a top tries to take over the blowjob -- I know what I'm doing -- just stand there and enjoy it.
Summers isn't in a hurry. He looks lovingly at Dylan's boner, he licks it, kisses it, slides his lips and tongue up the length of it, fuck, he even smells it. But he does eventually open wide and swallows it deeply. And he's not a noisy cocksucker, but he does punctuate the session with little snorts and grunts, or he smacks his lips to keep them wet, or he sighs and pants. Yes, there's no doubt Summers is enjoying Dylan's dick. The top lets Pete have his fun, then he holds his hard-n and coats Pete's tongue with his warm jizz. And Dylan knows that Pete wants every drop, so he slides all the way back inside his mouth and lets him savour every bit of his juice.