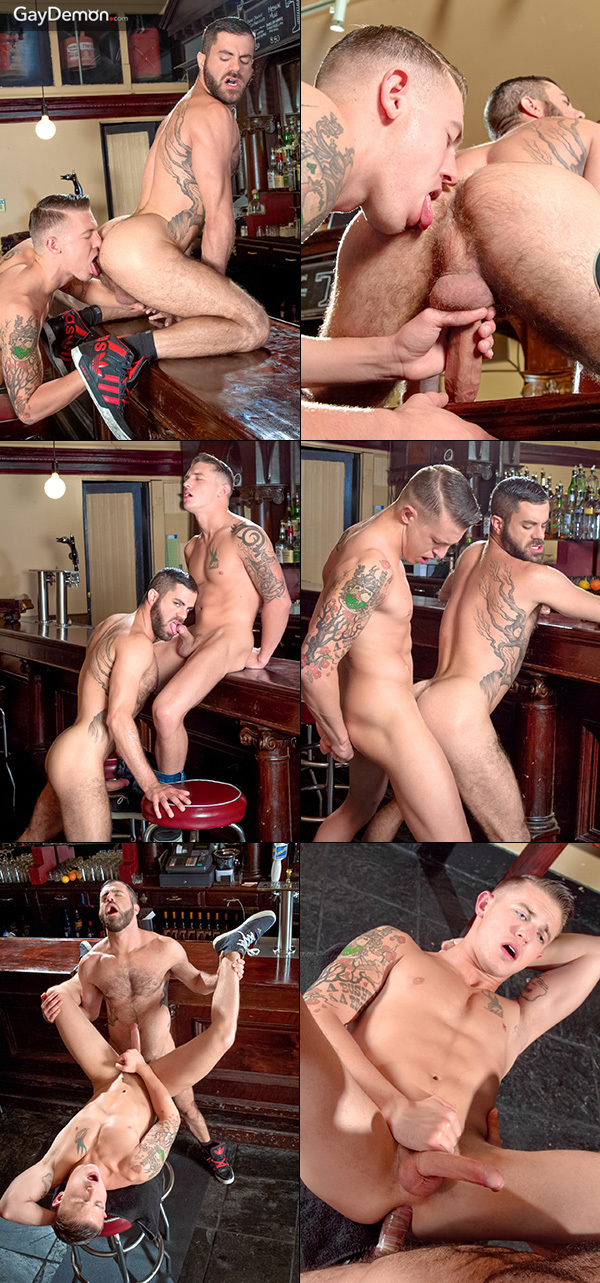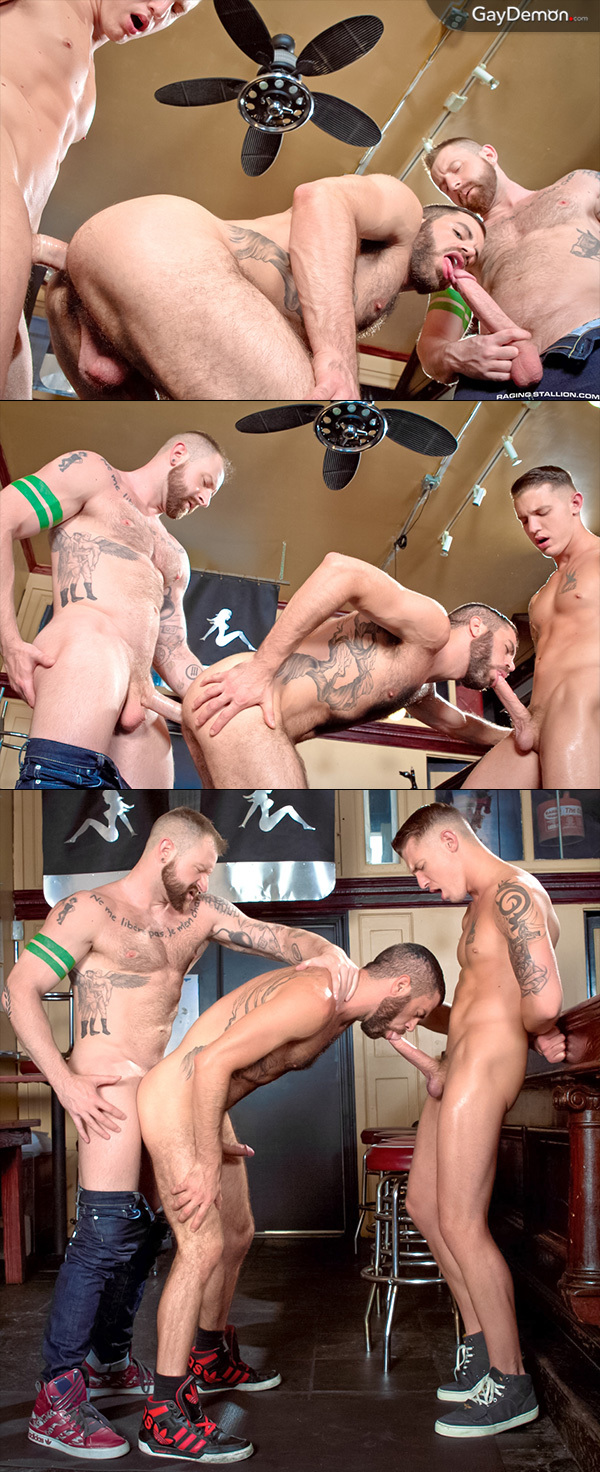 Raging Stallion just released the first of their new DVD series called Open Road, and it's already showing up on their membership site. Open Road is one of Raging Stallion's multi-disc sex extravaganzas and this one has various men travelling the back roads of America and getting themselves into all kinds of trouble.
Bus boy James Ryder and bartender Marcus Isaacs are working in the bar and getting it ready for opening. But tatted stud James has other things in mind and reaches across the bar and grabs Isaacs' ass. James and Marcus get into a sweaty flip-flop fuck session right there in the bar, well actually, on the bar, too. Marcus lifts James up onto the bar so he can suck the young stud's dick and James lies across a couple of bar stools to take Marcus' thick cock up his ass. Marcus leans over the bar and takes his turn getting screwed.
They're making quite a bit of noise and draw the attention of furry bar manager Aleks Buldocek who has been working in the back office. Since Ryder's already pounding hole, Aleks shoves his meat down Marcus' throat. Marcus Isaacs is a hot cocksucker, there's not a dick yet that I haven't seen him capable of deep throating, not even Boomer Banks 10.5-inch monster. Aleks and James swap ends and the hairy man takes over ass fucking duty. And James and Aleks are in perfect sync blowing their cum wads at exactly the same time, it's a pornographer's dream come true. Open Road is off to a sizzling start. Buldocek sits at the bar recuperating from his threeway and drifter Adam Ramzi walks in. And I can't wait to these two hot men fuck.