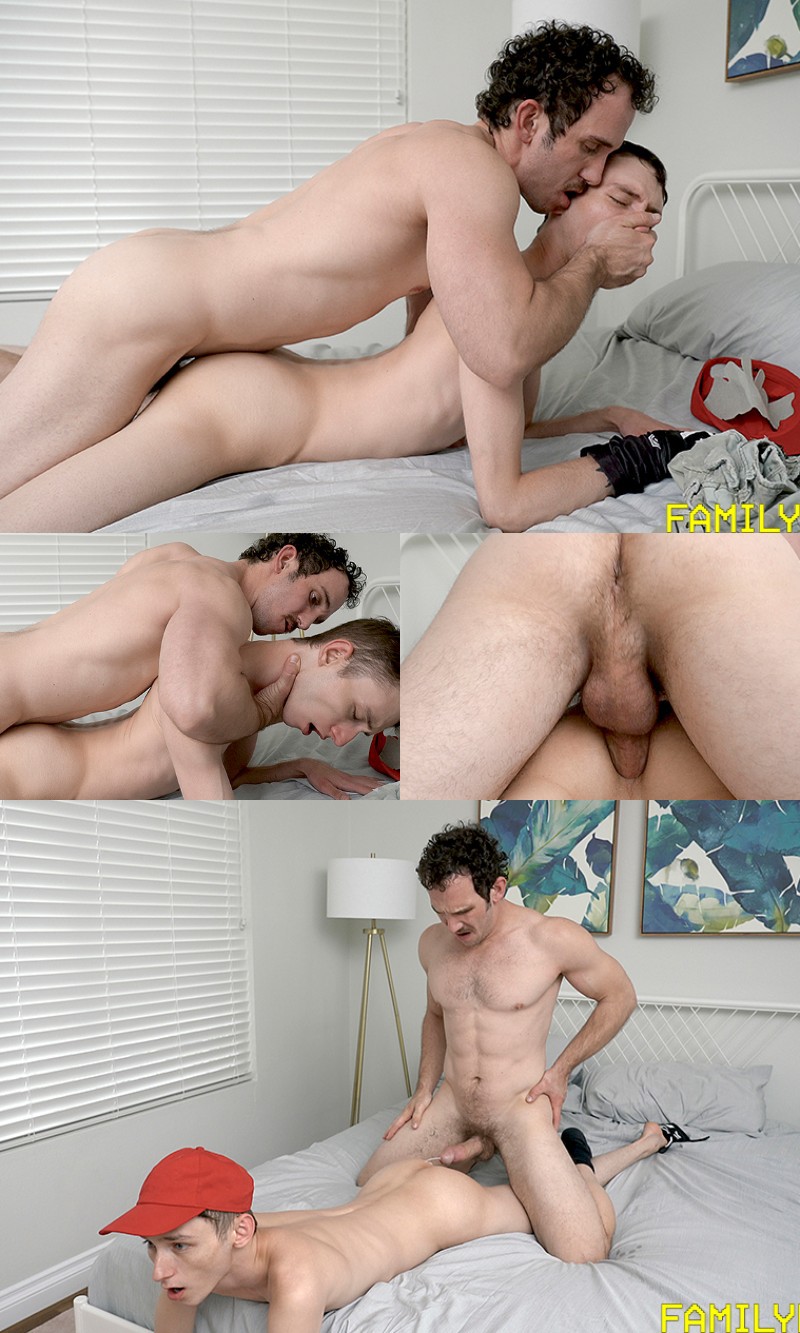 Watch McKeon's Incredible Hands-Free Cumshot -- Click Here & Save Up to 65%
Taboo sex is nothing for Family Dick, and the latest scene called My Old Man's Turn at Bat pushes new boundaries. A very late Mr. McKeon finally arrives to pick up his son from baseball practice. Standing at the window of the coach's car, the stepfather senses something's up. Probably because the coach has just finished fucking McKeon's stepson in the back of his car. Is his stepson nervous, or can he smell the sex?
At home, Mr. McKeon asks his stepson if everything is okay. "The coach lets me touch him," says Justin Stone, "and he lets me touch him too." McKeon asks Justin if that aroused him. It did. Then McKeon grabs his stepson's hand and puts it on his crotch, "It arouses me, too."
Greg McKeon is one of the hottest dirty dads Family Dick has ever had. He's got the acting chops to deliver a convincing perverted stepdad eager to slide his dick into his stepson's tight hole. Even Justin Stone is completely and innocently believable, and he sucks dick like a real hound. He has no trouble going balls deep on McKeon's bone, even when he bottoms in the 69 position.
Watching Stone riding McKeon's swollen hard-on was a huge turn-on, especially the way he rolled his slender hips. It was hard holding off blowing my wad until the end of the scene. But I'm glad I waited. McKeon pulls out of his stepson's ass at the last second, then hands-free, a vigorous stream of jizz flies across the lad's back. Unbelievable!