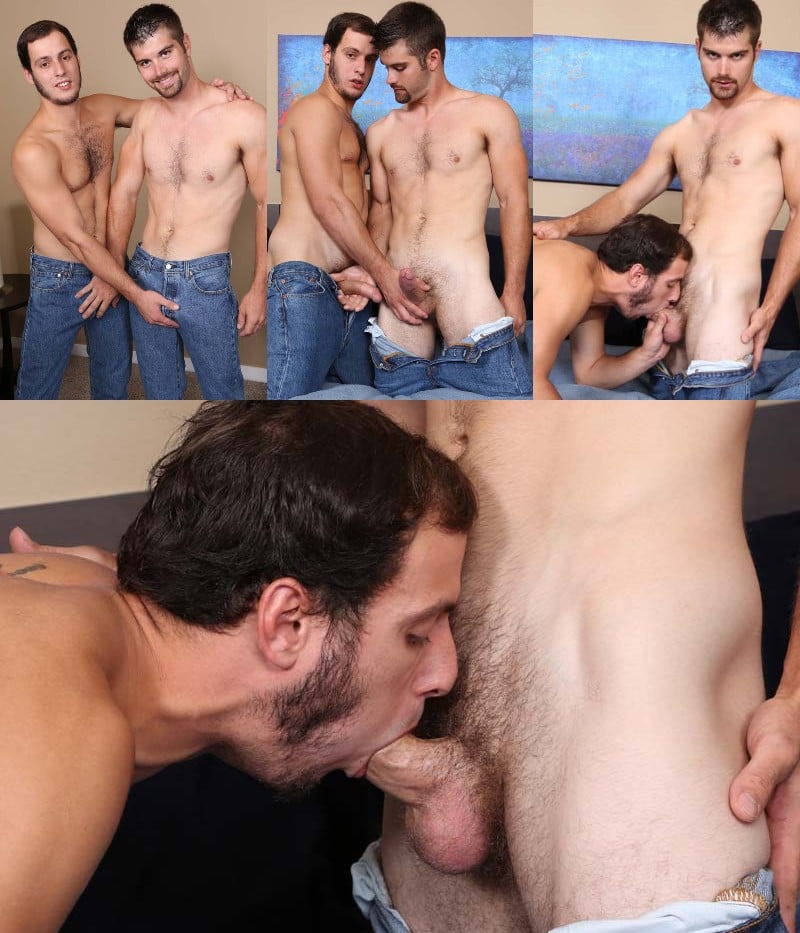 Bearded Truman isn't ruining his bottom streak over at Chaos Men, this is his sixth hardcore video since he joined the site in May and it's his sixth time taking it up the butt. Truman unzips Bentley's jeans, pulls out his huge cock, then leans in to swallow it. He pauses and says, "Geez, you're really big."
The write-up on this scene says that Truman was disappointed about bottoming again because he had recently found his groove as a top and I guess he wanted to keep practicing. Like I said, he's bottomed in six scenes now, but since there are no topping scenes up on Chaos Men yet, I'm assuming that they've been filmed and will make their way onto the site eventually -- a little something for us to look forward to.
I'm quite happy watching Truman bottom because he's good at it. Bentley's cock is about eight-and-a-half inches and Truman swallows it very well, balls deep in fact. Truman takes Bentley's dick lying on his back with his legs in the air, then on his belly, but doggy style with his ass hanging over the bed is my favourite. While Bentley pumps his hole, Truman moans, then finally groans that he's going to cum, and Bentley keeps his slow piston thrusting and says, "Yeah, cum for me, baby. Cum for me."