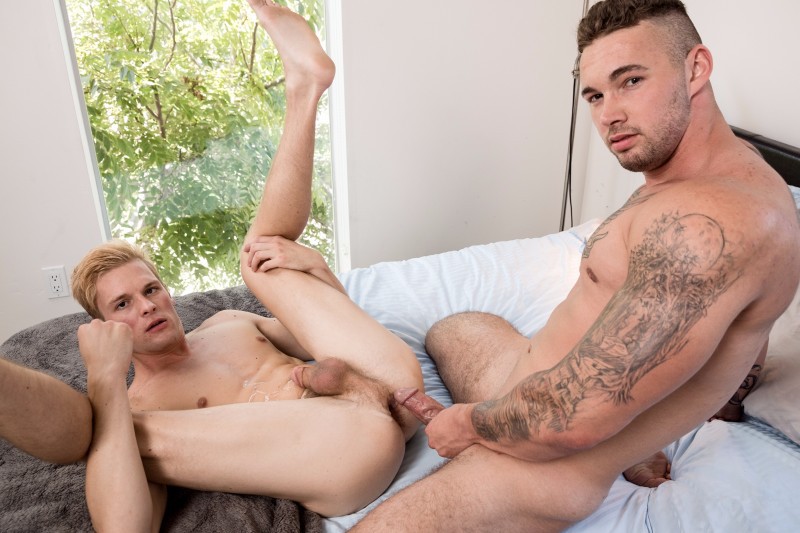 Grab a 3-Day Pass for $2.95 - Click Here
Next Door Raw opened in December 2015 and became Next Door Entertainment's bareback sex site. While the studio had dipped their toe in the raw sex pool before, they did so reluctantly and occasionally until they opened Next Door Raw. The site continued releasing a new scene every week until recently when they upped the production schedule to two scenes weekly. Next Door Raw is going to hit their 100th scene this month.
Their latest release is called Stranger in the Park and stars Ty Thomas and Steve Rogers. Ty doesn't normally go cruising in the park, but when he sees hunky Rogers hanging about, Ty loiters to see what happens.