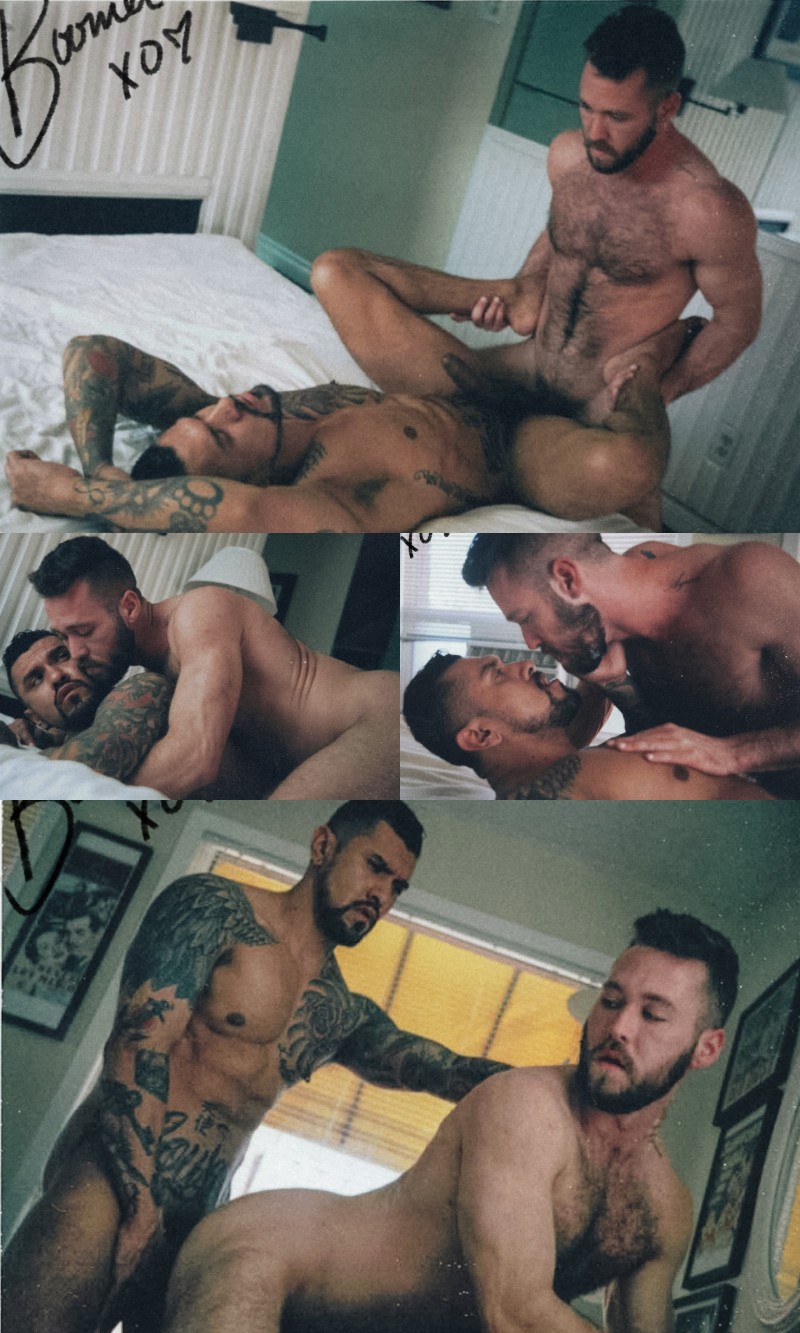 Spring Special -- Save 33% at Cocky Boys
I often forget that hung guys may enjoy getting fucked too, even ones with monster cocks. I see a big dick and figure it's going in my ass, or someone's ass in the case of a porno. And while Boomer Banks has stuffed his huge meat in plenty of butts, he is versatile and enjoys a good rooting himself. He's paired up with Ziggy Banks in the latest bareback scene from the Fans Only! series at Cocky Boys.
This is Ziggy Banks first appearance on Cocky Boys. He's handsome, bearded and blue-eyed, and he's got a dancer's body. He's sexual and versatile, and after he fucks Boomer, Ziggy feels the full force of all those inches as his buddy pounds him over the dresser.