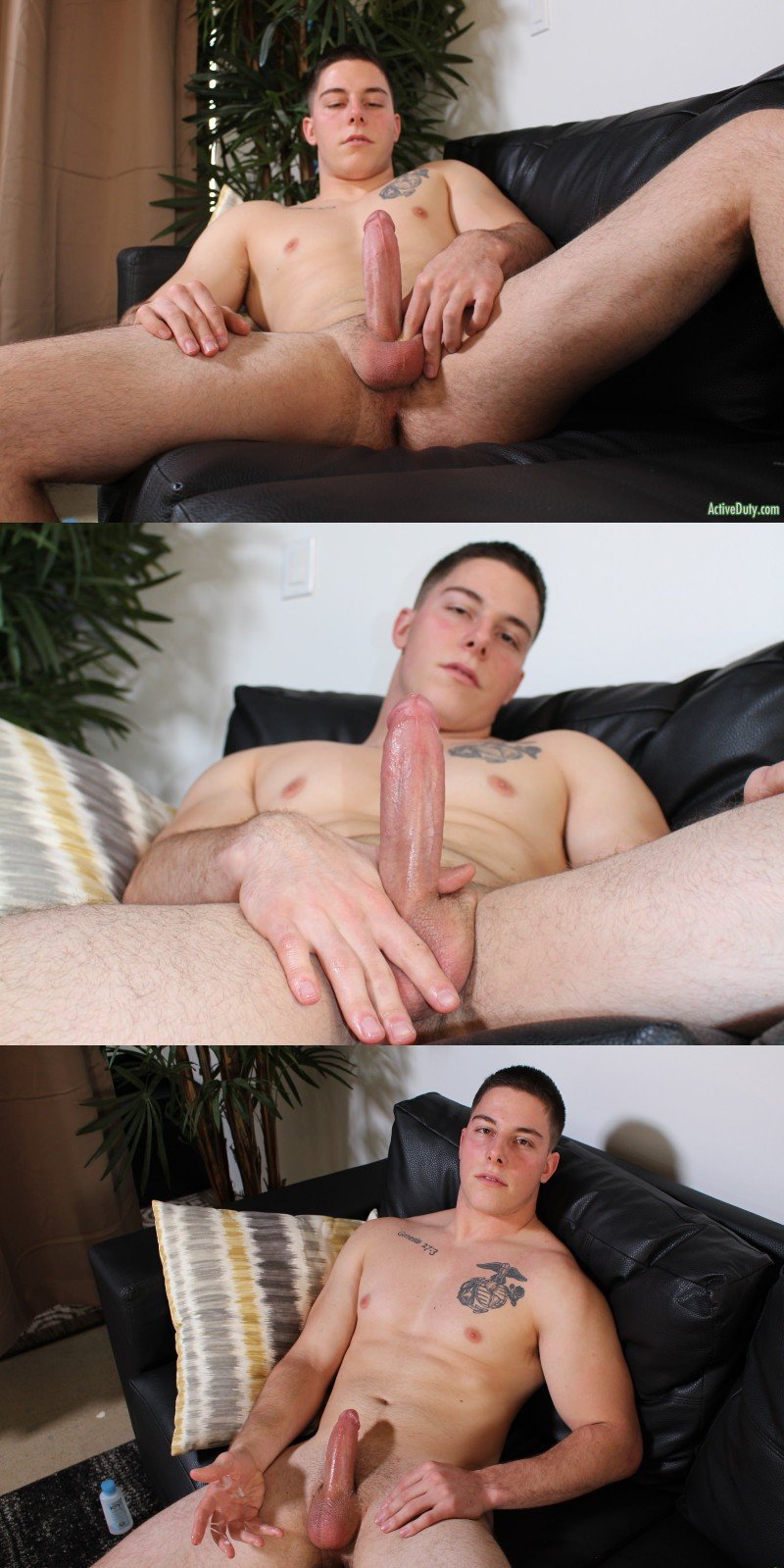 Watch Mack Get His Furry Ass Drilled Hard
Mark debuted on Active Duty back in January, so it's taken him quite a while to come back and do a hardcore scene. But it was worth the wait, he dives right in and bottoms for Ryan Jordan. Ryan fucks Mark's furry butt and makes his Made in USA tattoo jiggle. And judging by the look on Mack's face, this is his first time getting dicked.
Here are three pics from Mack's jack-off scene. Look at the load of jizz all over his hand!
And in case you have a burning desire to know what the Genesis 27:3 tatt on his chest means, here's the quote: "Now therefore take, I pray thee, thy weapons, thy quiver and thy bow, and go out to the field, and take me some venison." I guess Mack likes hunting deer.