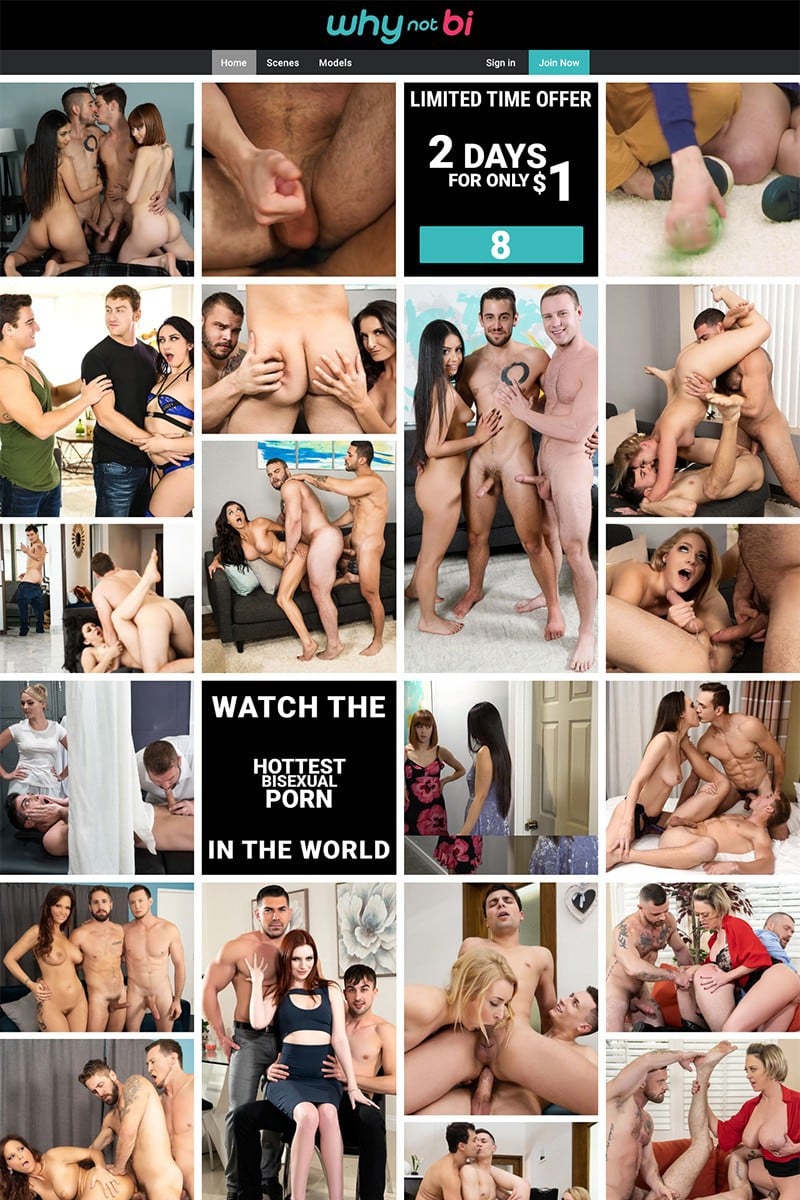 Get a Two-Day Pass for $2.00 & Check Out Why Not Bi
Here's a brand new site full of guys and girls in bisexual play sessions. The site opened last week with 16 scenes and it features many well-known performers. I see scenes with Connor Maguire, Dante Colle, Pierce Paris, Mason Lear, Rick Larkin, Wesley Woods, and others. Come inside and see a preview, or just head over to the site.
Free For All features Natalie Mars, Ella Nova, Rick Larkin, and Wesley Woods. It's a dark and stormy night and Natalie Mars' car breaks down. She walks in the rain and finally arrives at a hotel. But there's no room at the inn. Feeling sorry for her, front desk clerk Ricky Larkin gives her a room reserved for a couple who hasn't shown up.
Guess what happens? No-show couple Ella Nova and Wesley Woods finally show up. And they're not happy about the situation. Ricky talks to the trio to see if they'd be willing to share the room if he comps it. They agree.
While Ella is his the shower, Wesley and Natalie start fooling around. When Larkin arrives with more towels, they ask him to join them. And when Ella finally gets out of the shower, she finds Natalia blowing her boyfriend and the front desk clerk is watching. So she does what anyone would do in this situation, she jumps on Ricky Larkin's cock.