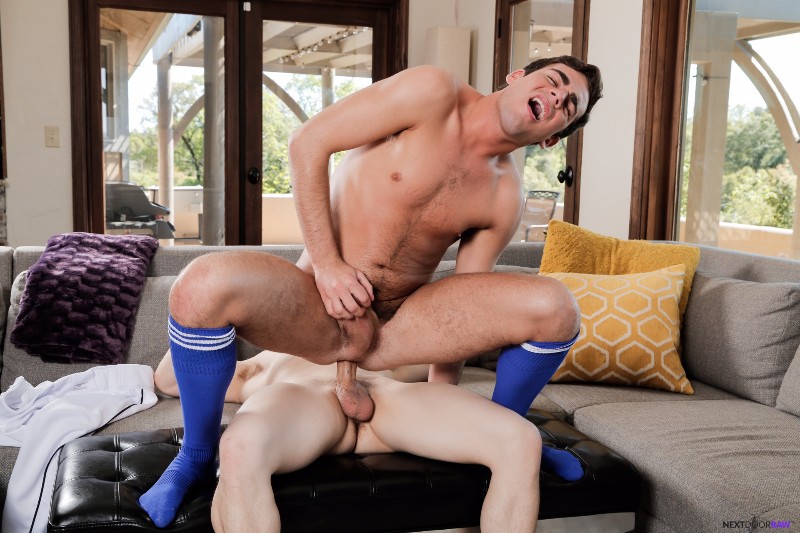 Get a Preview of Next Door Raw - Only $1.00
Max Penn has just made the baseball team and he's eager to impress the coach, but his shoulders and back are quite tense. While talking to his sister's boyfriend, Dante Martin, he mentions it and Dante offers to give him a rubdown ... massage is his specialty.
Max feels a bit weird about getting naked for this sister's boyfriend, but he really needs to get these kinks worked out before his next game. After Dante has paid a lot of attention to Max's ass, the baseball player says, "Geez, the way you're rubbing my butt, I'd think you want to date me, not my sister." When Max opens his eyes, Dante's stiffening cock is right in front of his face.
"Whoa! What are you doing?" Max asks. "What do you think I'm doing," Dante replies, pushing Max's head onto his dick. Max enjoys Dante's big dick growing inside his mouth, and he doesn't seemed too concerned about his sister, but then who would? Then Dante mounts Max and tries pushing into the stud's ass. "But you're not wearing a condom," Max says. Dante pushes his head down on the sofa saying, "Shut the fuck up." And he slides in balls deep with one thrust.