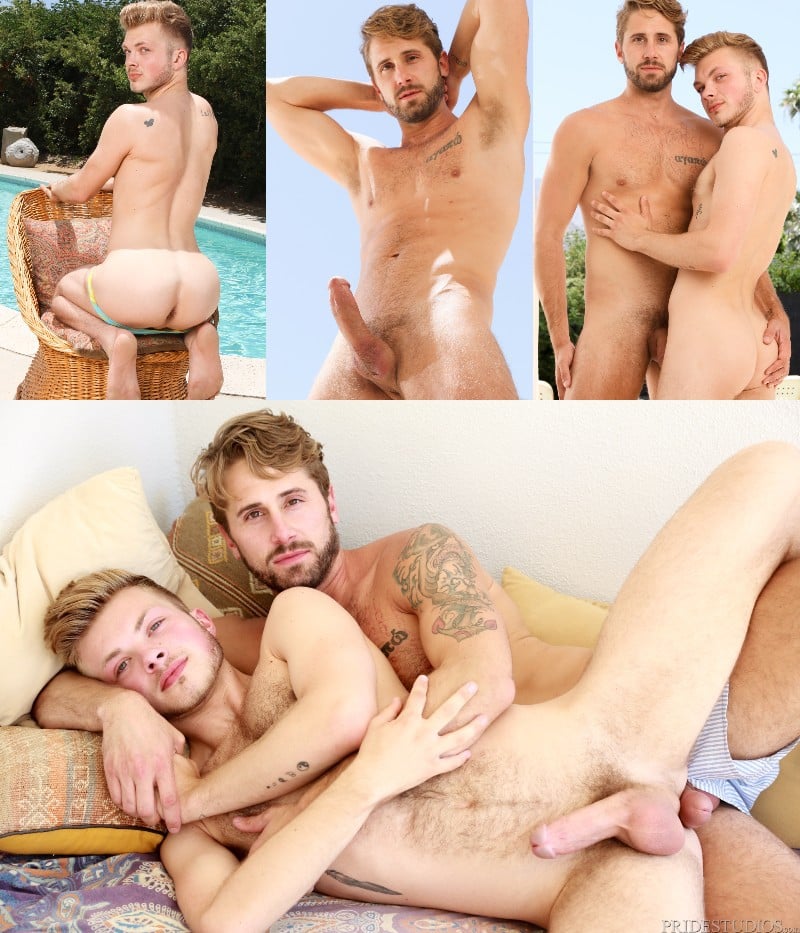 Get a 3-Day Trial at Dylan Lucas for $1.00
Blond twunk Austin Ryder is sunning himself with his ear buds on, so he doesn't hear his Dad's friend, Wesley Woods, arrive in the yard. Wesley came to see his best friend, but Austin's Dad isn't home. The blond lad puts the moves on Wesley. Does he resist? You know he doesn't, but come inside and see.
Wesley has wanted to fuck Austin for a long time, but he always stopped himself, you know, crossing the line and fucking his best friend's son. But here he is, sitting across from the sexy young blond in his skimpy swimsuit and getting an eyeful. As if that isn't tempting enough, Austin reaches over and rubs Wesley's leg. Woods grabs Austin's hand and plants it on his crotch, "We fucking all good?" he asks.
Austin Ryder's ass is the center of his universe. This lad loves have his hole serviced. Even while gulping down Austin's hard-on, Wesley has his finger shoved deep inside, and rubbing the lad's prostate gets him extra horny. Wesley eats Austin's hole, then they head inside for a horny session of fucking that starts with Austin on his back, but the blond also does some amazing cock riding. And after using the boy's hole, Wesley douses his bearded face with a splashy load of cum.