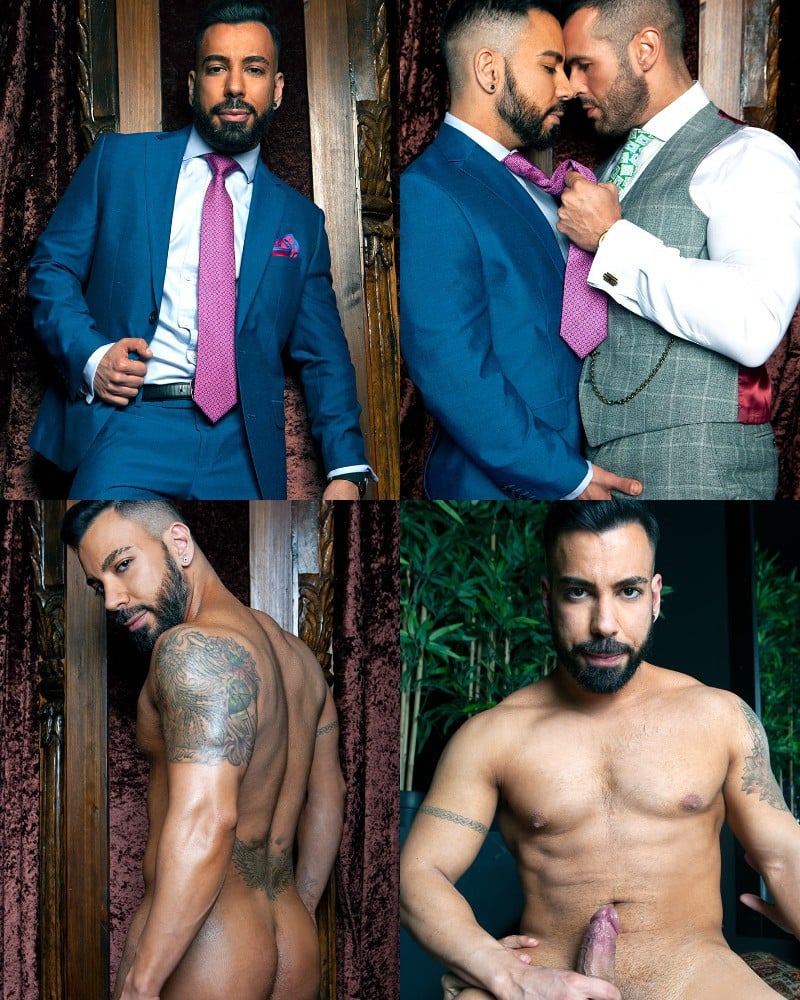 See Noel Santoro Getting Fucked in His First Porno - Get Here
Noel Santoro is a sexy Spanish hunk who calls Madrid home and he's just breaking into the porn business. And he's not married to Billy Santoro, he's also way sexier, and he sounds better while getting fucked. Noel launched his Twitter feed January 20, and late in February, he filmed this scene with Denis Vega. Men at Play launched The Mansion over the weekend, and fans are already going wild.
He has done some filming for a small Spanish producer called Macho Factory where he was one of four men to fuck bottom Santi Noguera (Mr. Fetish Spain). And now his next production has been published on Men at Play, which films in Spain. Kristen Bjorn, Tim Tales, Lucas Entertainment, and Butch Dixon also film in Barcelona, so no doubt we'll be seeing lots of Noel Santoro in the weeks ahead.