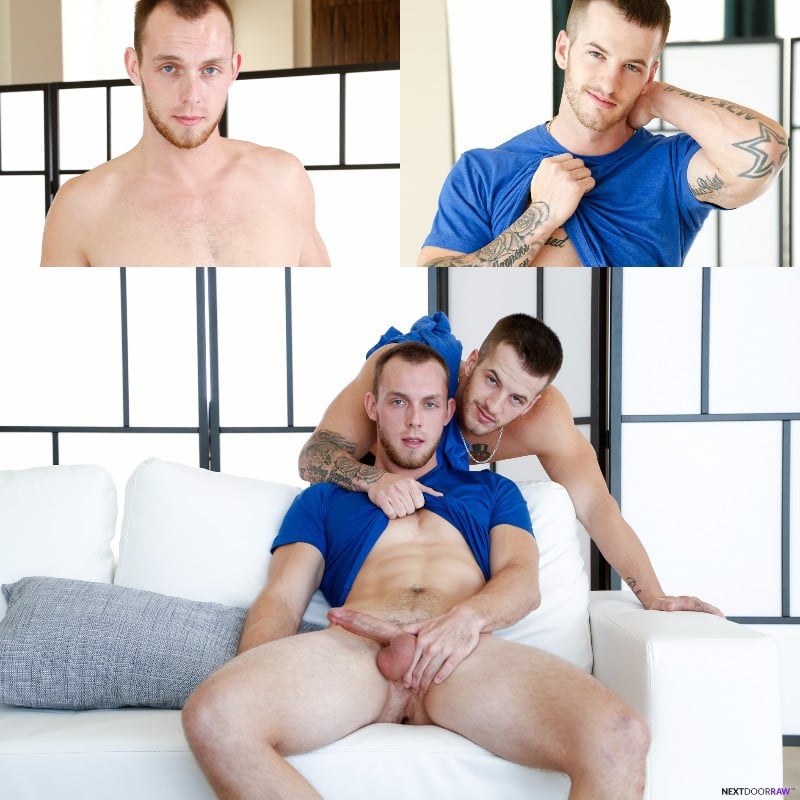 Get a 1-Day Trial at Next Door Raw - Only $1.00
It's Monday morning and Mitch Hanson is dragging his ass, he's not looking forward to starting another week at this soul-sucking job. But there is one silver lining waiting at the office: handsome co-worker Quentin Gainz.
Mitch sits back on the sofa and looks at a picture of Quentin on his tablet, then cock in hand, he fantasizes about what it'd be like to have Quentin there with him. Quentin goes down on Mitch and sucks his cock, then licks his tight nuts. The pairs swap blowjobs and Mitch slides his tongue into Quentin's hole, then he pushes his cock inside his wet, quivering pucker.
Quentin and Mitch fuck each other on the arm of the white leather sofa. The scene ends with Mitch lying back across the couch and Quentin fucks him raw. Quentin gives Mitch some extra incentive to get the office and nuts all over his juicy hole.