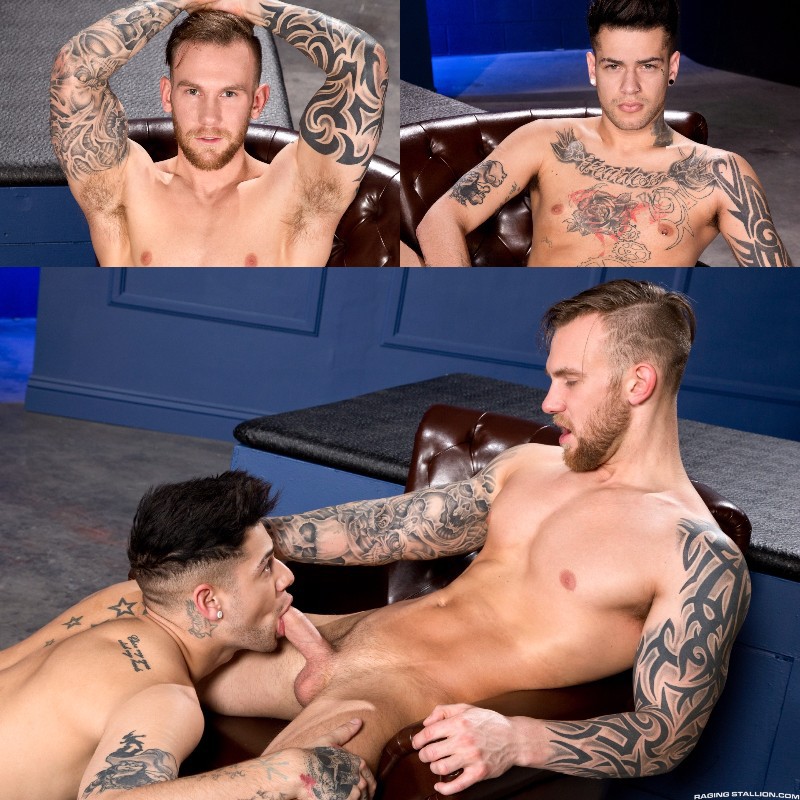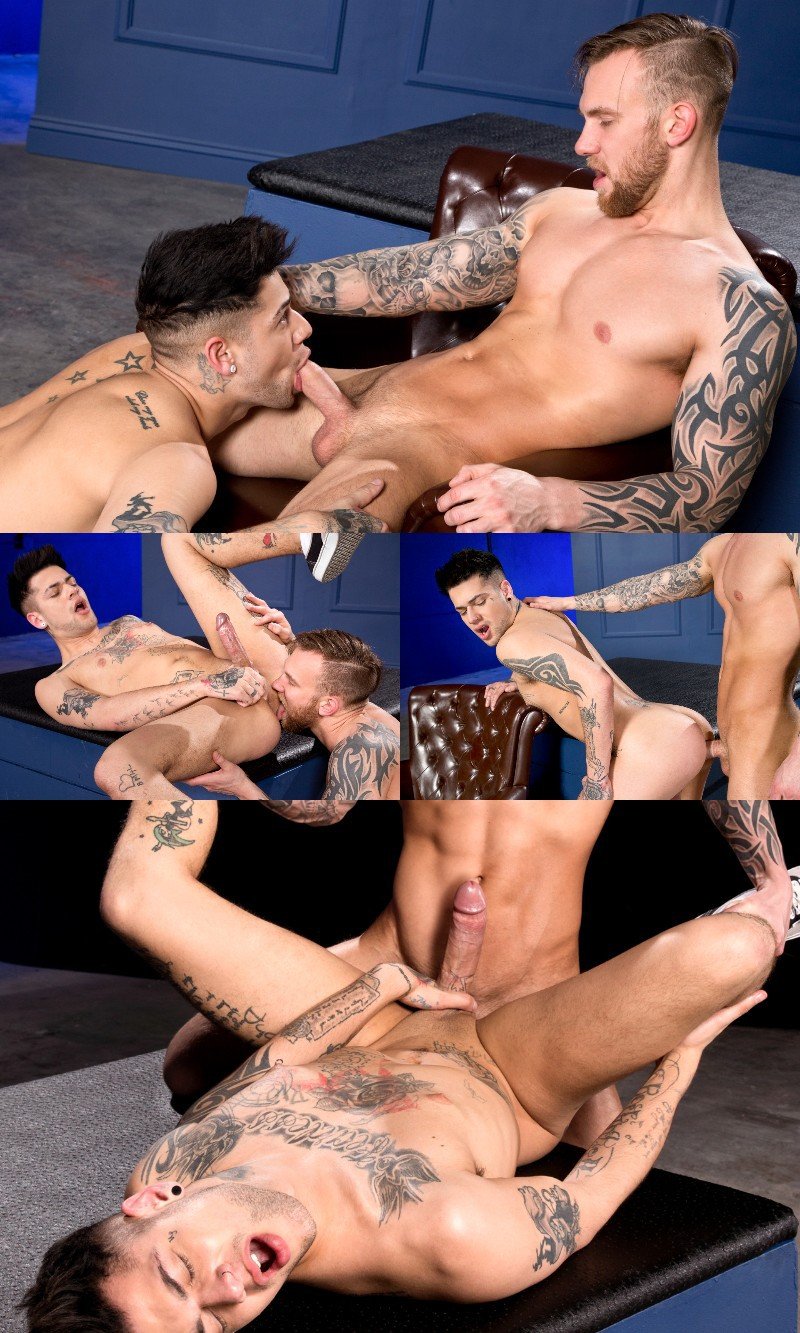 Get a 3-Day Trial at Raging Stallion for $4.95
Mickey Taylor and Damien Michaels are making their Raging Stallion debut in Temptation, a new DVD that has been rolling out on the site. Until now, I've only seen Michaels bottom, but he's just getting started in the business. Taylor has been around for a while, but it sounds like things might be slowing down for him in Pornland. Come inside and find out what's going on.
I saw an interview with Mickey Taylor that he did while he was at Hustlaball Las Vegas and he confirmed rumours that he has resigned from his NakedSword contract. He says, "It's the saddest thing I've ever had to do." And goes on to say that he just didn't have the time. He's been working on his latest album for a whole year (yes, he's an aspiring singer in case you didn't know) and he's going on tour from February to October to promote his new album. Does he think he's Taylor Swift? Funnily enough, he doesn't have time to film for NakedSword, but he says that he just wrapped 12 scenes this month. I don't get it.
As I said coming into this post, I've only ever see Damien Michaels bottoming, so I enjoyed watching him boning Taylor. But the opening blowjob is my favourite. There's nothing hotter than sitting back in a big comfortable chair with your legs spread wide while a horny bottom nurses on your cock, and if you can't be doing that, then the next best thing is watching it. Mickey is a superb cocksucker and Damien has a delicious thick piece of meat for the lad. Then Damien bends Taylor over that comfy leather chair and drills his ass.