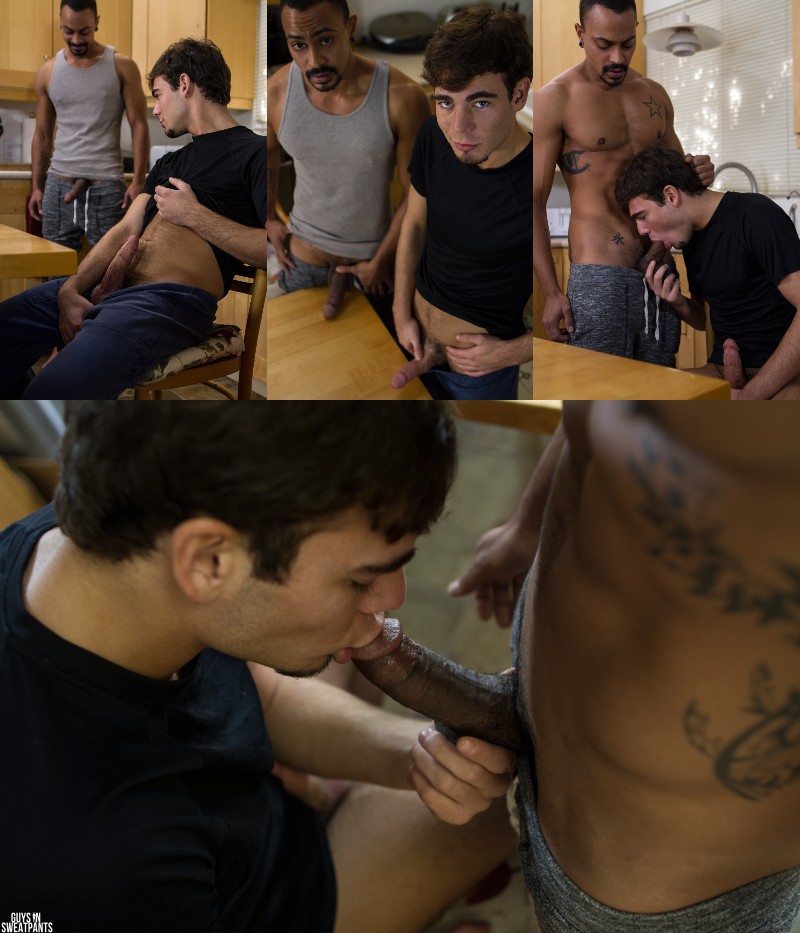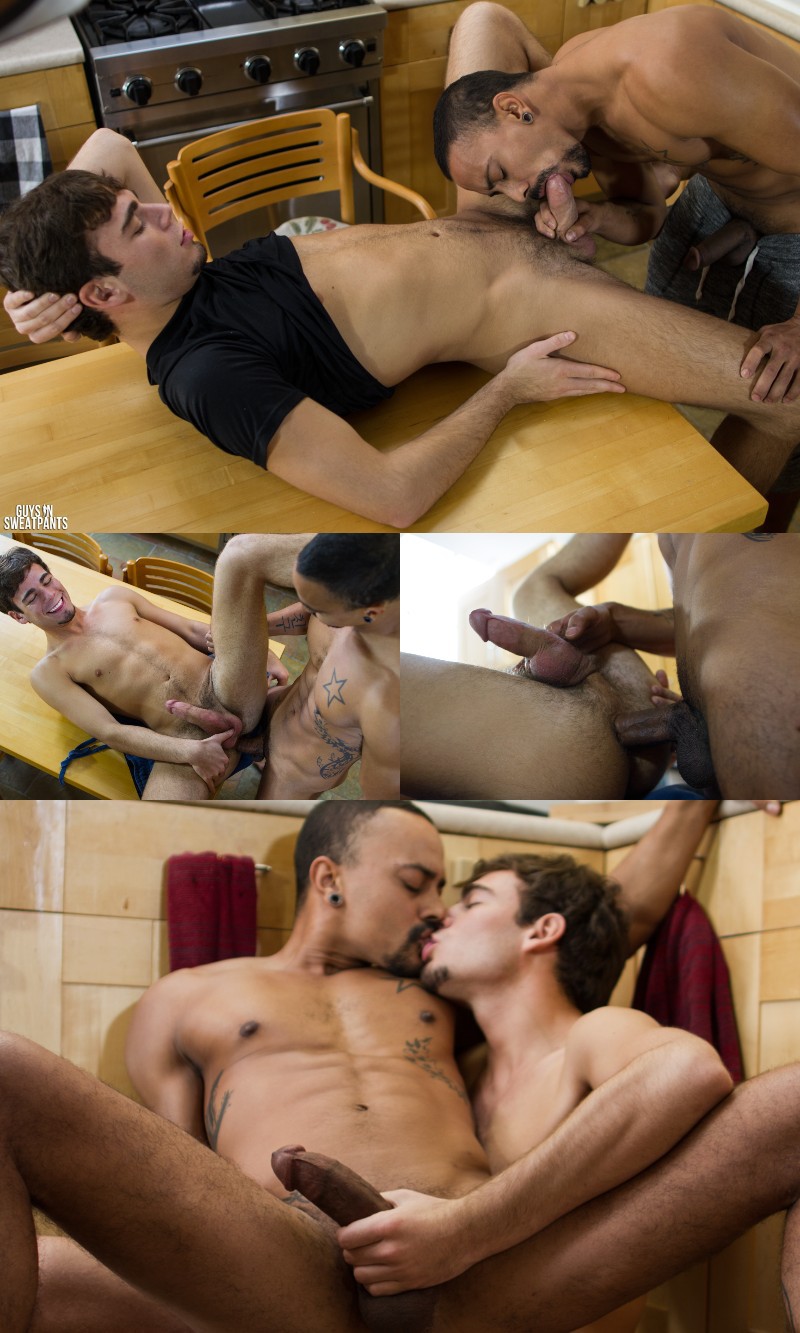 ---
Scene Pictures
Dillon Hays has filmed several scenes with Guys in Sweatpants, but this is Max Penn's first video with the site. He's a cute guy and wears a bit of scruff on his chin and he has a devilish smirk. Max prefers topping, but Dillon likes to fuck, too. And while the guys take turns fucking in Austin Wilde's kitchen, Max does more of the screwing and manages to make Dillon cum twice.
Whenever I see a kitchen sex scene I always wonder whether someone used anti-bacterial wipes on the table and kitchen counter. Can you imagine the day after some hung stud drilled your ass on the kitchen table and you're having coffee with your mother, suddenly you see a pubic hair sitting on the table by her cup? Or worse. Wait until you see the cum load that Max sprays all over Dillon's ass and thighs, surely some of that splattered on the table.
Max Penn and Dillon Hays don't even make it out of the Guys in Sweatpants kitchen. Sitting at the table, Dillon pulls down the waistband of his sweatpants and Max leans over and deep throats his eight-inch cock. Dillon hoists his leg up on the kitchen counter and Max eats his hole, then fingers it, and finally rams his cute little cock inside it. Then the guys head for the kitchen table where they flip flop and Max fucks two loads out of Dillon before shooting a magnificent load of spunk up and down the undersides of Dillon's thighs. Man, he cums a lot.
See more at Guys In Sweatpants