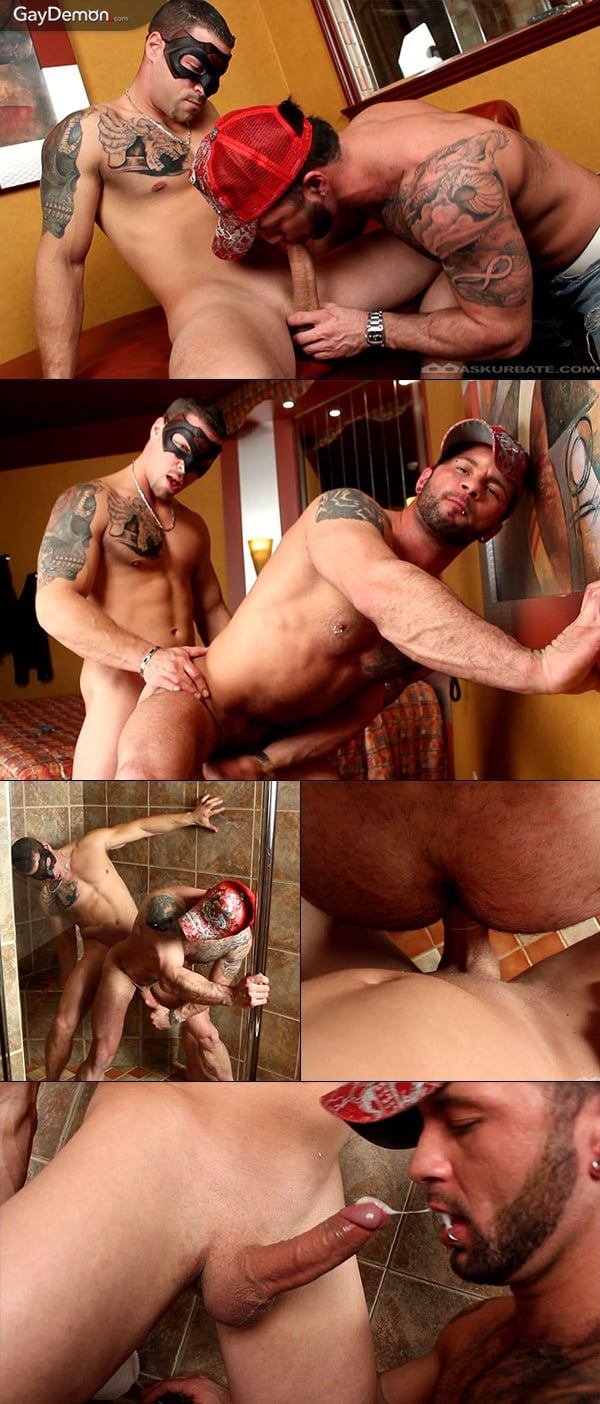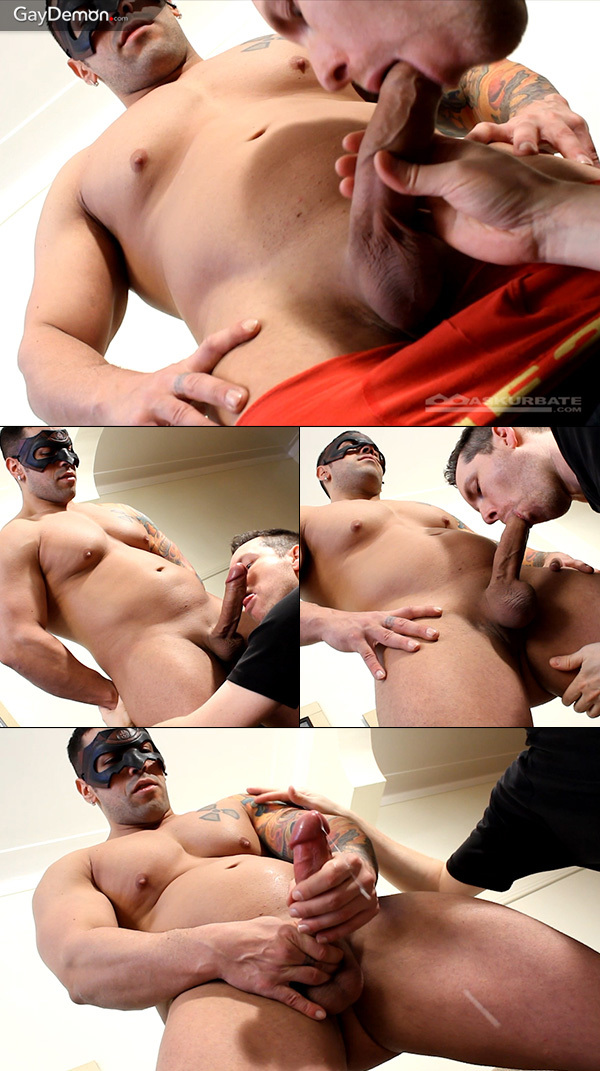 After a long hiatus, Maskurbate has overhauled its site and have started filming new content, so we have some hot new videos to look forward to. Maskurbate opened a few years back and allowed men who were a little shy about being in gay porn fulfill their porn fantasies without completely exposing their identity.
I find it quite titillating seeing a man in a mask, it really forces your imagination into overdrive. On one of my trips to the baths a long while ago, I saw a masked man with a nice furry body sitting on his bed. He was sporting a nice dick and I was in the mood to suck cock. All I could see of his face were his lips and eyes. And it's one of the hottest sexual experiences I ever had.
Nursing on his cock and staring into his eyes for any clue of his identity or how he might look under that mask drove me nuts. And the experience taught me that the most powerful sexual organ we have is our brain and imagination. I'm glad to see Maskurbate pop back up on the gay porn radar and look forward to watching them grow in a new direction.