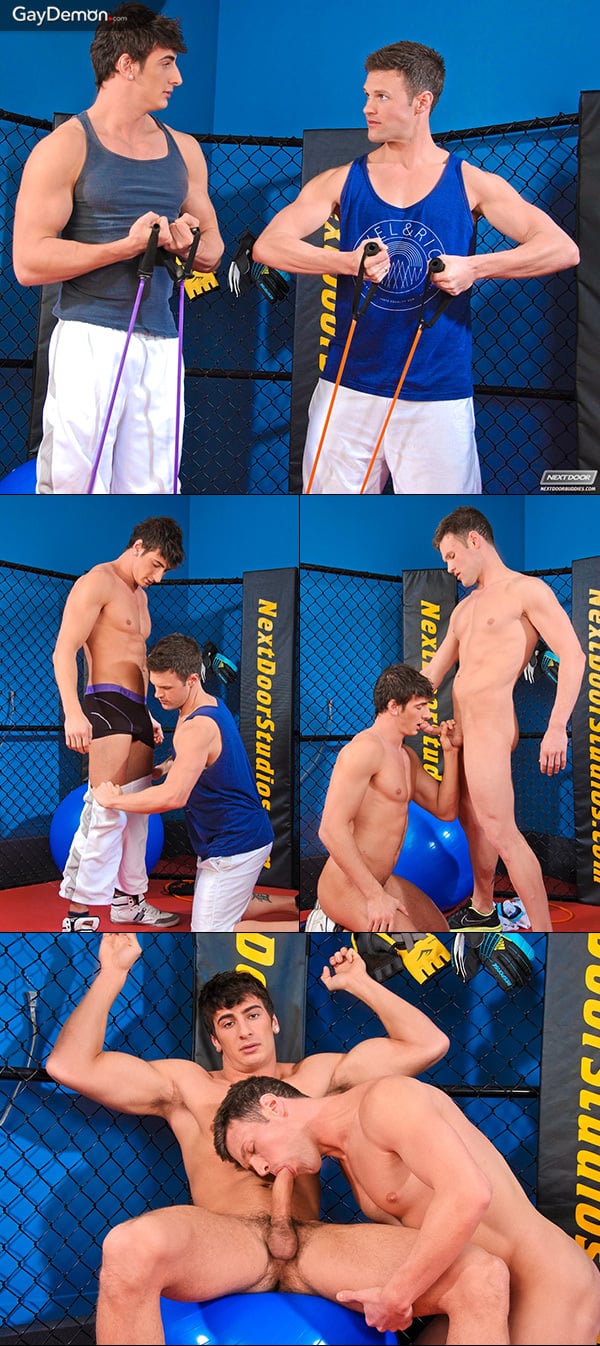 Mario Torrez and Alex Christian are hitting the gym in this video from Next Door Buddies. They don't have a heavy day of working out, just some cardio and stretching. But Alex can't keep his eyes of Mario's biceps and shoulders, he's getting more and more turned on by his workout buddy.
Mario notices the attention he's getting, and encourages Alex with a "you can have it if you go for it" look. As Alex moves in, Mario removes his shirt and Alex runs his hands down the hunk's muscular torso. He drops to his knees and Mario pulls out his stiffening cock, which Alex swallows deep inside his mouth.
When Alex turns around and presents his tight ass, Mario slaps his hard-on against Alex's ass crack and beats his rosebud with it. Then the dark-haired stud slides his stiff dick inside and pushes it in balls deep. The guys fuck right there in the gym's locker room, and Alex even reclines on the bench, hoists his legs, and gets his hole pumped until he spews his jizz load all over himself. Since Alex is already a cummy mess, Mario thinks nothing of covering the horny stud with his own spunk, then they head off to the showers to get cleaned up.